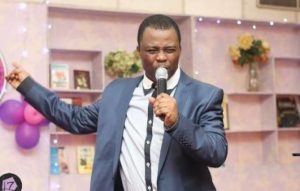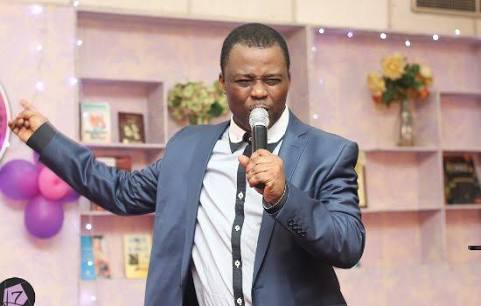 TOPIC: Abide In Me (Mountain of Fire and Miracle Ministries Thursday, 26 April 2018)
FIRE SCRIPTURE: John 15:1-10
MEMORY VERSE:
"If ye abide in me, and my words abide in you, ye shall ask what ye will, and it shall be done unto you." – John 15:7
The MESSAGE:
We have a heavenly Father who loves and cares about our well-being. It is good we know that the plan and intention of God towards us, His children, is good and better than we can imagine for ourselves (Jeremiah 29:11). God who is our Father created us in His image and likeness to fulfil His will and desire here on earth.
According to our passage (John 15), it is clear that our Father (the husbandman) desires that we bring forth fruits unto Himself. The desire of our Father is to eat of every fruit that the life of His children produces just like the story of Jesus and the fig tree (Mark 11:12-22). Everyone of us is like the tree that the Father is waiting for, in order to partake of the fruit that comes out of our lives. But it is good to know that as much as the Father desires and is hungry, waiting patiently to eat of the fruit that proceeds out of our lives, we won't be able to bring forth fruits worthy of Him if we are not abiding in His son, Jesus Christ (who is the vine) according to our passage. Abiding in the Son is simply allowing Jesus Christ have total control of our lives. He alone should be the staff we are resting on. We should get to the point where we say we can of ourselves do nothing except what Jesus says. This way we are certain we are abiding in Him. When we abide in Him, we can bear fruit for the husbandman, our Father (James 5:7)
It is good, as children of God, to constantly desire to bring forth fruit unto our Father by allowing the Son of God to abide in us and we live in Him, which comes through obeying the word of our Lord. Living our lives based on His commandments makes us abide in Him. God desires fruit from your life, start obeying Him today and bring forth fruit.
MOTIVATIONAL QUOTE:
We draw strength from what abides within us, and what abides within us is what we place our hearts on.
PROPHETIC WORD:
Let the power and grace to abide in the word of God rest upon your life and family today.
PRAYER POINTS:
MORNING
1. Lord Jesus, help me to retrace my steps in You wherever I have missed them, in Jesus' name.
2. Lord Jesus, give me the strength to abide in You, in Jesus' name.
3. Every material of hell fire abiding within my life, be destroyed, in Jesus' name.
EVENING
4. Every besetting sin taking me back to square one in life is uprooted from my life, in Jesus' name.
5. Fire of the Holy Ghost, sanctify my life and help me to remain in Christ, in Jesus' name.
6. Blood of Jesus, purge my soul of mortal sin, in Jesus' name.
7. I will forever dwell in the house of God, in the name of Jesus.
If you missed yesterday devotional, please click to read MFM Mountain Top Life Daily Devotional HERE
MOUNTAIN TOP LIFE is a daily devotional by Dr. D.K Olukoya (General Overseer, Mountain of Fire and Miracle Ministries, Worldwide)
Flatimes Notice Board: Until you are born again, God ever abiding presence will never be with you. You must be born again to enjoy continuous victory. Please say the displayed prayer below in faith:
Lord Jesus, come into my life. I accept You as my Lord and Personal Saviour. I believe in my heart You died and rose from the dead to save me. Thank You Lord for saving me, in Jesus name Amen.
If you just prayed the prayer of salvation online please send your testimonies and prayer request to contact@faithoyedepo.org, 07026385437 OR 08141320204.