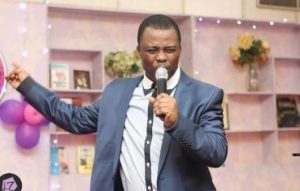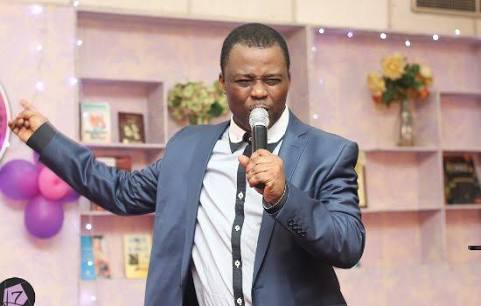 TOPIC: Making Godly Declarations (Mountain of Fire and Miracle Ministries Tuesday, 1 May 2018)
FIRE SCRIPTURE: Job 22:27-29
MEMORY VERSE:
Death and life are in the power of the tongue: and they that love it shall eat the fruit thereof." – Proverbs 18:21
The MESSAGE:
The Fire Scripture today refers to the time when Job was going through his troubles and his close friend Eliazar encouraged him to use his mouth to declare what he wanted. According to Eliazar, Job will surely get whatever he says and light from God will shine on him. In other words, if we declare something, it will surely stand firm. A declaration that stood firm in the Bible days is the one made by Elijah in 1 Kings 17:1 which says "And Elijah the Tishbite, who was of the inhabitants of Gilead, said unto Ahab, As the LORD God of Israel liveth, before whom I stand, there shall not be dew nor rain these years, but according to my word." This statement came true and really there was no rain in the land for three years. As children of God who serve the same God of Fire, we can also do what Elijah did with our confessions.
Our Memory Verse also reminds us that our tongue is a very powerful instrument. It can either call down blessings from heaven or bring curses (failure) into your life. The Bible admonishes that we must be very careful to speak life and not death over our lives as we make confessions.
There are several promises of God in the Bible that we can confess in order to bring positive changes in our lives. For joy after challenges — "For his anger endureth but a moment; in his favour is life: weeping may endure for a night, but joy cometh in the morning" (Psalms 30:5); for encouragement — "But thou, O LORD, art a shield for me; my glory, and the lifter up of mine head." (Psalms 3:3); for prosperity — "But my God shall supply all your need according to his riches in glory by Christ Jesus." (Philippians 4:19) etc. When we confess the word of God over our lives, we are basically agreeing with God's plan for us. David thought about God's plan for him and said, "How precious also are thy thoughts unto me, O God! how great is the sum of them!" (Psalm 139:17)
Start by seeking out these positive confessions from the word of God and declare them in faith upon your life and you will see how God will show Himself strong and manifest His glory in your life!
MOTIVATIONAL QUOTE:
When you make Godly confessions, you attract good things to your life.
PROPHETIC WORD:
The words of your mouth shall not enslave you.
PRAYER POINTS:
MORNING
1. Father, I ask for mercy, compassion and forgiveness for all my sins, in the name of Jesus.
2. I confess all my sins to You and I ask You to cleanse me with the precious blood of Jesus, in the name of Jesus.
3. Lord Jesus, put Your holy fear in my heart and give me the grace to sin no more, in the name of Jesus.
EVENING
4. O Lord, give me the grace to continue to make Godly confessions, in the name of Jesus.
5. I thank You that Your Holy Spirit dwells inside me now. I thank You that with His help, I can control my tongue, in the name of Jesus.
6. I thank You Father, that every word of Yours is pure, in the name of Jesus.
7. Blood of Jesus, sanctify my body, soul and spirit, in the name of Jesus.
If you missed yesterday devotional, please click to read MFM Mountain Top Life Daily Devotional HERE 
MOUNTAIN TOP LIFE is a daily devotional by Dr. D.K Olukoya (General Overseer, Mountain of Fire and Miracle Ministries, Worldwide)
Flatimes Notice Board: Until you are born again, God ever abiding presence will never be with you. You must be born again to enjoy continuous victory. Please say the displayed prayer below in faith:
Lord Jesus, come into my life. I accept You as my Lord and Personal Saviour. I believe in my heart You died and rose from the dead to save me. Thank You Lord for saving me, in Jesus name Amen.
If you just prayed the prayer of salvation online please send your testimonies and prayer request to contact@faithoyedepo.org, 07026385437 OR 08141320204.