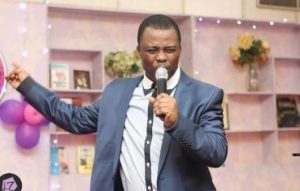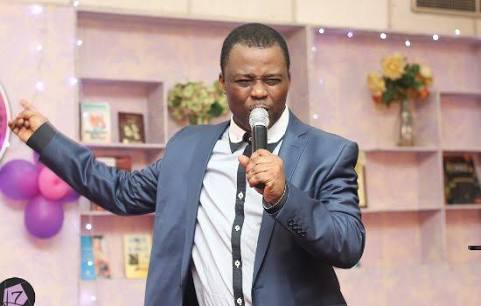 TOPIC: Just Look Unto Jesus (Mountain of Fire and Miracle Ministries Tuesday, 12 June 2018)
FIRE SCRIPTURE: Jeremiah 29:11-13
MEMORY VERSE: "For I know the thoughts that I think toward you, saith the LORD, thoughts of peace, and not of evil, to give you an expected end." – Jeremiah 29:11
The MESSAGE:
There was this bride that was very nervous before her solemnisation service. She was not sure she could even walk down the aisle. But her mother gave her some words of encouragement. She said to her, "Honey, there are only three things you need to focus on to be fine. *The first is*: Walk down the aisle of the church. I know it's rather long, but just concentrate on that. Don't get caught up with those on either sides of the aisle. Just focus on getting to the end. *The second is*: focus on the altar, for it is your destination today. Make your way down the aisle to the altar. There you will stand before God with the man you love, and will make vows to God and him. God will also make a vow to you. Focus on the altar that represents the love that God has for you in Jesus Christ. *Lastly*: focus on the hymn that the soloist will sing, in poetry and song. This embodies God's love for you. So, to help you not to be nervous, focus on these things: walking down the aisle, standing before the altar and listening to the hymns."
The bride was very appreciative of her mum. While she was walking along with calmness and determination, she was mumbling three things over and over to help calm her nerves. As she passed the huge crowd, they heard her say, "Aisle, Altar, Hymn." She overcame her nervousness and had a hitch-free wedding.
Similarly, God's words to us today are; "For I know the thoughts that I think towards you" declared the LORD. These are awesome words. When Jeremiah heard these words, he probably had in his mind the God of the Exodus, the God who wiped out the Egyptian armies or the God who punished the Israelites when they failed to worship Him or follow His Laws. Contrary to all these, the Scriptures assure us that God's thoughts are "thought of peace and not of evil, to give you an expected end." What a loving God we have.
Just as the bride in the story above kept the words of her mum at her heart and did as she was instructed, much more is expected of you to God in respect of His words. It is expected that you will hold fast to God's word as He gradually unfolds His thought towards you. He has promised you thought of peace, He will do exactly that if you hold fast to His promise. Remember, the bride was thankful to her mum, do not forget to thank God for everything in your life.
MOTIVATIONAL QUOTE:
Thought of God is for all ages and brings peace than the thought of man.
PROPHETIC WORD:
The peace of God shall overwhelm your heart and life.
PRAYER POINTS:
MORNING
1. Holy Spirit, open my eyes to behold wondrous things from Your word, in Jesus' name.
2. My Father, reveal Your thought of peace to me, in the name of Jesus.
3. O Lord, increase my faith to trust in You alone, in the name of Jesus.
EVENING
4. Every power that wants me to miss God's blessings for my life, die, in the name of Jesus.
5. Thought of God for my life, manifest by fire, in the name of Jesus.
6. O Lord, give me Your comforting words in the times of distress, in the name of Jesus.
7. Where is the Lord God of Elijah? Arise, give me Your expected end in the name of Jesus.
If you missed yesterday devotional, please click to read MFM Mountain Top Life Daily Devotional HERE
MOUNTAIN TOP LIFE is a daily devotional by Dr. D.K Olukoya (General Overseer, Mountain of Fire and Miracle Ministries, Worldwide)
Flatimes Notice Board: Until you are born again, God ever abiding presence will never be with you. You must be born again to enjoy continuous victory. Please say the displayed prayer below in faith:
Lord Jesus, come into my life. I accept You as my Lord and Personal Saviour. I believe in my heart You died and rose from the dead to save me. Thank You Lord for saving me, in Jesus name Amen.
If you just prayed the prayer of salvation online please send your testimonies and prayer request to contact@faithoyedepo.org, 07026385437 OR 08141320204.