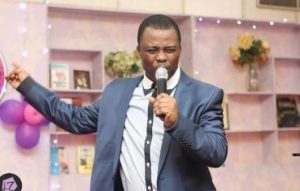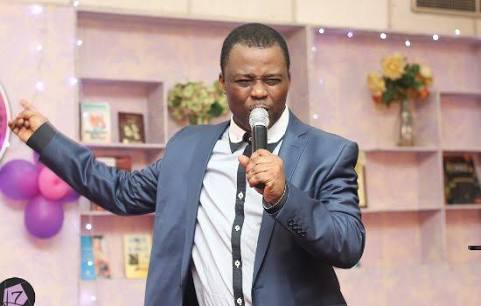 TOPIC: Accountability (Mountain of Fire and Miracle Ministries Tuesday, 19 June 2018)
FIRE SCRIPTURE: Matthew 12:36-37
MEMORY VERSE: "For we must all appear before the judgment seat of Christ; that every one may receive the things done in his body, according to that he hath done, whether it be good or bad." – 2 Corinthians 5:10
The MESSAGE:
What is accountability? It is a check and balance system to protect us from harm, firstly from ourselves and then others. We do this by being open to what we are thinking and doing, so we can receive encouragement and reproof when needed. Christian accountability is accounting for what we are up to. It is the realisation that we are liable, responsible, and answerable for our actions in life to God.
Accountability allows us to be answerable to one another, focusing on key relationship such as with spouse, close friends, colleagues, co-workers, a boss, small group members, and pastor. It is sharing in confidence, our heartfelt Christian sojourn in an atmosphere propelled by trust.
Accountability is not about confrontation. It is more about challenging one another to grow in Christ. Accountability helps to instill the warning precepts that God has given us. But it also has the necessary support, counsel, encouragement and affirmation we all need. As Christians, we must grow and practise our faith to maturity. Although we are susceptible to sin because we are still in the flesh, we must remember that we are held accountable to every action of ours. We will not only be required to give account of our activities here on earth by our organisations, our creator will demand same.
Having other people around whom you trust and get to know deeply will enable you to know yourself, your strength, weakness, and opportunities –more deeply. You will be able to see in the mirror, your inner being and desires and see if they are in line with what God has for you. You will be aware of issues, relationships and life's purpose, God's call us unfolded before you, because you see life in the perspective of God's word more deeply. Your behaviour and response to other will also change for the better (Ecclesiastes 4:8-12).
To keep accountability in view:
1. Associate with people that would be ready to correct you and not flatter you.
2. Examine yourself daily in the light of the word whether you are still in line with God.
3. Know that you are responsible for your actions. Do not blame others for your mistakes.
4. Accept criticism in love; constructive criticism should get you on your toes.
MOTIVATIONAL QUOTE:
A duty changed is like a debt unpaid; it is only deferred, and we must come back and settle the account later.
PROPHETIC WORD:
Your actions and words on earth will not testify against you in heaven.
PRAYER POINTS:
MORNING
1. Power to be accountable, envelope me, in the name of Jesus.
2. Any power assigned to disorganise me, scatter by fire, in the name of Jesus.
3. Holy Spirit, remind me always that I will give account of activities here on earth, in Jesus' name.
EVENING
4. Power assigned to rob me of heaven, die, in the name of Jesus.
5. Holy Spirit, baptise me with organisational skills, in the name of Jesus.
6. Creative power of God, envelope ne, in the name of Jesus.
7. My life shall not disgrace heaven, in the name of Jesus.
If you missed yesterday devotional, please click to read MFM Mountain Top Life Daily Devotional HERE
MOUNTAIN TOP LIFE is a daily devotional by Dr. D.K Olukoya (General Overseer, Mountain of Fire and Miracle Ministries, Worldwide)
Flatimes Notice Board: Until you are born again, God ever abiding presence will never be with you. You must be born again to enjoy continuous victory. Please say the displayed prayer below in faith:
Lord Jesus, come into my life. I accept You as my Lord and Personal Saviour. I believe in my heart You died and rose from the dead to save me. Thank You Lord for saving me, in Jesus name Amen.
If you just prayed the prayer of salvation online please send your testimonies and prayer request to contact@faithoyedepo.org, 07026385437 OR 08141320204.