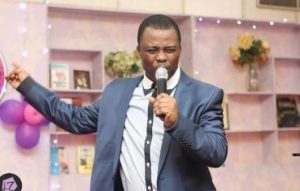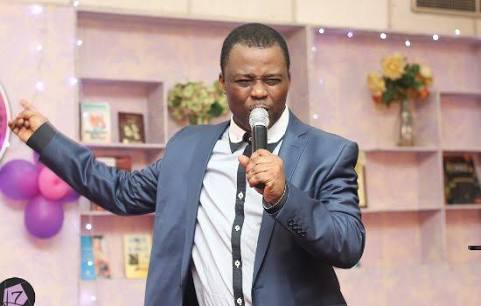 TOPIC: God Will Avenge You (Tuesday, 20th March 2018)
FIRE SCRIPTURE: Judges 9:22-27, 53-56
MEMORY VERSE:
"Dearly beloved, avenge not yourselves, but rather give place unto wrath: for it is written, Vengeance is mine; I will repay, saith the Lord." –Romans 12:19
The MESSAGE:
You may be worried that those who are oppressing keep flourishing and continue to display their superiority over you. They may be taunting you that your God cannot deliver you from them. Now, do you think God has forgotten to vindicate you? In Judges 9, it took three years before Abimelech's punishment began. It seemed so long in the physical but in those three years, God was working out Abimelech's punishment in the background. It was within those three years that Gaal moved to Shechem, gained the confidence of the people there and made a speech that inspired Abimelech to go into a series of battle with the people which eventually led to his death. When God's judgement manifests in the physical, your enemies will pursue and fight one another after the order of Abimelech and the people of Shechem. In fact, as God used a woman and an ordinary millstone to kill Abimelech, God will use the simplest tool to humble the pride of your enemy. God knows the best time to execute His judgement on your enemies.
God is the Almighty. He is not worrying Himself over your enemies. You shouldn't either. And you shouldn't hate or take the law into your hands. Wait cheerfully and rest in the Lord. He is waiting for the cup of your enemies to be full before He will deal with them if they do not repent. He will fight your battles for you. He has not forgotten to judge -He is too just to fail judgement. When it seems as though God has forgotten to judge the wicked, He is only giving them a chance to repent and turn away from their wickedness. If they refuse to repent, don't worry yourself. He will come with their judgement in full measure. By the time that God would have judged them, you will wish they could have repented before their judgement came. The judgement of the wicked is without mercy as they too refuse to show mercy to the children of God. Trust in God absolutely, He will speedily avenge you of all your oppressors and you will sing the song of victory. All you have to do is to remain faithful; be a friend of God and be assured in the Lord, knowing full well that when God is ready to avenge you of your adversaries, you will seek them and find them no more.
MOTIVATIONAL QUOTE:
All the strength and might of the enemy are like smoke before God. Be still and watch Him fight your battles for you.
PROPHETIC WORD:
Your enemies shall pursue and fight one another till they are totally consumed.
PRAYER POINTS:
MORNING
1. I forgive and let go of any hurt that might be hindering my blessings, in Jesus' name.
2. Holy Spirit, flood my heart with the peace of God, in the name of Jesus.
3. O Lord, increase my capacity to love, no matter what my enemies do, in the name of Jesus.
EVENING
4. My enemies shall be trapped in pit they have dug for me, in Jesus' name.
5. Every step of my enemies will cause my advancement, in the name of Jesus.
6. Every circumstance shall work for my good, in the name of Jesus.
7. Jesus Christ has made me more than a conqueror. Therefore, I experience victory in every area of my life, in Jesus' name.
If you missed yesterday devotional, please click to read MFM Mountain Top Life Daily Devotional HERE
MOUNTAIN TOP LIFE is a daily devotional by Dr. D.K Olukoya (General Overseer, Mountain of Fire and Miracle Ministries, Worldwide)
Flatimes' Notice Board: Please do not prolong your salvation if you have not repented. Many are going home daily and tomorrow maybe too late…There is still hope, JESUS LOVES YOU!