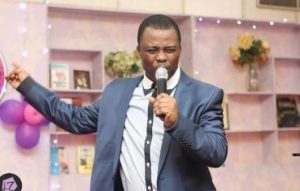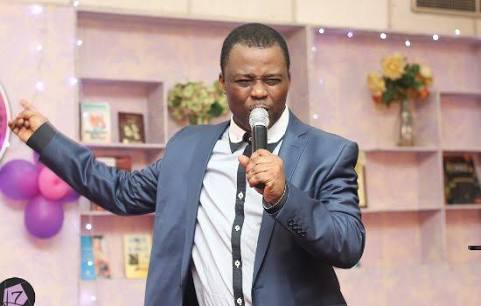 TOPIC: Vessels Unto Honour (Mountain of Fire and Miracle Ministries Wednesday, 16 May 2018)
FIRE SCRIPTURE: 2 Timothy 2:20-21
MEMORY VERSE:
"That every one of you should know how to possess his vessel in sanctification and honour;" – 1 Thessalonians 4:4
The MESSAGE:
In every house, there are different kinds of vessels. A vessel is any instrument or object which aids in the house, especially for storage or cooking in the kitchen. In modern days, pots, bowls, basins, jugs, mugs etc. all qualify to be vessels. In reality, we cannot use a leaking pot to store food items neither can we use a dirty pot to keep food items. Thus, a dirty vessel and a leaking vessel are vessels of dishonour. In the spiritual realm, men who are unclean spiritually cannot withhold the word of truth, they cannot be used by the Master of the House –Jesus Christ. Vessels are just synonymous with men. We have men of different attitudes, characters, spiritual states, etc.
We are commanded by the Scriptures to keep ourselves clean. We should be free from inward and outward sins. According to our motto in MFM, we should treasure and uphold holiness as the greatest spiritual insecticide.
Examine yourself today, x-ray your life and ascertain your status. You cannot be in between. You are either a vessel unto honour or a vessel unto dishonour. You can either be a clean vessel or a dirty vessel. You can either be a leaking vessel, leaking away God's treasures and grace stored in your life or a whole vessel fulfilling your assignment.
Purposes are attached to vessels. A vessel is formed and used based on intended purpose. Are you fulfilling His purpose? Remember we are created to show forth His praise. Are you showing forth His praise or is Heaven weeping concerning you as a vessel?
It is not too late if you are a vessel of dishonour. You can become a vessel of honour today by simply accepting Jesus Christ as your Lord and Saviour and if you are a backslider, you can repent and return to the Lord. Ensure you are holy and righteous. Resolve always to be a clean, useful vessel in the vineyard of your Master.
MOTIVATIONAL QUOTE:
Be clean and be useful, be dirty and be useless.
PROPHETIC WORD:
Every corruption in the vessel of your life is hereby purged today.
PRAYER POINTS:
MORNING
1. O Lord, make me a vessel of honour, in the name of Jesus.
2. Blood of Jesus, purge my life, in the name of Jesus.
3. Holy Ghost, fill me with Your fullness, in the name of Jesus.
EVENING
4. I refuse to be a vessel of dishonour, in the name of Jesus.
5. I will make impact in my generation by fire by force, in the name of Jesus.
6. Unfriendly friends that will spoil my testimony, die, in the name of Jesus.
7. My life, hear the word of the Lord, advertise God's glory, in the name of Jesus.
"If you missed yesterday devotional, please click to read MFM Mountain Top Life Daily Devotional HERE
MOUNTAIN TOP LIFE is a daily devotional by Dr. D.K Olukoya (General Overseer, Mountain of Fire and Miracle Ministries, Worldwide)
Flatimes Notice Board: Until you are born again, God ever abiding presence will never be with you. You must be born again to enjoy continuous victory. Please say the displayed prayer below in faith:
Lord Jesus, come into my life. I accept You as my Lord and Personal Saviour. I believe in my heart You died and rose from the dead to save me. Thank You Lord for saving me, in Jesus name Amen.
If you just prayed the prayer of salvation online please send your testimonies and prayer request to contact@faithoyedepo.org, 07026385437 OR 08141320204.