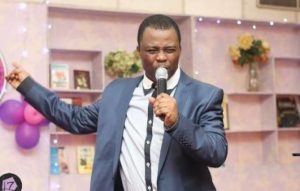 TOPIC: Strength From Above (Wednesday, 21st March 2018)
FIRE SCRIPTURE: Luke 22:41-44
MEMORY VERSE:
"He will keep the feet of his saints, and the wicked shall be silent in darkness; for by strength shall no man prevail." – 1 Samuel 2:9
The MESSAGE:
Spiritual strength is a necessity for every true believer. The spirit in human life can become weak if it is not fed with spiritual food. It is the spiritual food that strengthens the spirit in us. Spiritual food consists of the word of God and prayer which in turn act as a driving force that draws spiritual energy from above. These are the source of nutrients that you need to grow spiritually. The believers who feed their spirit man regularly do exploit for God. Those who have no time to feed their spirit man are prone to harassment from their enemy.
A church member once asked his pastor why Jesus would pray to God to take away the cup of suffering from Him, knowing that He had to go through suffering and death to save the world. That question came from a thought that Jesus was not human at all, and so should have been excited to suffer and die. John 12:27 tell us otherwise; it reveals the voice of Jesus' flesh and that of His spirit. His flesh was afraid of the suffering but His spirit was willing to do God's will. His spirit could only control His flesh by His act of praying. In prayer, His spirit gained strength to overcome the will of the flesh and drew supernatural presence to strengthen Him (Luke 22:43). If the Saviour of the world needed to pray earnestly to accomplish His mission, then we shouldn't do less. You cannot be His true follower if you are not ready to surrender yourself to prayer. He is waiting for you at the altar of prayer to mortify the flesh in you and strengthen the spirit.
God has given you glorious purpose to fulfil and you cannot do this with the flesh speaking fear and doubt to you most times. You need to put the flesh under subjection by praying always, especially praying in the spirit. Jude 20 admonishes believers to build up themselves on their most holy faith by praying in the Holy Ghost. Praying increases one's ability to yield to the voice of the spirit of God instead of the flesh. Praying in the Holy Ghost takes us deeper into the secret room of God to enjoy special communion with Him. Many Christians are complaining about their challenges and predicament without realising that God permits those challenges to draw us closer to Him. Until we learn to tarry in His presence, we may not be able to build or attract strength from above. You need to locate your altar of prayer to build your spiritual muscles. Pray always and constantly meditate on the word of God.
MOTIVATIONAL QUOTE:
God's strength is available for you to fulfil your purpose.
PROPHETIC WORD:
The Holy Ghost shall overshadow you for supernatural exploits.
PRAYER POINTS:
MORNING
1. If you are not yet born again, say this prayer: "Lord Jesus, I believe that you died and resurrected to give me a new nature. I accept You as my Lord and Saviour. Forgive me of all my sins and cleanse me with Your blood. Thank You Jesus."
2. Holy Spirit, come and reside fully in me and direct my prayers as I pray now in the Spirit, in Jesus' name.
3. Now, pray in the Spirit for some time.
EVENING
4. The Lord is my strength. I exercise strength over the flesh, in Jesus' name.
5. You voice of the flesh ministering fear and doubt to me, be silenced, in Jesus' name.
6. Any contrary situation inspired by the devil to discourage me from fulfilling my purpose, turn around to favour my destiny, in Jesus' name.
7. No weapon formed against my destiny shall prosper, in Jesus' name.
If you missed yesterday devotional, please click to read MFM Mountain Top Life Daily Devotional HERE
MOUNTAIN TOP LIFE is a daily devotional by Dr. D.K Olukoya (General Overseer, Mountain of Fire and Miracle Ministries, Worldwide)
Flatimes' Notice Board: Please do not prolong your salvation if you have not repented. Many are going home daily and tomorrow maybe too late…There is still hope, JESUS LOVES YOU!