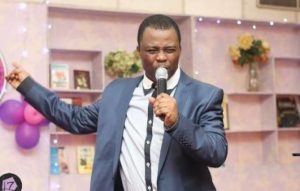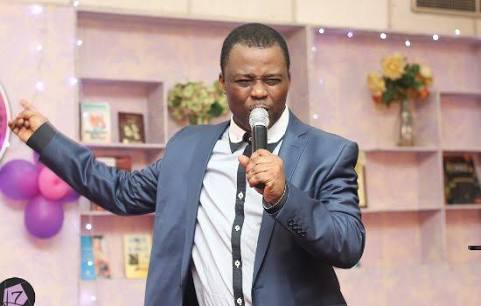 TOPIC: The Faith Channel (Mountain of Fire and Miracle Ministries Wednesday, 28 March 2018)
FIRE SCRIPTURE: Mark 11:12-14, 20-24
MEMORY VERSE:
"For verily I say unto you, That whosoever shall say unto this mountain, Be thou removed, and be thou cast into the sea; and shall not doubt in his heart, but shall believe that those things which he saith shall come to pass; he shall have whatsoever he saith." – Mark 11:23
The MESSAGE:
In spite of the disobedience and sinful nature of man, God is still merciful and loving, and He wants to heal us of our sicknesses and infirmities (Isaiah 53:5). Divine healing is a definite act of God; it is healing that one receives from God without any form of medication. Our God Himself is the Healer and according to the book of Exodus 15:26, He has promised to heal us. But there are certain things we must demonstrate to receive healing from God, one of which is "Faith". In our Scripture reading, we can see our Lord Jesus Christ telling us that if we have faith, we can get practically anything from God, all it takes is to issue a command and believe it. And according to Hebrew 11:6 the Bible says, "He who comes to God must believe that He is, and He is a rewarder of those that diligently seek Him."
The Bible tells us about the woman with the issue of blood in the book of Luke 8 who said in her heart that if only I could touch the helm of His garment, I would be made whole, after touching the helm of His garment, she received her healing. God knows that sickness is not good for us, and in spite of man's sinful nature, He is willing to heal us and take away our diseases. All He wants is for us to trust and believe Him. We must know that when we ask Him anything, He will do it. Healing us costs God nothing. The only thing He has demanded from us is obedience to Him and faith in Him. Another person that benefited from faith and got healing for her dead son is the Shunamite woman. In 2 Kings 4:23, she prophesied that all will be well, and by the time we get to verse 37, we could find her worshipping God in the life of the prophet for the healing she prophesied for in verse 23. *I'm praying for you, that as you open your mouth in faith and speak unto your situation today, you shall receive your complete healing, in Jesus' name.
It is important to state that faith itself alone does not heal. Faith is like a channel through which divine healing flows. God heals through faith in Him. But there are some things that can hinder God from healing us. The first one is sin. The Bible categorically makes it clear that one cannot be in sin and ask for grace to abound (Romans 6:1-2). Sin is a big hindrance to divine healing. Another factor that can hinder healing is doubt. Hebrews 11:6 and Mark 11:23 both emphasize on the word "believe". You must break away from your limitations and trust God completely for your healing. And as you do that, the Almighty God Himself, the Great Physician, will heal you completely, in Jesus' name.
MOTIVATIONAL QUOTE:
Praying in tongues is the entrance to all the other gifts of the Spirit.
PROPHETIC WORD:
As you pray in tongues, all things shall work together for your good.
PRAYER POINTS:
MORNING
1. Thank You heavenly Father, for the gift of the Holy Spirit You have given me, in the name of Jesus.
2. Thank You, Lord, for giving me tongues for worshipping You perfectly, in the name of Jesus.
3. Pray in tongues for a while.
EVENING
4. Thank You, Father, for making all things work together for my good, in the name ofJesus.
5. Thank You, Holy Spirit, for Your counsel, help, strength and comfort, in the name of Jesus.
6. I overcome the spirit of doubt that stops me from praying in the Spirit, in the name of Jesus.
7. I overcome the spirit of fear that stops me from praying in the Spirit, in the name of Jesus.
"If you missed yesterday devotional, please click to read MFM Mountain Top Life Daily Devotional HERE 
MOUNTAIN TOP LIFE is a daily devotional by Dr. D.K Olukoya (General Overseer, Mountain of Fire and Miracle Ministries, Worldwide)
Flatimes' Notice Board: Please do not prolong your salvation if you have not repented. Many are going home daily and tomorrow maybe too late…There is still hope, JESUS LOVES YOU!