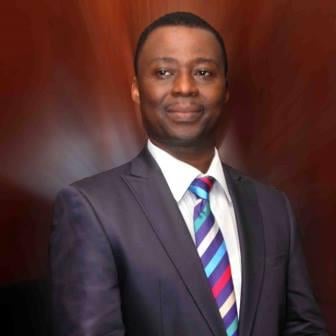 THE MOUNTAIN OF FIRE AND MIRACLES MINISTRIES POWER MUST CHANGE HANDS PROGRAM FOR MAY 2019 EDITION
Topic: THE MYSTERY OF PRAYER. (Part 2)
Ministering: Dr D.K Olukoya (G.O, MFM Worldwide)
Click HERE for Previous MESSAGES by Pastor D.K. Olukoya
Anchored Scripture: James 5:17 – "Elias was a man subject to like passions as we are, and he prayed earnestly that it might not rain: and it rained not on the earth by the space of three years and six months."
MESSAGE:

This passage makes us to understand that there are secrets of prayer, the people of the old understood but we do not.

Elijah used prayers to lock up heavens and put the keys in his pocket and walked away and after 3 years, he unlocked it.
Prayer is that platform where you wage war against the kingdom of darkness.
Prayer is a place where the power of God is acquired and sustained.
In the history of the church, there were no personal or city revival without prayer.
If you want to kill anybody, kill the prayer life.
Prayer is the key to unlock closed doors.
Prayer is the key to God's blessings.
Prayer is an antidote against worry and cares of the world.
Through prayers, you can raise standard against the enemies of God.
By it, you can rule the world.
Prayer reveals God's agenda to His people.
Prayer is a sanitizer, it cleanses the environment.
Prayer paralyzes the power of darkness.
Prayer paralyzes the works of the wicked.
When you prevail in the place of prayer, you will overtake with bear foot against those that have gone ahead of you.
When you have a dream you don't understand, Prayers sharpens all understanding.
Also Read: Dealing with the Wicked Trinity by Pastor D.K Olukoya
Prayer gives you power to pursue your dreams.
Where power change hands, is the place of prayer.
Prayer create terror to the kingdom of darkness.
Prayer has divided the sea.
Prayer has shut up the lion's mouth.
Prayer has brought fire from heaven.
Prayer has brought rain from heaven.
Prayer charges like a battery is being charged.
God does nothing,without prayer.
Prayer demolishes fortress of the enemy.
Prayer is HARD WORK.
There is something called "PRAYER DOZE".
When you take medicine, a doze is a quantity of medicine to work for you well.
Some are in small quantity of doze over a period of time, some are in larger quantity.
Prayer Dozes
Elijah prayed 7 times before that little cloud appeared before rain fell.
Which of the dozes of prayer did Elijah prayed that brought the rain? Is it number one or number three?
A doze of prayer is needed. Would there have been rain if Elijah had stopped at number 3?
It means many prayer investments can be wasted if one last prayer is omitted.
Prayer can also be dozes. In the mystery of prayer, there can never be overdose but there can be underdoze.
Constant doze of prayer will go fast, bit ceaseless prayer will go further.
There are certain problems that the doze you take is required day and night.
Some condition may require you to pray day time and do vigil.
If you have tried the day doze, try Jesus prescription: day and night doze.
If the problem you are facing takes 10 days and dose and you use one doze, you are looking for trouble.
Elijah prayed again: the "again prayer" brought the rain.
If with the status of prophet; Elijah prayed again, then, we need to pray more.
When God's people come together to pray, extraordinary things happen. The Bible says when two or three people gathered, He is in their midst.
The Bible says one can chase a thousand, two can chase out ten thousands to flight.
No prayer is wasted, prayer do not die.
All the prayers you pray is like termite eating a cupboard little by little and one day, you will strike the target.
Prayer is a serious mystery.
Prayer rain:
After ministration prayers by Daddy G.O:
Every battle design to embarrass me, die in the name of Jesus
Powers that cannot harm me, but reporting me to powers that can harm me, before I leave this place: die in the name of Jesus.
Messengers of sickness in my body, die in the name of Jesus.
Powers assigned to make my enemies laugh at me, your time up: die in the name of Jesus
Oh Lord: before 24hrs, let me see your hand of power in the name of Jesus.
Banks of the enemies, hear the word of the Lord: vomit my money in the name of Jesus.
Powers commanding my life into the dustbin: die, in the name of Jesus.
Every battle I was born with, expire in the name of Jesus
Where is the God of Elijah: arise, answer my mockers by thunder In the name of Jesus.
Every battle, fighting from inside my blood: die in the name of Jesus.
We will continue next month.
From the JUNE PMCH, We are starting a series, the 7S Deliverance.
The 7 S we need to deal with:
SIN
SETBACK
SHAME
SICKNESS
STAGNANCY
STOPPERS
SUFFERING.
The Mystery of Prayer (Part 2) by Pastor D.K Olukoya