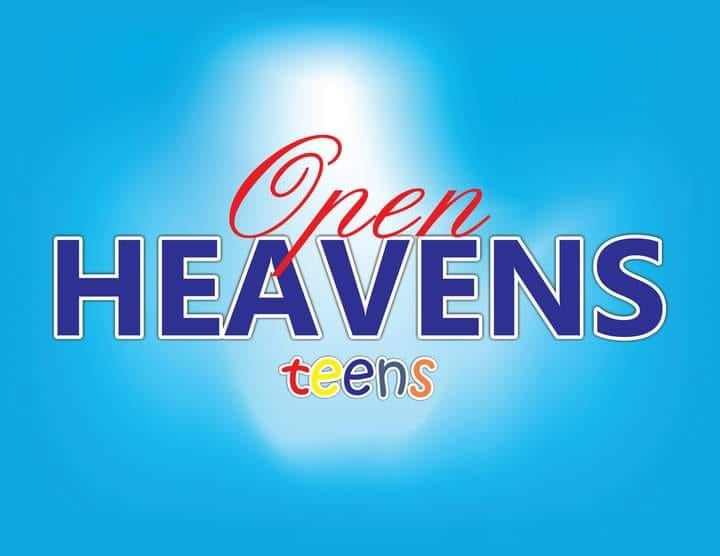 Open Heaven For Teens 10 March 2022: Real Faith
Click HERE for Previous Open Heaven Devotional for Teens
TOPIC: Real Faith [Open Heaven for Teens 10 March 2022]
MEMORISE: Now faith is the substance of things hoped for, the evidence of things not seen. Hebrews 11:1
READ: Hebrews 11:6
6 But without faith it is impossible to please him: for he that cometh to God must believe that he is, and that he is a rewarder of them that diligently seek him.
BIBLE IN ONE YEAR: Mark 13:1-37; Deuteronomy 11-13
MESSAGE:
These days, people say they have faith but in the real sense of it, they don't, because they have a plan B. For example, a student who is believing God to help him perform excellently in his examinations, convinces his parents to hire a machinery to write on his behalf, or registers at a special centre. If he eventually passes, he will say he backed up his faith with works. After all, if God wasn't in support of his plan, it wouldn't have worked. This is far from the truth. Don't be deceived, God will never have a hand in any unfruitful work of darkness.
Faith is when you totally trust God without having any alternative. The Bible in Hebrews 11:8 records that: "By faith Abraham, when he was called to go out into a place which he should after receive for an inheritance, obeyed; and he went out, not knowing whither he went."
Abraham did not know where he was going but trusted the One who called him to take care of him; no wonder God made an everlasting covenant with him. I pray that God will strengthen your faith to obey Him in all things today.
ACTION POINT:
Pray that strength and grace be released to all the Christians passing through persecution in the world today.
HYMN: Standing On The Promises Of God
Standing on the promises of Christ, our King,
Thro' eternal ages let His praises ring;
Glory in the highest, I will shout and sing,
Standing on the promises of God.
Chorus:
Standing, standing,
Standing on the promises of God, my Saviour;
Standing, standing,
I'm standing on the promises of God.
Standing on the promises that cannot fail.
When the howling storms of doubt and fear assail,
By the living word of God I shall prevail,
Standing on the promises of God.
Standing on the promises I now can see
Perfect, present cleansing in the blood for me;
Standing in the liberty where Christ makes free,
Standing on the promises of God.
Standing on the promises of Christ, the Lord,
Bound to Him eternally by love's strong cord,
Overcoming daily with the Spirit's sword,
Standing on the promises of God.
Daily Devotional for Teen's guide was written by Pastor E.A. Adeboye, the General Overseer of the Redeemed Christian Church of God, one of the largest evangelical church in the world and also the President of Christ the Redeemer's Ministries.