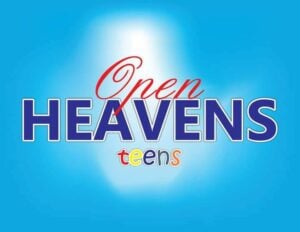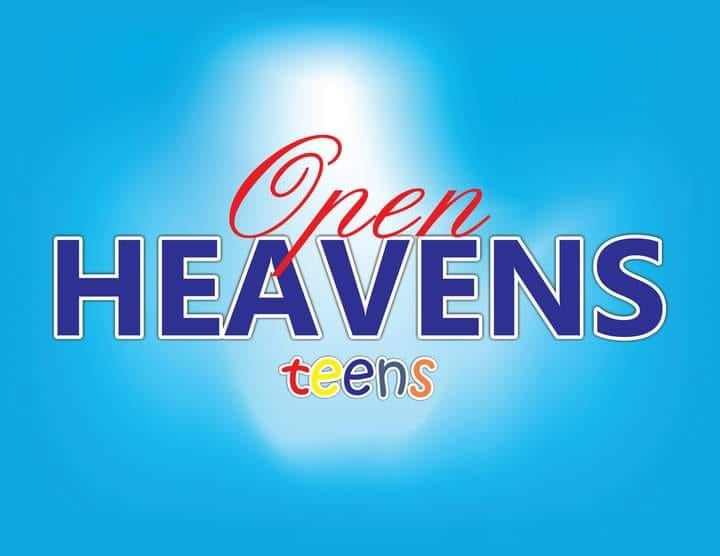 Open Heaven For Teens 18 September 2023 – Opportunity From Problems
Click HERE for Previous Open Heaven Devotional for Teens
TOPIC: Opportunity From Problems [Open Heaven for Teens 18 September 2023]
MEMORISE: The wicked flee when no man pursueth: but the righteous are bold as a lion Proverbs 28:1
Also Read: Open Heaven 18 September 2023 – The Most High 3
BIBLE TEXT: 1 Samuel 17:24-26
24 And all the men of Israel, when they saw the man, fled from him, and were sore afraid.
25 And the men of Israel said, Have ye seen this man that is come up? surely to defy Israel is he come up: and it shall be, that the man who killeth him, the king will enrich him with great riches, and will give him his daughter, and make his father's house free in Israel.
26 And David spake to the men that stood by him, saying, What shall be done to the man that killeth this Philistine, and taketh away the reproach from Israel? for who is this uncircumcised Philistine, that he should defy the armies of the living God?
BIBLE IN ONE YEAR: Amos 1-4
MESSAGE:
When Goliath came to challenge the Israelites on the battlefield, he registered himself as a huge terror and took the form of a big problem. Though he came as a mighty obstacle, he turned into a mighty door of opportunity.
During the global lockdown, many businesses folded up because they couldn't function without physical customers, however, online businesses thrived because some business owners adapted technology to their businesses. For them, an unprecedented problem became a profit-making opportunity. The major thing here is that your perception of a problem determines what you get out of it, whether woes or blessings.
Beloved, a situation will only respond to the way you perceive and address it. David became a national hero and son-in-law to the king because He wasn't intimidated by Goliath. He aligned with God, and He made him victorious. Therefore, I charge you today to always have a positive attitude towards situations; never see yourself as a victim because you are victorious through Christ.
PRAYER POINT:
Father, open my eyes to see the blessings in any challenge I'm faced with right now.
HYMN 7 – Just As I Am, Without One Plea
Just as I am, without one plea,
But that Thy blood was shed for me
And that Thou bidst me come to Thee,
Oh Lamb of God I come, I come.
Just as I am, and waiting not
To rid my soul of one dark blot
To Thee, whose blood can cleanse each spot
Oh Lamb of God I come, I come.
Just as I am though tossed about,
With many a conflict, many a doubt,
Fighting's and fears within, without,
Oh Lamb of God I come, I come.
Just as I am poor, wretched, blind,
Sight, riches, healing of the mind
Yea, all I need, in Thee to find
Oh Lamb of God I come, I come.
Daily Devotional for Teen's guide was written by Pastor E.A. Adeboye, the General Overseer of the Redeemed Christian Church of God, one of the largest evangelical church in the world and also the President of Christ the Redeemer's Ministries.
Flatimes Notice Board: Until you are born again, God ever abiding presence will never be with you. You must be born again to enjoy continuous victory. Please say the displayed prayer below in faith:
Lord Jesus, come into my life. I accept You as my Lord and Personal Saviour. I believe in my heart You died and rose from the dead to save me. Thank You Lord for saving me, in Jesus' name Amen.
If you just prayed the prayer of salvation online please send your testimonies and prayer request to info@rccg.org, +234-1-8447340, +234-0-7098213112.