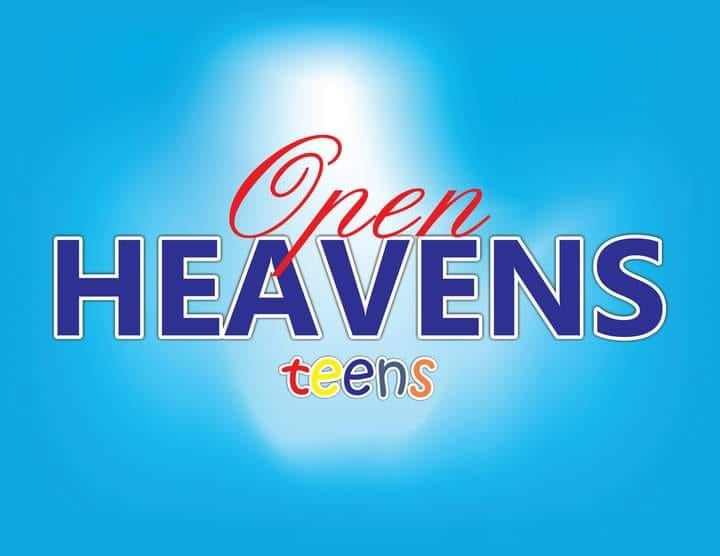 Open Heaven For Teens 26 May 2023 – Joy To The Wise
Click HERE for Previous Open Heaven Devotional for Teens
TOPIC: Joy To The Wise [Open Heaven for Teens 26 May 2023]
MEMORISE: The way of life is above to the wise, that he may depart from hell beneath. Proverbs 15:24
Also Read: Open Heaven 26 May 2023 – The Gate of Mercy
READ: Proverbs 10:8-14
8 The wise in heart will receive commandments: but a prating fool shall fall.
9 He that walketh uprightly walketh surely: but he that perverteth his ways shall be known.
10 He that winketh with the eye causeth sorrow: but a prating fool shall fall.
11 The mouth of a righteous man is a well of life: but violence covereth the mouth of the wicked.
12 Hatred stirreth up strifes: but love covereth all sins.
13 In the lips of him that hath understanding wisdom is found: but a rod is for the back of him that is void of understanding.
14 Wise men lay up knowledge: but the mouth of the foolish is near destruction.
MESSAGE
The Bible says in Proverbs 10:8a that the wise are those that receive commandments: they do not just hear or read the commandments they live by them. Ecclesiastes 8:1 makes it clear that there is a relationship between wisdom and joy. It takes wisdom and the humility of the heart for one to abide by the commandments of God.
The wise possess joy because they consciously bring joy to the people around them by living a life of godliness and righteousness. They also make Heaven rejoice because God delights in the righteous. Unfortunately, we rarely find people living like this in the world today as many no longer consider God's commandments. My beloved child, to be wise, you need to fear God and obey His commandments, then, you will have unspeakable joy and your life will be filled with His glory.
KEY POINT
Obedience to God's commandments is wisdom that brings joy
BIBLE IN ONE YEAR: Esther 6-10
HYMN 5 – Take My Life And Let It Be
Take my life and let it
Consecrated Lord to Thee
Take my moment and my days
Let them flow ceaseless praise.
Take my hands and let them move
At the impulse of Thy love
Take my feet and let them be
Swift and beautiful for thee
Take my voice and let me sing
Always only for my king;
Take my lips and let them be
Filled with messages from Thee.
Take my sliver and my gold
Not a mite would I withhold
Take my intellect, and use
Every power as thou shalt choose.
Take my will and make it Thine,
It shall no longer mine:
Take my heart, it is Thine own;
It shall be Thy royal throne,
Take my love, my Lord, I pour
At Thy feet its treasure store;
Take myself, and I will be
Ever, only, all for thee
Daily Devotional for Teen's guide was written by Pastor E.A. Adeboye, the General Overseer of the Redeemed Christian Church of God, one of the largest evangelical church in the world and also the President of Christ the Redeemer's Ministries.
Flatimes Notice Board: Until you are born again, God ever abiding presence will never be with you. You must be born again to enjoy continuous victory. Please say the displayed prayer below in faith:
Lord Jesus, come into my life. I accept You as my Lord and Personal Saviour. I believe in my heart You died and rose from the dead to save me. Thank You Lord for saving me, in Jesus' name Amen.
If you just prayed the prayer of salvation online please send your testimonies and prayer request to info@rccg.org, +234-1-8447340, +234-0-7098213112.