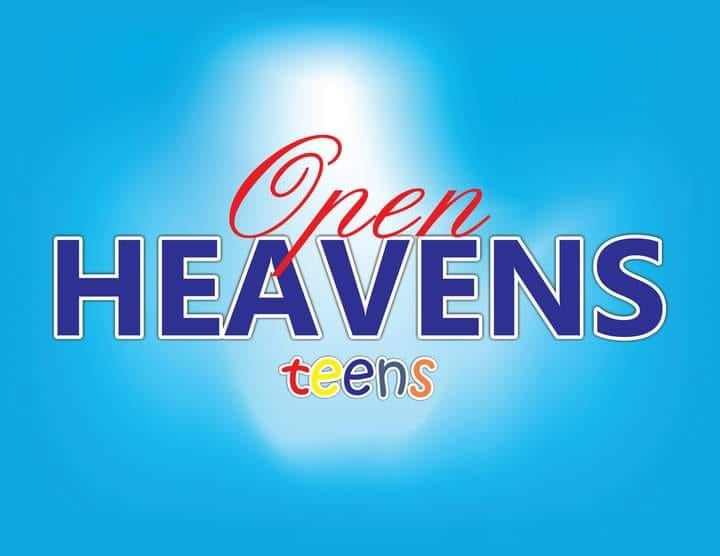 Open Heaven For Teens 28 May 2023 – Pains Without Gain
Click HERE for Previous Open Heaven Devotional for Teens
TOPIC: Pains Without Gain [Open Heaven for Teens 28 May 2023]
MEMORISE: For God is not unrighteous to forget your work and labour of love, which ye have shewed toward his name, in that ye have ministered to the saints, and do minister. Hebrews 6:10
Also read: Open Heaven 28 May 2023 – Life: Season 1
READ: Nehemiah 5:14-19
14 Moreover from the time that I was appointed to be their governor in the land of Judah, from the twentieth year even unto the two and thirtieth year of Artaxerxes the king, that is, twelve years, I and my brethren have not eaten the bread of the governor.
15 But the former governors that had been before me were chargeable unto the people, and had taken of them bread and wine, beside forty shekels of silver; yea, even their servants bare rule over the people: but so did not I, because of the fear of God.
16 Yea, also I continued in the work of this wall, neither bought we any land: and all my servants were gathered thither unto the work.
17 Moreover there were at my table an hundred and fifty of the Jews and rulers, beside those that came unto us from among the heathen that are about us.
18 Now that which was prepared for me daily was one ox and six choice sheep; also fowls were prepared for me, and once in ten days store of all sorts of wine: yet for all this required not I the bread of the governor, because the bondage was heavy upon this people.
19 Think upon me, my God, for good, according to all that I have done for this people.
BIBLE IN ONE YEAR: Job 5-8
MESSAGE
I have heard some people say that if it doesn't pain you, then it is not worth the sacrifice. Do you know that there are pains can go through, and there would be nothing to show for it in the end? In today's Bible reading, there is an example of someone who would not settle for pains without gain. Nehemiah knew God was not unrighteous and that He would reward him handsomely for his labour and sacrifice in His vineyard. He was not like the prodigal son's elder brother, who laboured without asking for his reward as a faithful son. So, he consistently prayed to God to remember him for good.
Are you serving faithfully in the workforce of the Church? The Lord sees your work in His vineyard, so, don't think that you are serving God in vain and don't get discouraged. He rewards those who diligently seek and serve Him. If you are not serving in any department in the Church today, join the workforce and serve from today.
PRAYER POINT
Father, please reward me for my labor in your vineyard, in Jesus'name.
HYMN 9 – O Jesus, I Have Promised
O Jesus, I have promised
To serve Thee to the end;
Be Thou for ever near me,
My Master and my Friend:
I shall not fear the battle
If Thou art by my side,
Nor wander from the pathway
If Thou wilt be my Guide.
O let me feel Thee near me;
The world is ever near;
I see the sights that dazzle,
The tempting sounds I hear;
My foes are ever near me,
Around me and within;
But, Jesus, draw Thou nearer,
And shield my soul from sin.
O let me hear Thee speaking
In accents clear and still,
Above the storms of passion,
The murmurs of self-will;
O speak to reassure me,
To hasten or control;
O speak and make me listen,
Thou Guardian of my soul.
O Jesus, Thou hast promised
To all who follow Thee,
That where Thou art in Glory
There shall Thy servant be;
And, Jesus, I have promised
To serve Thee to the end;
O give me grace to follow
My Master and my Friend.
Daily Devotional for Teen's guide was written by Pastor E.A. Adeboye, the General Overseer of the Redeemed Christian Church of God, one of the largest evangelical church in the world and also the President of Christ the Redeemer's Ministries.
Flatimes Notice Board: Until you are born again, God ever abiding presence will never be with you. You must be born again to enjoy continuous victory. Please say the displayed prayer below in faith:
Lord Jesus, come into my life. I accept You as my Lord and Personal Saviour. I believe in my heart You died and rose from the dead to save me. Thank You Lord for saving me, in Jesus' name Amen.
If you just prayed the prayer of salvation online please send your testimonies and prayer request to info@rccg.org, +234-1-8447340, +234-0-7098213112.