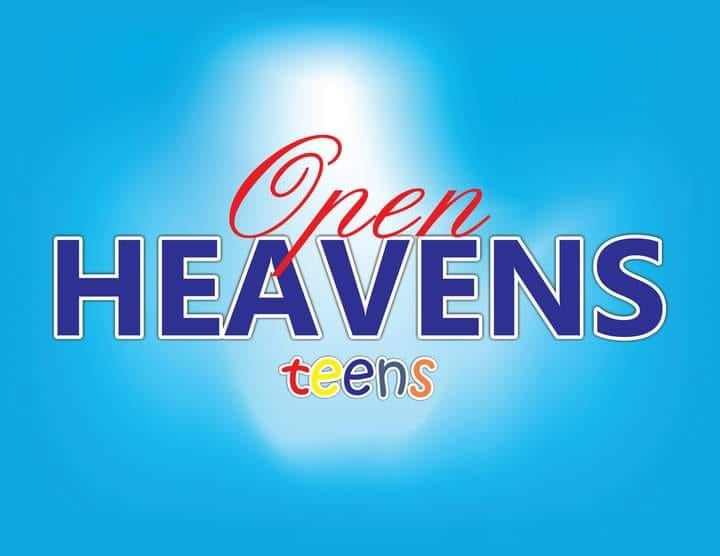 Open Heaven For Teens 8 February 2023 – Struggling?
Click HERE for Previous Open Heaven Devotional for Teens
TOPIC: Struggling? [Open Heaven for Teens 8 February 2023]
MEMORISE: Be careful for nothing; but in every thing by prayer and supplication with thanksgiving let your requests be made known unto God. Philippians 4:6
Also Read: Open Heaven 8 February 2023 – Total Surrender I
READ: Psalms 46:1-3
1 (To the chief Musician for the sons of Korah, A Song upon Alamoth.) God is our refuge and strength, a very present help in trouble.
2 Therefore will not we fear, though the earth be removed, and though the mountains be carried into the midst of the sea;
3 Though the waters thereof roar and be troubled, though the mountains shake with the swelling thereof. Selah.
BIBLE IN ONE YEAR: Numbers 3-4
MESSAGE:
Life is not a bed of roses. Whoever tells you otherwise is only deceiving you. However, what you do when things are not rosy determines how and when your situation will change for good. There is a mindset that every child of God must have when things are not going as planned – Philippians 4:13:
"I can do all things through Christ who strengtheneth me."
This should be your driving force in any difficult situation. So, rather than go into your shell, have faith that your situation will be better because no condition lasts for a lifetime.
If there is any addiction or sin you are struggling to stop, ask God for help now and often, and confess the scripture above. I am convinced that He will give you the strength to overcome.
PRAYER POINT:
Father, help me to seek you in good and difficult times
HYMN 11 – O Lord My God! When Am In Awesome Wonder
O lord my God!
When am in awesome wonder,
consider all
The worlds thy hands hath made
I see the stars,
I heard the rolling thunder
Thy pow'r thro' out
The universe displayed
And when I think
That God, His Son not sparing
Sent Him to die
I scare can take it in;
That on the cross,
My burden gladly bearing,
He bled and died
To take away my sin.
Then through the woods
And forest glads I wander,
And hear the birds
Sing sweetly in the tress;
When I look down
From lofty mountain grandeur
And hear the brook
And feel the gentle breeze;
When Christ shall come
With shout of acclamation
And take me home,
What joy shall fill my heart!
Then I shall bow
In humble adoration
And there proclaim,
My God how great Thou art!
Daily Devotional for Teen's guide was written by Pastor E.A. Adeboye, the General Overseer of the Redeemed Christian Church of God, one of the largest evangelical church in the world and also the President of Christ the Redeemer's Ministries.
Flatimes Notice Board: Until you are born again, God ever abiding presence will never be with you. You must be born again to enjoy continuous victory. Please say the displayed prayer below in faith:
Lord Jesus, come into my life. I accept You as my Lord and Personal Saviour. I believe in my heart You died and rose from the dead to save me. Thank You Lord for saving me, in Jesus' name Amen.
If you just prayed the prayer of salvation online please send your testimonies and prayer request to info@rccg.org, +234-1-8447340, +234-0-7098213112.