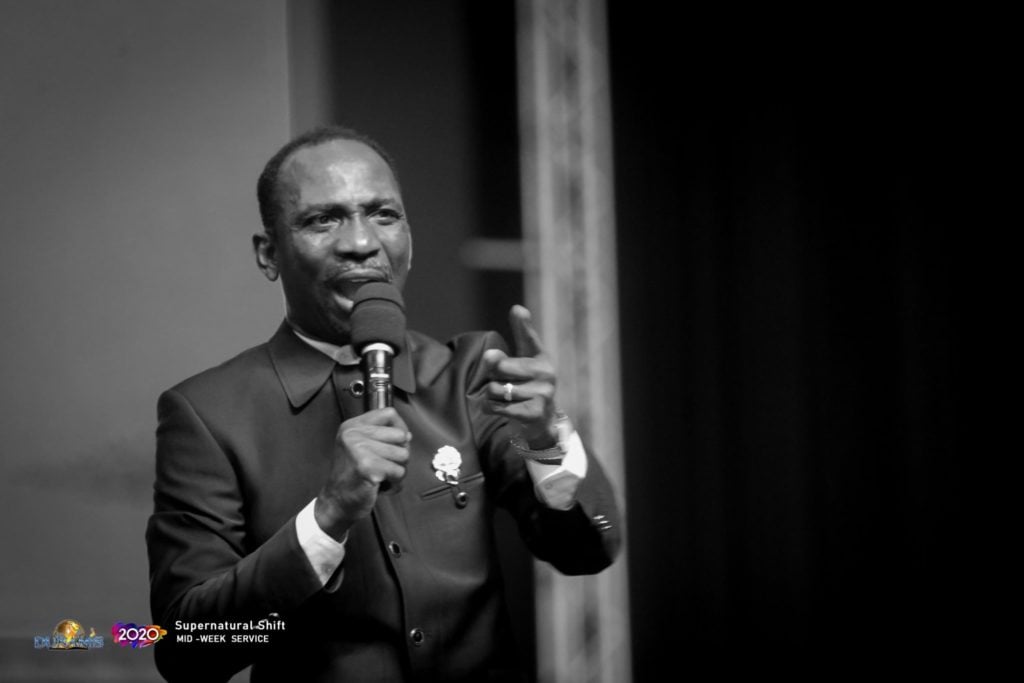 Power And Direction Through Prayer By Pastor Paul Enenche
Click HERE for Previous MESSAGES by Pastor Paul Enenche
POWER COMMUNION SERVICE – WEDNESDAY, 22ND JULY 2020
ANCHOR SCRIPTURE(S): ACTS 2:1-4
MESSAGE TOPIC: POWER AND DIRECTION THROUGH PRAYER
BY: DR. PAUL ENENCHE
MESSAGE OBJECTIVES: Understanding the power and direction dimension of prayer
The place of prayer is the place of power, and people of prayer are people of power
Direction answers to supplication and intercession; prayerful people are guided people
1. POWER THROUGH PRAYER:
People of prayer are Kingdom power brokers; they are strangers to spiritual weakness. People of prayer can never be called weaklings in the spirit
SCRIPTURAL EXAMPLES OF POWER THROUGH PRAYER:
Elijah was a man of prayer who dwelt in the ocean of power (Jam. 5:17; 1Kings 17:1)
The apostles lived in the realm of power by the force of prayer (Acts 1:14; 2:1; 4:31-33)
Paul the apostle was literally a prayer machine and was practically a power machine (1Thess. 5:17; Eph. 6:18; 1Cor. 14:18; Acts 19:11-12)
Peter and John experienced the hour of power at the hour of prayer (acts 3:1-11)
The Master Jesus moved in prayer and moved in power (Luke 3:21-22; 6:12-13; Matt. 14:23-25)
WHY IS POWER NEEDED?
Power brings victory and mastery over the negative forces of life (Matt. 14:23-25)
Power guarantees exploits (Acts 10:38)
You are either in the realm of exploits or your life is being exploited by the devil, there is no middle ground
Power enhances destiny fulfilment (Matt. 14:23-25; Gen. 32:24-28)
Power is needed for you to become who God wants you to become.
2. DIRECTION THROUGH PRAYER:
The place of prayer is the place of guidance; the place of prayer is the place of direction. Prayer is a two-way system where man speaks to God and God speaks to man
God can speak out of anything, anytime, anywhere
SCRIPTURAL EXAMPLES OF DIRECTION THROUGH PRAYER:
Jeremiah 33:3
The place of supplication is the place of instruction
Habakkuk 2:1-4
The place of prayer is not just the place of talking and making requests, it is the place of watching to see and to hear
Acts 13:1-2
Psalm 85:8
1Samuel 30:8
WHY IS DIRECTION NEEDED?
Direction brings acceleration (Hab. 2:1-4)
You only leave where you are if you know what to do and where to go
Direction brings restoration (1Sam. 30:8; Luke 15:8)
If there is light, there can be recovery
Direction brings distinction (Gen. 26:1-4)
Those who know what to do stand out in what they do
COUNSEL:
Pray intensively and extensively in the Spirit to flow in power (2Tim. 1:6-7)
The more you dwell in the Spirit the more you dwell in power
Pray prayers of enquiry (revelation and direction expectant prayer) to access direction (Jer. 6:16; Hab. 2:1; Gen. 13:14)
Start from where you are
PRAYERS:
Father, thank You for Your Word to me today. I receive the grace to pray intensively and extensively to connect with power to walk in victory and mastery over every current storm around my life, around the nation and the world. Every storm of hell against the church, we receive the power to ride on you. I receive victory and mastery now, in Jesus' Name.
Father, at this place of prayer, I connect with power to do exploits and to exploit the kingdom of darkness for God. We connect power to exploit the devil and his agents in our generation, we connect it now!
Father, at this place of prayer tonight, I connect with the power to collapse and crumble every evil, demonic and wicked force orchestrated and organised against the purpose of God for my life, family, the church, the nation, our generation and the world. Every force of evil organised against the purpose of God, oh you evil force, I command you, CRUMBLE, COLLAPSE NOW!
Father, that direction we need for the next level – for acceleration, restoration and distinction for our lives, families, the church and the nation in visions, revelation, inward and outward witness, we receive it NOW!
Father, the grace to hear when You speak, I receive it. Help me Lord not to miss Your speaking and Your direction. Help me Lord, in Jesus' Name.
Father, we make demands on Your help in Nigeria; in the North, North-Central and North-East. Father, we ask that You will arise and let Your enemies in Nigeria – enemies of life and progress, and their sponsors, let them be scattered. Oh Lord arise and let Your enemies be scattered, in Jesus Name!
Thank You Lord for answered prayers. To You Lord be all the glory, in Jesus' Name.
COMMUNION FOCUS (REVELATION 12:11; 1 CORINTHIANS 1:24,30):
As we take the Body and Blood of Christ, the prayer dimension He walked in that produced the power and the wisdom, we connect to it. Every trace of powerlessness, affliction, ancestral curses, and work of the pit of hell, is broken! Tonight is your night of victory and mastery.
PROPHETIC DECLARATIONS:
Direction is coming your way in Jesus' Name!
Flatimes Notice Board: Until you are born again, God ever abiding presence will never be with you. You must be born again to enjoy continuous victory. Please say the displayed prayer below in faith:
Lord Jesus, come into my life. I accept You as my Lord and Personal Saviour. I believe in my heart You died and rose from the dead to save me. Thank You Lord for saving me, in Jesus name Amen.
If you just prayed the prayer of salvation online please send your testimonies and prayer request to info@dunamisgospel.org, +234-803-3144-509, 234-803-320-0320.