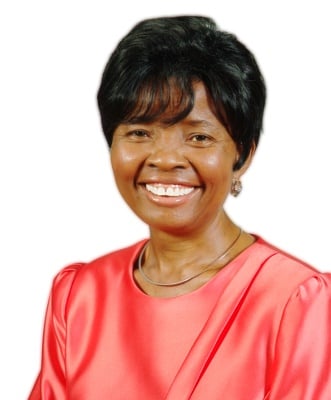 Restoring A Bad Marriage (Part 3) by Pastor Faith Oyedepo
Click HERE for Previous MESSAGES by Pastor Faith Oyedepo
Topic: Restoring A Bad Marriage (Part 3)
I welcome you to another this wonderful time in God's presence! am sure you have been blessed in the first two series. This week I will be sharing with you the resultant effect of a bad marriage; What happens when a couple does not succeed in their marriage.
The following are the effect of a bad marriage:
Unanswered prayer
Prayer is simply a communication with God and when your communication with God is hindered, your access to God's hotline is denied. Disharmony in a Christian home is the fastest way to hinder you from receiving answers to prayers. Remember that prayer is essentially communication with God. The Word of God says: Likewise, you husbands, dwell with them according to knowledge, giving honour to the wife, as to the weaker vessel, and as being heirs together of the grace of life; that your prayers be not hindered (I Peter 3:7). As a Christian, you need to commune with God in order to have a smooth flow of relationship with Him. But when you and your spouse are in disharmony, not only your relationship with them is affected, prayers will be unanswered.
Also Read: Keys To Successful Family (Part 2) by Pastor Faith Oyedepo
Every Christian requires that special relationship with God that is cultivated, as we spend time in communicating with Him. But when you and your spouse or members of your household are always at loggerheads, not only your relationship with them is affected, your relationship with God is affected as well. Remember that God's eyes run to and fro the earth. When you are fighting with your spouse, after which you go to church to pray and fellowship, remember that God is not mocked; He cannot be deceived. You need to straighten out your relationship with your spouse so that your communication line with God will not be blocked.
Your Christian Testimony is affected
When a Christian marriage fails, it gives unbelievers room to blaspheme the name of God. The Word of God says: For the name of God is blasphemed among the Gentiles through you… (Romans 2:24). When your unbelieving neighbours hear you and your wife fighting and quarrelling every day, calling your children all manner of ungodly names, or your children are typical examples of what the Bible refers to as "unruly", your Christians testimony is actually affected. How will you then witness to them or invite them to church, when they are aware of the situation in your home? You let people around emulate your family.
As a man, don't shy away from your covenant responsibilities in the home – such as the provision of basic necessities of life. If you fail in your responsibility, the unbelievers around you will find it difficult to accept your Christian testimony.
Your Giving Brings no Reward
This is the reason why a lot of Christians give so much, yet receive so little! They quarrel and fight at home, and then bring their gift to the altar and expect it to be accepted by God. The Word of God says: Therefore if thou bring thy gift to the altar, and there rememberest that thy brother hath ought against thee; Leave there thy gift before the altar, and go thy way; first be reconciled to thy brother, and then come and offer thy gift. (Matthew 5:23-24). It is important for you to know that giving is a futile exercise until there is sanctity in the home. God is not in need; even if He were, no human being is qualified to meet His needs. We all depend on Him for sustenance. This is the reason why we must maintain peace and harmony in the home, so as to enjoy the blessings of God. You shall enjoy the blessings of God in your home in Jesus' name.
The Future of your Children is affected
Family disharmony greatly affects the future of the children in such homes. This is primarily because for a child, "an ounce of example is worth much more than a ton of preachment", says a wise man. Whenever you are quarrelling and fighting, your children are taking note of it. One day, they will ask you whether you are genuinely born-again. On the other hand, you must also realize that whatever your marriage looks like could be duplicated in their homes in the future. Children at the end of the day look like their parents. Would you want your children to be doing what you are doing now? That's food for thought!
Can you boldly ask your children to follow you as you follow God? Wouldn't they miss heaven if they were to follow your example? Don't let your lack of commitment to the success of your home become a hindrance to your children in the future.
However, if you don't want to experience disaster in marriage you have to be a child of God by surrendering to Christ. You surrender by confessing Jesus as your Saviour and Lord. If you are ready to be born again, please say this prayer of faith with me: Dear Lord Jesus, I come to You today as a sinner. I believe You died and rose on the third day for my sins. I accept You as my Lord and Saviour. Make me a child of God today. Thank You for accepting me into Your Kingdom in Jesus name, Amen.
Congratulations! If you prayed this simple prayer of faith with me, you are now born again and a child of God. He loves you and will never leave you. Read your Bible daily, obey God's Word and seek Christian fellowship (John 14:21). With this, you are guaranteed all-round rest and peace in Jesus' Name! Call or write to share your testimonies with me through contact@faithoyedepo.org, 07026385437 OR 08141320204.
For more insight, these books authored by me are available at the Dominion Bookstores in all Living Faith Churches and other leading Christian bookstores: Marriage Covenant, Making Marriage Work, Building and Success in Marriage (Co-Authored).
Pastor Faith Oyedepo is the wife of Bishop David Oyedepo, the founder of the Living Faith Church Worldwide a.k.a. Winners' Chapel, and Senior Pastor of Faith Tabernacle, Canaanland, Ota, Nigeria.