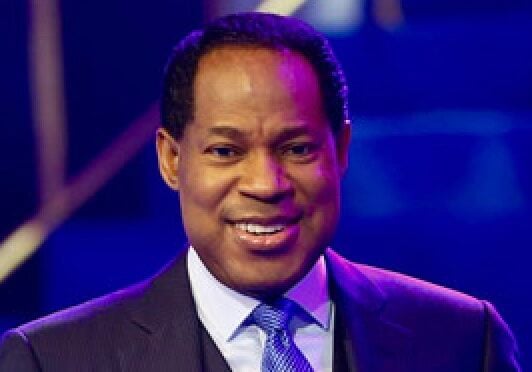 Rhapsody Of Realities 26 May 2023 By Pastor Chris Oyakhilome (Christ Embassy): Three Important Questions
Click HERE for Previous MESSAGES
TOPIC: Three Important Questions (Rhapsody of Realities 26 May 2023)
The thief cometh not, but for to steal, and to kill, and to destroy: I am come that they might have life, and that they might have it more abundantly (John 10:10).
Rhapsody Of Realities For Today MESSAGE:
There're three important questions in life: "What?" "How?" and "Why?" To know "what" is to begin to live; to know "how" is to begin to succeed; and to know "why" is to begin to reign; because that's when you're fulfilling purpose.
Whether you're asking these questions in your personal life, for your personal growth, business, job, finances, family, or ministry, these three questions will locate you. However, the most important of them is "Why?" It's the age-old question that mankind through all generations has grappled with.
Also Read: Rhapsody Of Realities 25 May 2023: A Training For Greater Responsibilities
Why were you born? Why are you here on this earth at this time? Why are you a teacher, a doctor, a farmer, a politician, a soldier, a singer, or a minister of the Gospel? Why do you do what you do? Your "Why" is your purpose, your reason for being.
Purpose is the reason for which something is done or created or for which something exists. It refers to intent, design, and the reason for a cause or action; and it also alludes to the relevance or usefulness of a thing.
So, have you discovered your purpose? Do you know why you're in this world? What are the intents, designs or reasons for the actions you take and the things you do? Why were you recreated in Christ? The Word of God gives clear answers and insights into your purpose in the earth.
For example, 1 Peter 2:9 AMPC says, "But you are a chosen race, a royal priesthood, a dedicated nation, [God's] own purchased, special people, that you may set forth the wonderful deeds and display the virtues and perfections of Him Who called you out of darkness into His marvelous light." You were created to bring God glory—to show forth His praise—to set forth His wonderful deeds and display His virtues and perfections in the earth. Thus, your life should be about living for Him, pleasing Him and fulfilling the purpose for which you were born again. Hallelujah!
PRAYER
Dear Father, I'm filled with the knowledge of your will in all wisdom and spiritual understanding, and your purpose for my life is established in my heart. My purpose is to please you in all things, doing the good works which you've prearranged ahead of time. I live to fulfil my destiny in Christ and bring you glory, in Jesus' Name. Amen.
FURTHER STUDY:
2 Timothy 1:8-9 (KJV); 8 Be not thou therefore ashamed of the testimony of our Lord, nor of me his prisoner: but be thou partaker of the afflictions of the gospel according to the power of God; 9 Who hath saved us, and called us with an holy calling, not according to our works, but according to his own purpose and grace, which was given us in Christ Jesus before the world began,
Acts 26:16-18 16 (KJV); But rise, and stand upon thy feet: for I have appeared unto thee for this purpose, to make thee a minister and a witness both of these things which thou hast seen, and of those things in the which I will appear unto thee; 17 Delivering thee from the people, and from the Gentiles, unto whom now I send thee, 18 To open their eyes, and to turn them from darkness to light, and from the power of Satan unto God, that they may receive forgiveness of sins, and inheritance among them which are sanctified by faith that is in me.
Ephesians 2:10 (AMPC); For we are God's [own] handiwork (His workmanship), recreated in Christ Jesus, [born anew] that we may do those good works which God predestined (planned beforehand) for us [taking paths which He prepared ahead of time], that we should walk in them [living the good life which He prearranged and made ready for us to live].
1-YEAR BIBLE READING PLAN:
John 12:20-50 & 2 Kings 18-19
2-YEAR BIBLE READING PLAN:
Mark 13:1-11 & Numbers 29
Also read: Open Heaven 26 May 2023 – The Gate of Mercy
Remember to share with all your friends and loved ones today. Thank you and God bless you richly
Rhapsody of Realities 2023 Devotional was written by Pastor Pastor Chris Oyakhilome (D.Sc., D.D.). President of Loveworld Inc. aka Christ Embassy Int'l.