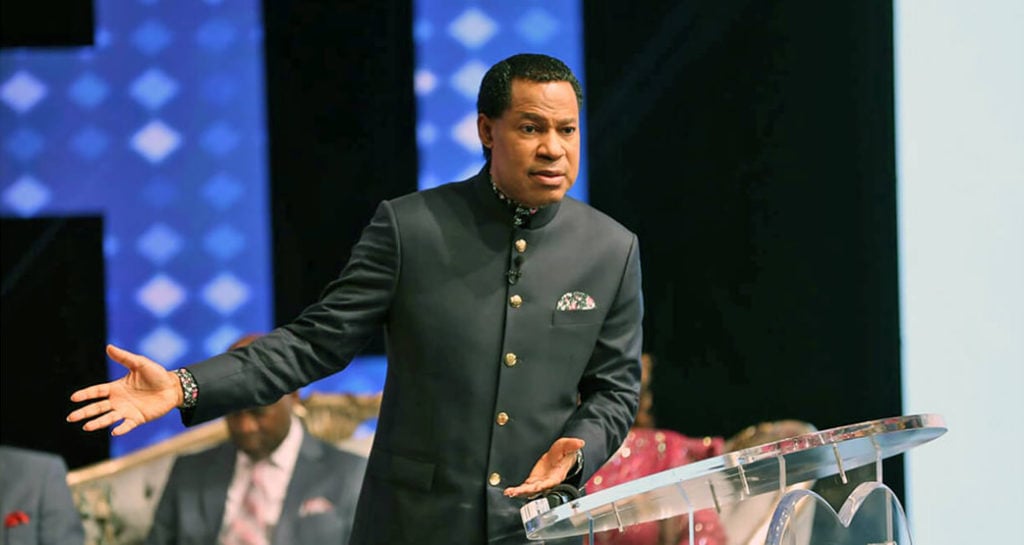 Rhapsody Of Realities 30 November 2022 By Pastor Chris Oyakhilome (Christ Embassy): The Sure Foundation
Click HERE for Previous MESSAGES
TOPIC: The Sure Foundation (Rhapsody of Realities 30 November 2022)
Therefore thus saith the Lord GOD, Behold, I lay in Zion for a foundation a stone, a tried stone, a precious corner stone, a sure foundation: he that believeth shall not make haste (Isaiah 28:16).
Rhapsody Of Realities For Today MESSAGE:
It matters the foundation upon which your life is built. The Bible says, "For other foundation can no man lay than that is laid, which is Jesus Christ" (1 Corinthians 3:11). Christ is the only sure foundation. He must be the foundation of your success. That way, when you face the adversities of life, you'll remain standing, because you're founded upon the Rock, Christ Jesus!
The Prophet Isaiah, in our opening verse, spoke prophetically about the "stone" that the Lord God would lay in Zion, and I want you to observe the way this "stone" is described. First, he refers to it as "a tried stone." Then he calls it "a precious cornerstone." Thirdly, he refers to it as "a sure foundation."
Also Read: Open Heaven 30 November 2022 – Dealing With Destiny Killers III
Being a "tried stone" means it's been tested and proven. As "a precious cornerstone," it means it's the most important stone for the stability of the building. As a "sure foundation," it means you can stake your life on it. That's who the Lord Jesus is; He's the only true foundation upon which you should build your life.
No wonder He said in Luke 6:47-49: "Whosoever cometh to me, and heareth my sayings, and doeth them, I will shew you to whom he is like: He is like a man which built an house, and digged deep, and laid the foundation on a rock: and when the flood arose, the stream beat vehemently upon that house, and could not shake it: for it was founded upon a rock. But he that heareth, and doeth not, is like a man that without a foundation built an house upon the earth; against which the stream did beat vehemently, and immediately it fell; and the ruin of that house was great."
Remember, the foundation is what makes the difference. Both houses in the illustration given by Jesus above were confronted by the same flood, but the one without foundations came to ruin. Let Christ, the Solid Rock, be the anchor of your life! Be a doer of God's Word, for that's how to build your life on the rock. That's what will keep you standing when all else fails. That's what will keep you in success and prosperity all your life.
CONFESSION
Dear Father, thank you for your Word, which is my sure and firm foundation; upon it, I rest secure and immovable, strengthened, rooted and grounded. Your Word is the rock that holds me, for it's dependable, reliable, and true. Thank you, Lord, for my triumphant life in and through the Word, in Jesus' Name. Amen.
FURTHER STUDY:
Acts 20:32 (KJV)
32 And now, brethren, I commend you to God, and to the word of his grace, which is able to build you up, and to give you an inheritance among all them which are sanctified.
Mark 13:31 (KJV)
31 Heaven and earth shall pass away: but my words shall not pass away.
1 Peter 2:5-6 (KJV)
5 Ye also, as lively stones, are built up a spiritual house, an holy priesthood, to offer up spiritual sacrifices, acceptable to God by Jesus Christ. 6 Wherefore also it is contained in the scripture, Behold, I lay in Sion a chief corner stone, elect, precious: and he that believeth on him shall not be confounded.
1-YEAR BIBLE READING PLAN
1 John 1-2:1-14 & Ezekiel 43-44
2-YEAR BIBLE READING PLAN
Revelation 4:1-11 & Hosea 13-14
Rhapsody of Realities 2022 Devotional was written by Pastor Pastor Chris Oyakhilome (D.Sc., D.D.). President of Loveworld Inc. aka Christ Embassy Int'l.