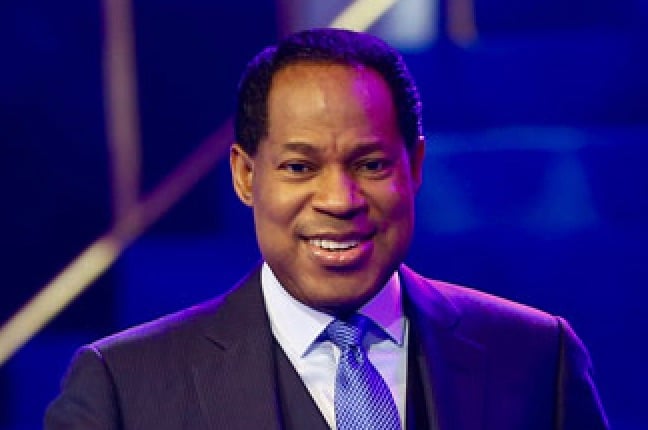 Rhapsody of Realities 6 August 2020 By Pastor Chris Oyakhilome (Christ Embassy) — Your Key To Endless Victories
Click HERE for Previous MESSAGES
Topic: Your Key To Endless Victories
Then he answered and spake unto me, saying, This is the word of the LORD unto Zerubbabel, saying, Not by might, nor by power, but by my spirit, saith the LORD of hosts (Zechariah 4:6).
In Ephesians 5:18-19, the Apostle Paul tells us, "And be not drunk with wine, wherein is excess; but be filled with the Spirit; Speaking to yourselves in psalms and hymns and spiritual songs, singing and making melody in your heart to the Lord." Then, as you study the book of Acts, you'll observe that the apostles ministered in the Name of Jesus, with the Word of God, and by the power of the Holy Spirit. That's why they had such extraordinary results. It's the same today. There're people who try so hard to succeed through their own might and natural wisdom, yet true success eludes them. This is because they function from the mind—the sense-realm—which is grossly limited.
Also Read: Open Heaven 6 August 2020 – How Hot Is Your Fire?
True success is by the Spirit. If you've been trying to succeed by your own power or ability, it's time to quit the struggle and rely on the strategies of the Spirit and His wisdom to guide you. 2 Corinthians 3:5 says, "Not that we are sufficient of ourselves to think anything as of ourselves; but our sufficiency is of God."
Our competence; the ability, wisdom and grace by which we function are of the Spirit. Trust in Him. How do you intend to grow your Church, cell group, or fellowship? How do you intend to multiply your finances or grow your business? It's got to be by the Spirit! He'll make you a wonder as you walk with Him and allow Him to guide you in your affairs. He'll unveil the realities of the Kingdom and the reality of the glory of God to you. He's the key to a life of endless victories and extraordinary success.
PRAYER:
Dear heavenly Father, thank you for the indwelling of the Holy Spirit in my life, who causes me to do and walk in your perfect will. I'm continually filled with the Spirit to be effective in the ministry of the Gospel, communicating your divine presence to my world and bringing in a great haul of souls to the Kingdom, in Jesus' Name. Amen.
FURTHER STUDY:
Proverbs 3:5-6; Trust in the Lord with all thine heart; and lean not unto thine own understanding.(6) In all thy ways acknowledge him, and he shall direct thy paths.
Philipians 2:13; For it is God which worketh in you both to will and to do of his good pleasure.
2 Corinthians 3:5 AMPC Not that we are fit (qualified and sufficient in ability) of ourselves to form personal judgments or to claim or count anything as coming from us, but our power and ability and sufficiency are from God.
1-YEAR BIBLE READING PLAN
Romans 9:1-29 & Psalms 74-77
2-YEAR BIBLE READING PLAN
Ephesians 6:10-20 & Isaiah 57
Rhapsody of Realities 6th August 2020 Devotional was written by Pastor Pastor Chris Oyakhilome (D.Sc., D.D.). President of Loveworld Inc. aka Christ Embassy Int'l.