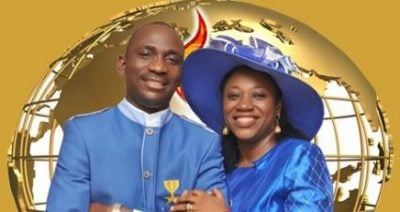 Dunamis' Seeds of Destiny 23 January 2021 Devotional by Pastor Paul Enenche – Three Levels Of Useful Information
Click HERE for Previous MESSAGES by Pastor Paul Enenche
Topic: Three Levels Of Useful Information
Knowing what you do and doing it excellently takes you to prominence in life.
SCRIPTURE: And this he said to prove him: for he himself knew what he would do. John 6:6
THOUGHT FOR THE DAY: Knowing what you do and doing it excellently takes you to prominence in life.
It is an established fact that information is vital to destiny fulfilment. Revelation is key to a life of excellence, prominence and eminence.
Also See: Open Heaven 23 January 2021 – Don't Give Up
Today, we shall be looking at three levels of information that are necessary for destiny fulfilment:
Information in your area of assignment, calling or vocation (1 Samuel 15:17-18).
When King Saul looked for someone who could play the instrument well, David was found. This possibly means that David knew how to play the instrument more than everyone else in Israel, and that took him to the palace. Knowing what you do and doing it excellently takes you to prominence in life.
Information regarding the secrets of success and excellence (Job 29:4).
You need information on what makes people succeed in life. You need to know what it takes to stand out in life and what it takes to take a lead in life.
For example, apart from being a medical doctor, you must also learn leadership and human management, (which is not taught many times to medical students on campus) in order to operate and manage a hospital successfully.
Failure to get information regarding the secrets of success and excellence many times is the reason why you see people who are very intelligent professionals but are not good leaders.
Information regarding the stories of those who excelled.
Those who succeed have success stories. The secrets of men are in their stories (Judges 7:17).
There are people who are already where you are struggling to reach. And it is very important to know how they got there.
Remember this: Knowing what you do and doing it excellently takes you to prominence in life.
ASSIGNMENTS:
Have the information of your assignment at your fingertips.
Determine to have information about success secrets.
Research on the biographies of outstandingly successful people.
PRAYER: Help me Lord with discipline to access information relevant to my destiny success Lord, in Jesus' Name.
FOR FURTHER UNDERSTANDING, GET THIS MESSAGE: THE PATHWAY OF EXCELLENCE (PART 4).
QUOTE: In today's world, no one will entrust anything serious to someone who has little or no knowledge of how to do it well. Culled from "21 UNCOMMON KEYS TO FINANCIAL OVERFLOW" by Dr. Paul Enenche.
DAILY READING: Leviticus 20-24.
AMAZING FACT: Lions are the second largest of the big cats, after tigers.
PROPHETIC DECLARATION/WORD: Discipline to access relevant information is released on you in Jesus' Name.
Today's devotional was written by Pastor Paul Enenche of the Dunamis International Gospel Centre (DIGC), headquartered at Abuja, Nigeria, with Pastor Paul and Becky Enenche, as the Senior Pastors. It is a power-packed arena where God's Presence, Principles and Power are at work for the salvation, healing and restoration of human destinies and dignities
Flatimes Notice Board: Until you are born again, God ever abiding presence will never be with you. You must be born again to enjoy continuous victory. Please say the displayed prayer below in faith:
Lord Jesus, come into my life. I accept You as my Lord and Personal Saviour. I believe in my heart You died and rose from the dead to save me. Thank You Lord for saving me, in Jesus name Amen.
If you just prayed the prayer of salvation online please send your testimonies and prayer request to info@dunamisgospel.org, +234-803-3144-509, 234-803-320-0320.