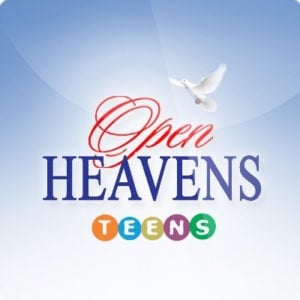 Topic: Profane Like Esau? [Teens Open Heavens 25, June 2018]
Memorise: Lest there be any fornicator, or profane person, as Esau, who for one morsel of meat sold his birthright. – Hebrews 12:16
Read: Hebrews 12:16-17 (KJV)
16 Lest there be any fornicator, or profane person, as Esau, who for one morsel of meat sold his birthright.
17 For ye know how that afterward, when he would have inherited the blessing, he was rejected: for he found no place of repentance, though he sought it carefully with tears.
Bible In One Year: Job 4-6, Acts 7:20-43
MESSAGE:
Esau was described as a profane person who despised or looked down on holy or sacred things. In his ignorance, he rated material things such as food of more value than spiritual things. He was blinded to the potentials that awaited him with a first born blessing. If only he realised that the nation of Israel would bear the name of his younger brother because of that thoughtless act, he would have preferred to starve.
Genesis also made this terrible mistake. He was spiritually blind, if his eyes were open, he would not have taken the gift that would transfer the sickness of Naaman on him and his generation. Are your priorities right? Are you focused on the right things? How important are the things of the Spirit to you? Ask God to open your eyes today.
Prayer Point: Lord Jesus, change my mindset regarding the material things that I have exalted above spiritual things.
If you missed yesterday devotional, please click to read "Teen Open Heavens Daily Devotional by Pastor Adeboye''
Hymn 1:
1. My faith looks up to Thee,
Thou Lamb of Calvary,
Saviour divine!
Now hear me while I pray,
Take all my guilt away,
Oh, let me from this day
Be wholly Thine!
2. May Thy rich grace impart
Strength to my fainting heart,
My zeal inspire!
As Thou hast died for me,
Oh, may my love to Thee
Pure, warm, and changeless be,
A living fire !
3. While life's dark maze I tread,
And griefs around me spread,
Be Thou my guide;
Bid darkness turn to day,
Wipe sorrow's tears away,
Nor let me ever stray
From Thee aside.
4. When ends life's transient dream,
When death's cold, sullen stream
Shall o'er me roll;
Blest Saviour, then in love,
Fear and distrust remove;
Oh, bear me safe above,
A ransomed soul!
Daily Devotional for Teen's guide was written by Pastor E.A. Adeboye, the General Overseer of the Redeemed Christian Church of God, one of the largest evangelical church in the world and also the President of Christ the Redeemer's Ministries.