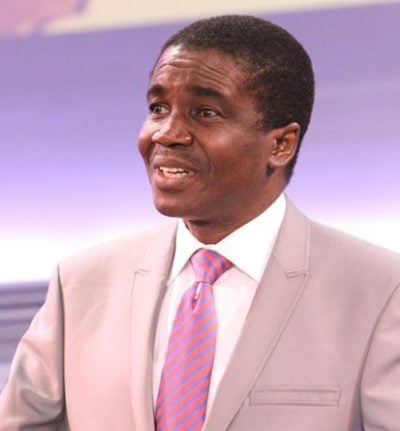 The Superiority Of Divine Direction By Bishop David Abioye
Click HERE for Previous MESSAGES by Bishop David Oyedepo
"Thus saith the LORD, thy Redeemer, the Holy One of Israel; I am the LORD thy God which teacheth thee to profit, which leadeth thee by the way that thou shouldest go" (Isaiah 48:17).
Divine guidance is a covenant; God is committed to guiding the believer, but one thing that continually contests for a place in man's heart as an alternative to divine direction is expertise. That has to do with knowledge, skill and competence. A man who banks on his expertise would say, "I have sufficient knowledge, I have good understanding of this issue, I am a man of myself, I am competent."
In this Kingdom, competence is not a guarantee for success in life. Apostle Paul said in I Corinthians1:27, "…God hath chosen the foolish things of the world to confound the wise; and God hath chosen the weak things of the world to confound the things which are mighty." There are many people who are super-qualified in terms of degrees and papers; they have the facts yet they are struggling in life because they lack direction. There are others who don't have as much qualifications yet they are doing exploits, all doors open to them, because they are directed by God. Many people disqualify themselves from getting God's best in life by relying on their skills and knowledge.
Please understand that what obtains in the world does not obtain in the kingdom of God. The fact that you can speak good grammar for instance, doesn't make you a preacher.
Flatimes Notice Board: Until you are born again, God ever abiding presence will never be with you. You must be born again to enjoy continuous victory. Please say the displayed prayer below in faith:
Lord Jesus, come into my life. I accept You as my Lord and Personal Saviour. I believe in my heart You died and rose from the dead to save me. Thank You Lord for saving me, in Jesus name Amen.
If you just prayed the prayer of salvation online please send your testimonies and prayer request to bishopdoabioye@gmail.com, (234) 8035053563, 8036058362, 7069671901
Bishop David O. Abioye is a Pastor of long standing experience under the ministry of his life-time mentor, Bishop David Oyedepo who is the President of the Living Faith Church, worldwide (aka Winners Family).
Bishop David Abioye is presently the Senior Pastor of Living Faith Church, Goshen City, Km 26 Abuja-Keffi Road – Nigeria, with over 30,000 worshippers.