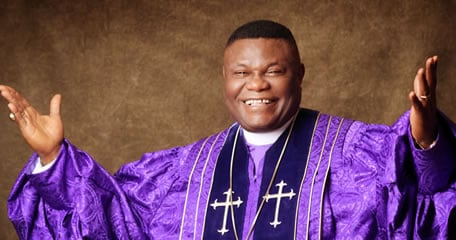 Topic: Take Your Seat [TREM Devotional 10 December 2020]
Click HERE for Previous MESSAGES by Bishop Mike Okonkwo
"But God, who is rich in mercy, for his great love wherewith he loved us, even when we were dead in sins, hath quickened us together with Christ, (by grace ye are saved;) And hath raised us up together and made us sit together in heavenly places in Christ Jesus". Ephesians 2:4-6 (KJV)
God has made us alive together with Christ. He has quickened us together. He has made us alive with Christ. He has made us sit together. Don't mix those words together. The seating position is a position of authority. It is saying I know who I am. I know my position. I know my rights. I know my privilege. I know what I can do. I know what I have. The seating position is a position of 'I already know how it will turn out'. It's going to turn out for my good. I already know what the end will be. So, you are bold to challenge the devil when he fires his best shot, you know, and you are fully convinced that victory is already yours.
I have come to tell you this today to take your seat and rebuke the devil. Take your seat and silence the voice of the enemy. Take your seat and shut the voice of the adversary. Take your bread and sit. Capture your prosperity and take your seat and be fruitful. Take your seat and shut the mouth of the nay Sayers.
You are not destined for low places. You are seated in heavenly places with Christ. There is no more defeat for you. No more failures. Your business must explode. You are meant for double promotion. It must happen! There are no more delays. No more postponement and no more intercepting of your miracles. The price has been paid and you cannot be denied. Take your seat. Declare that I am seated with Christ in heavenly places.
Don't just say it once and walk away, say it until it sinks deep into your spirit. You will have what you say.
Further Reading: Ephesians 2:1-10
Daily Bible Reading: Morning- Hosea 1-4; Evening- Revelation 1
Flatimes' Notice Board: Until you are born again, God ever abiding presence will never be with you. You must be born again to enjoy continuous victory. Please say the displayed prayer below in faith:
Lord Jesus, come into my life. I accept You as my Lord and Personal Saviour. I believe in my heart You died and rose from the dead to save me. Thank You Lord for saving me, in Jesus name Amen.
If you just prayed the prayer of salvation online please send your testimonies and prayer request to trem@trem.org, Phone: +234 1 773 8584