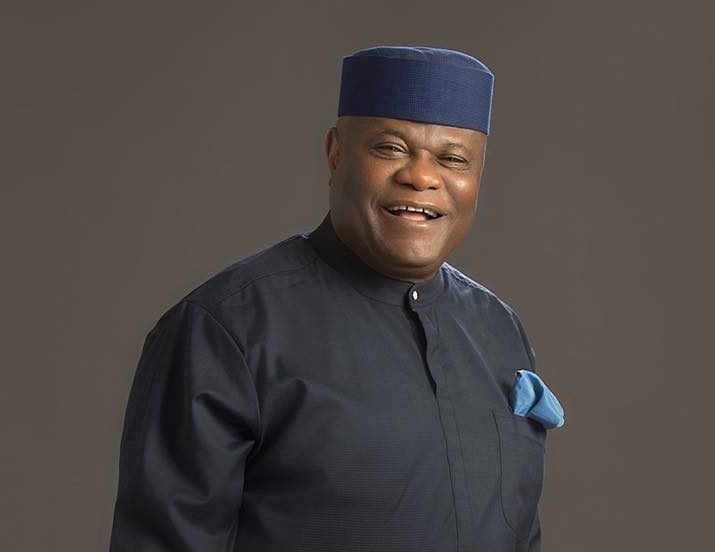 Wisdom For The Day Devotional 17 April 2022 By Bishop Mike Okonkwo – Our Debt Is Canceled Forever
Click HERE for Previous MESSAGES by Bishop Mike Okonkwo
TOPIC: Our Debt Is Canceled Forever (TREM Devotional 17 April 2022)
"Having canceled the charge of our legal indebtedness, which stood against us and condemned us; He has taken it away, nailing it to the cross. And having disarmed the powers and authorities, He made a public spectacle of them, triumphing over them by the cross." Colossians 2:14-15 (NIV)
Wisdom For The Day MESSAGE:
Beloved, even as we celebrate Easter on this resurrection morning, I believe it is vitally important that we have an understanding of what Christ did, and what the victory He wrought on our behalf means to us. This is very vital so that we do not miss out on the significance of His resurrection. Easter is not a religious exercise, but Jesus' victory over death, grave, and whatever hell has to offer. From our text this morning, Apostle Paul writing to the church in Colosse, figuratively describes what Christ's death accomplished for the believer.
Also Read: TREM Devotional 16 April 2022 – Give Thanks
Look at verse 14; "having CANCELED the charge of our LEGAL INDEBTEDNESS", now what does that mean? The word "canceled", translated from the original Greek language, also means to wipe out or wash. Metaphorically, this connotes a removal or obliteration of whatever used to be. By "our legal indebtedness", this agrees with the scripture, as stated in Romans 3:23 (KJV), "For all have sinned and come short of the glory of God". Every single one of us, before receiving redemption through Christ, we were all legal slaves and captives of sin. We had the overbearing weight of sin and eternal condemnation hanging over our heads, which empowered the devil to table accusations against us before the Father.
But see what Apostle Paul is saying in light of these brief explanations that have been made; Christ through His death has utterly destroyed everything that gave the enemy a legal hold over your life. Child of God, by the reason of the price that He paid on the cross of Calvary, the enemy can no longer bring any accusation whatsoever against you before God. In fact, he has no case against you, and so you have been discharged, acquitted, the case is closed, and there's no appeal! That tells you that you have total victory, hallelujah!
Bible Reference:
Ephesians 2:4-9, Colossians 2:9-15
Daily Bible Reading:
Morning – 2 Samuel 1-2
Evening – Luke 14:1-24
DAILY CONFESSIONS: APRIL 17TH – APRIL 23RD
The Lord God is my Sun and Shield, He gives me grace and glory, no good thing will He withhold from me, because I walk uprightly. I am blessed because I trust in the Lord. I am of God and I have overcome the devil for greater is He that is in me than he that is in the world (Ps. 11-12, 1 John 4:4).
The Lord is my portion and my inheritance. The lines are fallen unto me in pleasant places yea I have a goodly heritage. The Lord girds me with strength and makes my way perfect (Psalm 16:5-6, Psalm 18:32).
Every day and in every way I am getting better: spiritually, physically, financially, mentally, morally, and in all my endeavor.
I am called for a purpose. I will fulfill this purpose and I will arrive at God's ordained destiny for my life. Nothing will cut me short. I will make a formidable impact in my world for the Kingdom.
Flatimes' Notice Board: Until you are born again, God ever abiding presence will never be with you. You must be born again to enjoy continuous victory. Please say the displayed prayer below in faith: Lord Jesus, come into my life. I accept You as my Lord and Personal Saviour. I believe in my heart You died and rose from the dead to save me. Thank You Lord for saving me, in Jesus' name Amen.
If you just prayed the prayer of salvation online please send your testimonies and prayer request to trem@trem.org, Phone: +234 1 773 8584