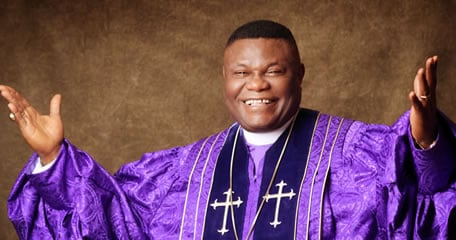 Wisdom For The Day Devotional 22 March 2023 By Bishop Mike Okonkwo: Be Ready
Click HERE for Previous MESSAGES by Bishop Mike Okonkwo
TOPIC: Be Ready (TREM Devotional 23 March 2023)
"And the foolish said unto the wise, Give us of your oil; for our lamps are gone out. But the wise answered, saying, Not so; lest there be not enough for us and you: but go ye rather to them that sell, and buy for yourselves." Matthew 25:8-9 (KJV)
Wisdom For The Day MESSAGE:
Opportunity will never tell you the exact time it will knock at your door. Opportunities have a way of showing up suddenly. When your time comes will you be ready? That is the question. When your defining moment comes, will you be ready to receive it? How ready are you for the things you are praying for?
Prophet Elisha spoke prophetically in respect of a turnaround miracle that will take place in Samaria, and the king's chief protocol officer disdained him. "Then a Lord on whose hand the king leaned answered the man of God, and said, Behold, if the LORD would make windows in heaven, might this thing be? And he said, Behold, thou shalt see it with thine eyes, but shalt not eat thereof." (2 Kings 7:2 KJV).
Then what happened? No preparation! And he died! Don't be foolish! When the bridegroom came at a time they didn't expect, the foolish virgins who were unprepared went to the wise and said please give us your oil. You know at times, these foolish people have an entitlement mentality. "I must have it" As if anyone owes you anything. No one owes you! The foolish ones would always think that one brother or sister is their problem. Check yourself, you are your own problem. No one is your problem. That sister is not the reason you don't have oil.
No one has robbed you! You are the one who robbed yourself! You all have the same opportunity! I love what the wise virgins answered: "But the wise answered, saying, Not so; lest there be not enough for us and you: but go ye rather to them that sell, and buy for yourselves." (Matthew 25:9 KJV). Be like the wise! You should not be foolish. Don't allow sentiments to stop you from doing the right thing.
FURTHER READING:
Matt. 25:6-13
DAILY BIBLE READING:
Morning – Joshua 10-12
Evening – Luke 1:39-56
Wisdom For The Day Devotional was Written by Dr. Mike Okonkwo; Is the Presiding Bishop of The Redeemed Evangelical Mission (TREM); a versatile man of God with over 30 years of dedicated service unto the Lord.
Flatimes' Notice Board: Until you are born again, God ever abiding presence will never be with you. You must be born again to enjoy continuous victory. Please say the displayed prayer below in faith: Lord Jesus, come into my life. I accept You as my Lord and Personal Saviour. I believe in my heart You died and rose from the dead to save me. Thank You Lord for saving me, in Jesus' name Amen.
If you just prayed the prayer of salvation online please send your testimonies and prayer request to trem@trem.org, Phone: +234 1 773 8584