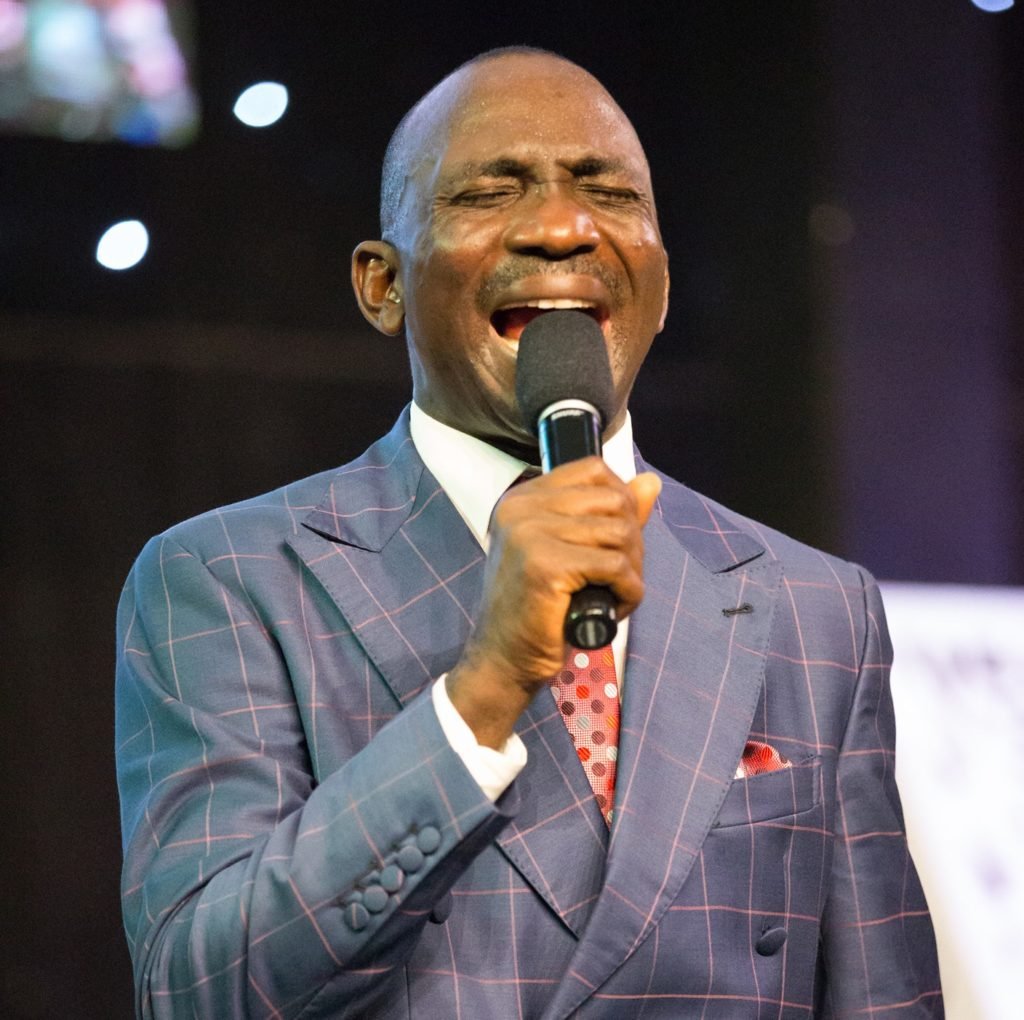 The Value Or Profit Of Faith By Pastor Paul Enenche
Click HERE for Previous MESSAGES by Pastor Paul Enenche
DUNAMIS INTERNATIONAL GOSPEL CENTRE (DIGC)
POWER COMMUNION SERVICE/21-DAY RELEASE, RECOVERY AND REPLICATION FAST – DAY 10 – WEDNESDAY, 13TH JANUARY, 2021
ANCHOR SCRIPTURE(S): HEBREWS 4:2
MESSAGE TOPIC: THE VALUE OR PROFIT OF FAITH
MINISTER: PASTOR PAUL ENENCHE
SERVICE OBJECTIVES: Understanding the value or profit of faith
Scripture makes it clear that faith is valuable; the Word will profit if it is mixed with faith
Faith profits, it adds value to life; it enhances value (Jam. 2:14)
Life can be lacking in profit where faith is absent
WHAT VALUE OR PROFIT DOES FAITH BRING?
Faith enhances the quality and durability of life (Hab. 2:4; Rom. 1:17; John 11:21-22)
Faith makes life worth living
Faith makes life colourful, beautiful and wonderful
If your life is lacking colour, worth, value and beauty you need to shift it from that realm by the operation of faith
Faith is the platform for victory and triumph in life (1John 5:4; Heb. 11:32-34)
Faith brings victory in the face of life's challenges and brings triumph in the face of life's trials
People of faith are strangers to defeat; you may be confronted but you are not permitted to be defeated
Faith is the way of exploits (Heb. 11:32-34)
3a. Exploits are earth-shaking, earth-quaking results
3b. Exploits are trailblazing results
3c. Exploits are attention-commanding results
3d. Exploits are generation-impacting results
3e. Exploits are generational landmarks and footprints
Exploits are things that people say can't be done that are done
Faith grants access to Divine authority and possibilities (Mark 9:23; 10:27; Dan. 2:46)
Whatever is possible with God is possible by faith (Mark 9:23; 10:27)
God connects 'him that believeth' to whatever is possible with Him
The absence of faith makes life ordinary and mundane
Faith sustains the joy and excitement of living (1Pet. 1:8; Phil. 1:25; Heb. 12:2)
Every time joy is lacking, it is either there is a doubt, a fear, an unbelief, a discouragement or there is a lie of the devil
Faith is not the doctrine of a church, faith is an asset of life and destiny
Faith-filled people are joyful people
Faith grants access to glory (John 11:40; Rom. 5:2)
Faith links us to glory; when you are in faith, you step into the glory realm effortlessly
Glory is the shame-excluding realm
Faith is doorway to the Blessing (Gal. 3:9; Heb. 11:20; 6:12)
Supernatural supplies answers to the instrument of faith
There is something to inherit by faith (Heb. 6:12)
The Word of God is workable! Many people have delayed their lives and destinies because of trying to negotiate with God, wanting God to make them without doing what makes God make people!
Faith is key to Light (Mark 10:52; Luke 18:42)
Light means sight, insight and revelation
Faith gives you access to frequencies of revelations and insight
WHAT DO YOU DO TO SEE THE RESULTS OF FAITH?
Grow your faith (2Thess. 1:3)
Faith grows therefore faith must be made to grow
Every tree must grow for the fruit to show
You grow faith by feeding it with insight, nurture it and water it with the Holy Ghost, let it hear the Word then step into manifestation!
Develop your profession of faith (Heb. 10:23)
Become more skilful in the faith
Every confrontation is an examination in faith
Two things develop faith skill:
i. Training
ii. Exercise
Faith is in levels:
No faith will produce no results
Little faith will produce little results
Great faith will produce great results
Whatever God has allowed to confront you is never allowed to collapse you; whatever is confronting you is what you have the grace to conquer!
PRAYERS

Father, thank You for Your Word to me tonight, I appreciate Your Word to me Lord. Thank You Lord because I know that I will never remain the same, in Jesus' Name.

Father, I receive the grace to build, grow and develop my faith for quality life and durable life. I receive that grace now, in Jesus' name.

Father, I receive the grace to build my faith to collapse and dissolve every conflict and battle around my life; Father, I receive the grace to build my faith to walk in the realm of Divine authority and possibilities in this season, oh Lord, in Jesus' name.

Father, I receive the grace to build my faith and step into the glory realm and the realm of joy and fulfilment and remain there; I receive that grace, oh Lord, in Jesus' name.

Father, grace to function in faith to access the Blessing and access supernatural supplies I connect that grace; I connect with faith for unusual releases and unusual supplies now, in Jesus' Name!

Father, I receive the grace to walk in the realm of faith that connects me to light; I receive that grace now, in Jesus' Name!

Thank You Lord for answered prayers. To You be all the glory Lord, in Jesus' Name.
COMMUNION FOCUS (GALATIANS 2:20):
Impartation of the faith of the Son of God
PROPHETIC DECLARATIONS:
Everyone who is tired of life, today, God is turning around that life; I see beauty, colour and value!
I don't know the current battle around you or what the devil has thrown at you, I am here to announce to you, that battle is over!
Your life shall not end irrelevant!
You shall not waste your destiny on the face of the earth
Before this year ends, those who look at you as ordinary will see what they have never seen before by the operation of the life of faith
By the agency of faith this year, anywhere your supplies are tied, they are released!
Those who used to mock you will soon be feeding from you!
There are people here, before Jesus comes, 5,000 – 10,000 will be feeding from your table!
Before this year is over, Jehovah God will shock you! Where you will find yourself will amaze you!
What they have not seen from your family and from where you have come from, that is what God will do with your life!
Everything that my Father in Heaven has not planted in your life, I declare them flushed out now!
Every testimony heard tonight shall be reproduced in the lives of the people!
Every enemy conspiracy is frustrated!
That sudden attack on your health is arrested!
Flatimes Notice Board: Until you are born again, God ever abiding presence will never be with you. You must be born again to enjoy continuous victory. Please say the displayed prayer below in faith:
Lord Jesus, come into my life. I accept You as my Lord and Personal Saviour. I believe in my heart You died and rose from the dead to save me. Thank You Lord for saving me, in Jesus name Amen.
If you just prayed the prayer of salvation online please send your testimonies and prayer request to info@dunamisgospel.org, +234-803-3144-509, 234-803-320-0320.