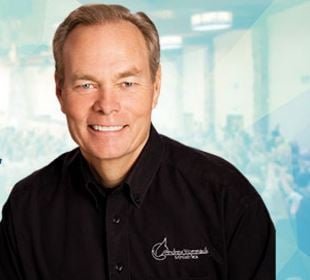 Andrew Wommack Devotional 24 November 2023 – Choose To Love
Click HERE for Previous Devotional
Topic: Choose To Love
John 18:23 'Jesus answered him, If I have spoken evil, bear witness of the evil: but if well, why smitest thou me?'
God's kind of love is not self-serving or self-seeking. Agape love will cause a person to lay down his life for another (Jn. 15:13), because he has literally forgotten himself. Many times when heros are asked why they put themselves in jeopardy to save someone else, they reply that they didn't even think about themselves. All they thought of was the danger to the other person. That's God's kind of love.
God's type of love involves emotions many times, but it is not an emotion. It is an act of the will. We can choose to love even when we don't feel like it and we can always conduct ourselves in a godly manner, when we feel God's kind of love. God's kind of love is a choice.
God's kind of love is also the antidote to selfishness and pride. We cannot conquer self by focusing on self. The only way to win over self is to fall in love with God more than with ourself. It is in discovering God's love that we lose self love.
Jesus didn't feel some emotional sensation when He chose to die for us, but that was the greatest demonstration of God's kind of love that the world has ever seen. He made a choice in spite of His emotions. Because He was consumed with God's love, He acted properly, even when His emotions didn't agree.
Jesus is the ultimate example of God's kind of love.
This message was written by The Association of Related Ministries International (ARMI) is an extension of Andrew Wommack Ministries (AWM). ARMI is a unique partnership committed to providing resources to help like-minded ministers succeed in a spirit of excellence and to draw from the experience and expertise of both the AWM and Charis Bible College staff. (www.awmi.net).
Flatimes Notice Board: Until you are born again, God ever abiding presence will never be with you. You must be born again to enjoy continuous victory. Please say the displayed prayer below in faith:
Lord Jesus, come into my life. I accept You as my Lord and Personal Saviour. I believe in my heart You died and rose from the dead to save me. Thank You Lord for saving me, in Jesus name Amen.
If you just prayed the prayer of salvation online please send your testimonies and prayer request to info@awmi.net, 1-719-635-1111.