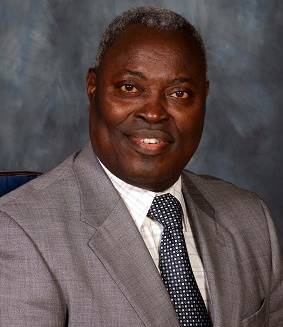 Topic: Specified Boundaries [DCLM Daily Manna 7 April 2019 Daily Devotional by Pastor William Folorunso Kumuyi]
View Previous MESSAGES by Pastor Kumuyi
Text: Joshua 15:1-12 (KJV)
Key Verse: "And the west border was to the great sea, and the coast thereof. This is the coast of the children of Judah round about according to their families" (Joshua 15:12).
MESSAGE:
According to the Oxford dictionary, boundary is a real or imagined line that marks the limit or edges of something and separates it from other things or places; a dividing line. A careful study of today's text reveals that the description of the boundaries for the division of the Promised Land was very specific and clear. This is an indication that God was giving each tribe exactly what it needed and the portion it had capability to conquer and possess. They were to, without excuse, drive out the enemies of God and inhabit their varioius portions as the Lord had given them.
The tribe of Judah was apportioned the southern part of Canaan. Judah's lot had various borders in it like the other tribes and was shared according to their families. This implies that the larger portion given to each tribe was subdivided to each family and household within the tribe according to their numbers.
The world, like Canaan and other surrounding nations, was in darkness and was condemned for judgment, but God made provision for the salvation of the world by giving His only begotten Son, Jesus Christ, as the sacrificial Lamb. He has therefore sent us (believers) into the whole world like Israel to Canaan to possess it for Him, although not by driving out the inhabitants but by being His witnesses through the preaching of the good news of God's love (Mark 16:15). Where you are now, including your home, work and business places, is your boundary in God's plan for the evangelisation of the world.
Therefore, like Paul the apostle, we must do all in our power through effectual praying, result-oriented fasting coupled with aggressive and tenacious witnessing so that we can, by all means, save souls among those within our boundaries.
Thought For The Day: Prayerfully persuade those within your boundary so they do not perish.
The Bible In One Year: John 19-21
DCLM Daily Manna was written by Pastor William Folorunso Kumuyi; is the founder and General Superintendent of the Deeper Life Bible Church situated at KM 42 on the busy Lagos-Ibadan Expressway, Nigeria.
Flatimes' Notice Board: Until you are born again, God ever abiding presence will never be with you. You must be born again to enjoy continuous victory. Please say the displayed prayer below in faith:
Lord Jesus, come into my life. I accept You as my Lord and Personal Saviour. I believe in my heart You died and rose from the dead to save me. Thank You Lord for saving me, in Jesus name Amen.
If you just prayed the prayer of salvation online please send your testimonies and prayer request to contact@faithoyedepo.org, 07026385437 OR 08141320204.