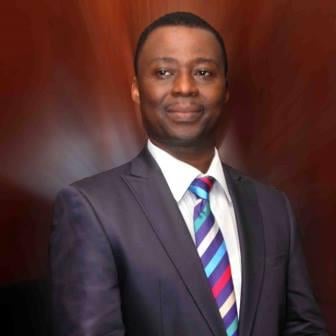 MFM Mountain Top Life Daily Devotional 5 April 2019 By Dr. D.K Olukoya – Unwavering Faith (Trust and Obey)
TOPIC: Unwavering Faith (Trust and Obey) (Mountain Of Fire and Miracle Ministries, MFM Daily Devotional 5 April 2019)
BIBLE IN ONE YEAR: 1 Samuel 1-3; Luke 8:26-56
FIRE SCRIPTURE: Genesis 22:1-9
MEMORY VERSE: "Can a woman forget her sucking child, that she should not have compassion on the son of her womb? yea, they may forget, yet will I not forget thee." – Isaiah 49:15
The MESSAGE:
The greatest challenge we often face is trusting God for who He is and that whatsoever He has promised, He will surely bring to pass. God had promised Abraham in Genesis 17:19 that Sarah shall bear a son, Isaac with whom He will establish His everlasting covenant, and with his descendants after him. This promise forecloses any threat of premature death upon Isaac. God is certainly not in the business of deception since He can never be under any form of corruption to impress any man.
If indeed Abraham fully trusted God for His promise and the covenant, He would have no problem whatsoever in obeying His instruction to offer Isaac as a sacrifice unto Him. Abraham's action was not a gamble nor reluctant obedience. He did not consult with flesh and blood neither did he question God concerning the earlier promise and covenant. He simply obeyed because he trusted God that He can never be wrong in His decisions. He left God to figure out how He would bring His promises to pass while he went ahead to carry out the latest instruction in his relationship with God.
Abraham did not know God's intentions concerning the instruction neither did he realise he was under a serious test of his faith and commitment to God. He trusted God for the birth of Isaac but now he had to trust God for sparing Isaac's life if the covenant would remain. It is one thing to claim to trust God's word when waiting for something; it is quite another thing to trust and obey His word after it is received. This was a test of how much Abraham would obey God's word. Would he cling to the boy now that he had him, or would he still obey and return him to the Lord? In other words, how far would Abraham go in obedience? Did he really believe that God would still keep His word and raise the seed of promise?
Abraham's statement in Genesis 22:5 expressed unwavering faith, He told his servants "… I and the lad will go yonder and worship, and come again to you." Also in response to Isaac's question: Where is the lamb? Abraham again revealed his faith: God Himself will provide. All Abraham knew was that God planned the future around Isaac and now that God wanted him to sacrifice Isaac, even though he could not reconcile the two, He would obey anyway. That is unwavering faith.
God's intervention was so instantaneous. It shows that He never intended Abraham to go through with the sacrifice but that it was indeed a test. The Angel of the LORD stopped Abraham just as he took in his hand the knife to slay Isaac! Now God knew that Abraham would hold nothing back and that he did in fact fear God. To fear God means to reverence Him as sovereign, trust Him implicitly, and obey Him without question. A true worshipper of God holds nothing back from God but obediently gives Him what He asks, trusting that He will provide. Even when there seems to be no logic in God's instructions, just trust and obey for God shall surely prove Himself in all situations, in Jesus' name.
MOTIVATIONAL QUOTE:
FAITH IS UNQUESTIONING BELIEF.
PROPHETIC WORD:
The Lord will give you pleasant surprises.
PRAYER POINTS:
MORNING
I shall not disappoint God, in the name of Jesus.
Voices of the flesh hindering my unquestionable obedience to God's word, be silenced forever, in the name of Jesus.
My Father, please do not test me beyond the capacity of my faith and Your grace upon my life, in the name of Jesus.
EVENING
My flesh, I put you in total subjection to the Holy Spirit, in the name of Jesus.
My spirit man, be connected to the voice of the Holy Spirit, in the name of Jesus.
O Lord, show me what You want me to do for You, in the name of Jesus.
Unbelief, depart from me by fire, in the name of Jesus.
MOUNTAIN TOP LIFE is a daily devotional by Dr. D.K Olukoya (General Overseer, Mountain of Fire and Miracle Ministries, Worldwide)
Flatimes Notice Board: Until you are born again, God ever abiding presence will never be with you. You must be born again to enjoy continuous victory. Please say the displayed prayer below in faith:
Lord Jesus, come into my life. I accept You as my Lord and Personal Saviour. I believe in my heart You died and rose from the dead to save me. Thank You Lord for saving me, in Jesus name Amen.
If you just prayed the prayer of salvation online please send your testimonies and prayer request to contact@faithoyedepo.org, 07026385437 OR 08141320204.