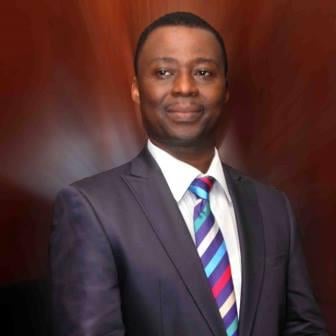 Mountain Top Life Daily Devotional 27 January 2022 By Dr. D.K Olukoya – Dangers Of Failed Parenting (II)
Click HERE for Previous MESSAGES by Dr. D.K. Olukoya
TOPIC: Dangers Of Failed Parenting (II) (Mountain Of Fire and Miracle Ministries, MFM Devotional 27 January 2022)
BIBLE IN ONE YEAR: Exodus 16–18; Matthew 18:1–20
FIRE SCRIPTURE: 1 Samuel 2:22-36 (KJV)
22 Now Eli was very old, and heard all that his sons did unto all Israel; and how they lay with the women that assembled at the door of the tabernacle of the congregation.
23 And he said unto them, Why do ye such things? for I hear of your evil dealings by all this people.
24 Nay, my sons; for it is no good report that I hear: ye make the Lord's people to transgress.
25 If one man sin against another, the judge shall judge him: but if a man sin against the Lord, who shall intreat for him? Notwithstanding they hearkened not unto the voice of their father, because the Lord would slay them.
26 And the child Samuel grew on, and was in favour both with the Lord, and also with men.
27 And there came a man of God unto Eli, and said unto him, Thus saith the Lord, Did I plainly appear unto the house of thy father, when they were in Egypt in Pharaoh's house?
28 And did I choose him out of all the tribes of Israel to be my priest, to offer upon mine altar, to burn incense, to wear an ephod before me? and did I give unto the house of thy father all the offerings made by fire of the children of Israel?
29 Wherefore kick ye at my sacrifice and at mine offering, which I have commanded in my habitation; and honourest thy sons above me, to make yourselves fat with the chiefest of all the offerings of Israel my people?
30 Wherefore the Lord God of Israel saith, I said indeed that thy house, and the house of thy father, should walk before me for ever: but now the Lord saith, Be it far from me; for them that honour me I will honour, and they that despise me shall be lightly esteemed.
31 Behold, the days come, that I will cut off thine arm, and the arm of thy father's house, that there shall not be an old man in thine house.
32 And thou shalt see an enemy in my habitation, in all the wealth which God shall give Israel: and there shall not be an old man in thine house for ever.
33 And the man of thine, whom I shall not cut off from mine altar, shall be to consume thine eyes, and to grieve thine heart: and all the increase of thine house shall die in the flower of their age.
34 And this shall be a sign unto thee, that shall come upon thy two sons, on Hophni and Phinehas; in one day they shall die both of them.
35 And I will raise me up a faithful priest, that shall do according to that which is in mine heart and in my mind: and I will build him a sure house; and he shall walk before mine anointed for ever.
36 And it shall come to pass, that every one that is left in thine house shall come and crouch to him for a piece of silver and a morsel of bread, and shall say, Put me, I pray thee, into one of the priests' offices, that I may eat a piece of bread.
MEMORY VERSE: " The rod and reproof give wisdom: but a child left to himself bringeth his mother to shame." – Proverbs 29:15
MOTIVATIONAL QUOTE:
Be careful how you live; you may be the Bible people ever read
PRAISE & WORSHIP
Take praise and worship songs as led by the Holy Spirit.
PROPHETIC WORD FOR TODAY:
I decree that the Almighty God will make you a good example and positive influence for your children and ward, in the Name of Jesus.
Mountain Top Life MESSAGE:
Lack of proper parental monitoring and guidance is responsible for the havoc the enemy is doing to children nowadays. Many parents are just not available; they are busy with other issues of life while their children are left at the mercy of wolves that devour without remnants. By the time the dastardly deeds of the enemy are done, more often than not, parents run helter-skelter to do damage control or seek lasting solution, unfortunately it has often become too late.
Also Read: Open Heaven 27 January 2022 – The Source Of Living Water
As a result of failed parenting, many untrained and ill-mannered youths have turned to vices and crimes. Such undesirable elements have negatively rewritten the history of their families and tarnished the good image their grandparents and parents worked so hard to build.
Failed parenting causes poor growth and development in children physically, mentally and spiritually. The consequences of negative developmental issues are carried over into future years, if left unchecked.
Most of the cases of mass failure in examination, truancy, cultism, are traceable to parents' poor nurturing and neglect of their duties in the lives of their children: failure to spend quality time with their children, teach and share helpful tips on how to live a godly life, rebuke, correct and discipline when necessary, encourage and support when needed.
On the other hand, some parents always make negative comparison between their children and other children, criticise them without setting good examples.
One of the best ways to teach a child anything is by doing it yourself. Leading by example goes a long way to teach and reinforce the needed virtues in the lives of these younger humans. Your child will see what you do and copy it.
Dear parent, never underestimate the influence you have on these young ones. That is why your life should communicate and teach them positive values.
Beloved parent, avoid overpampering your child, else he becomes hardened and repellent to corrections. Rather, be there to help him where necessary, but give him room to grow, mature and be independent gradually. Show him love and teach him to love God and others.
My prayer for you is that you will not fail in your parenting responsibilities and none of your children will become a black sheep, in the Name of Jesus.
PRAYER POINTS:
MORNING
I shall not fail God in the area of parenting, in the Name of Jesus.
I shall not miss heaven due to bad parenting, in the Name of Jesus.
Dear Holy Spirit, come and take absolute control in this assignment of parenting You have given me, in the Name of Jesus.
EVENING
O Lord, restore my children from the grip of bad parenting, in the Name of Jesus.
My children shall not be misfired arrows in my hands, in the Name of Jesus.
My children shall not be menace to the society, in the Name of Jesus.
Every character failure in me, reproducing in my children, die by fire, in the Name of Jesus.
MOUNTAIN TOP LIFE is a daily devotional by Dr. D.K Olukoya (General Overseer, Mountain of Fire and Miracle Ministries, Worldwide)
QUENCHING THE RAGE
These prayers are to be prayed between 12:00 am and 12:15 am.
DAY 21: Thursday, January 27, 2022
Confessions: Psalm 2:1-12
Aggressive Praise Worship
PRAYER POINTS
You root of impossibilities, be uprooted from this church, in the Name of Jesus.
Presence of the Living God, overshadow the Mountain of Fire and Miracle Ministries worldwide afresh, in the Name of Jesus.
Father, let there be terror upon every enemy of this church, in the Name of Jesus.
We destroy the power source of dark powers assigned against Mountain of Fire and Miracle Ministries, in the Name of Jesus.
O Lord, reveal Your mightiness over the battle of my life, in the Name of Jesus.
Longtime battles, come out of my life, in the Name of Jesus.
Every power that says my vine will not grow, O Lord, destroy it by fire, in the Name of Jesus.
Every spirit that has been influenced to soil my tender plants, O Lord, consume it by fire, in the Name of Jesus.
Every power that has been given the assignment to spoil my tender plants, O Lord, fire him with the arrow of death, in the Name of Jesus.
My tender plants shall not welcome death, in the Name of Jesus.
Every conspiracy to spoil the tender plants of my work, family and ministry, I scatter it, in the Name of Jesus.
Every battle growing with my tender plants, come out by fire, in the Name of Jesus.
I reject the death of any tender plants in my life, in the Name of Jesus.
Any assassin of tender plants in my environment, O Lord, let him lose his life, in the Name of Jesus.
Flatimes Notice Board: Until you are born again, God ever abiding presence will never be with you. You must be born again to enjoy continuous victory. Please say the displayed prayer below in faith:
Lord Jesus, come into my life. I accept You as my Lord and Personal Saviour. I believe in my heart You died and rose from the dead to save me. Thank You Lord for saving me, in Jesus name Amen.
If you just prayed the prayer of salvation online please send your testimonies and prayer request to ecounselling@mountainoffire.org, +234 (803) 078-0919 OR +234 (817) 363-1657.