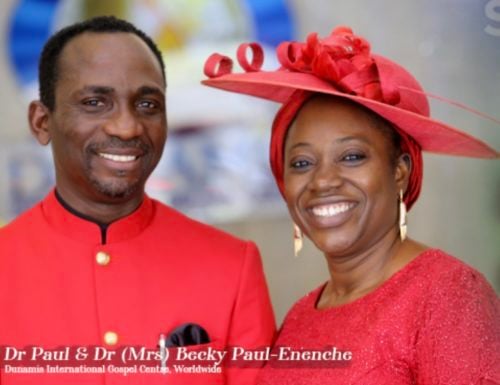 Dunamis Seeds Of Destiny 27 January 2022 Devotional By Dr. Paul Enenche: Financial Integrity – A Key To Elevation
Click HERE for Previous MESSAGES by Pastor Paul Enenche
TOPIC: Financial Integrity – A Key To Elevation (Seeds Of Destiny 27 January 2022)
SCRIPTURE: I have coveted no man's silver, or gold, or apparel. Acts 20:33
THOUGHT FOR THE DAY: Integrity is the twin of prosperity; holiness is the twin of wealth.
It has been established that integrity is key to elevation in life.
Examples abound in scripture of people who were lifted in life on the platform of integrity. Daniel was one man in scripture who upheld financial integrity and as a result, he was lifted.
Also Read: Open Heaven 27 January 2022 – The Source Of Living Water
Daniel 6:3-4 says:
Then this Daniel was preferred above the presidents and princes, because an excellent spirit was in him; and the king thought to set him over the whole realm. Then the presidents and princes sought to find occasion against Daniel concerning the kingdom; but they could find none occasion nor fault; forasmuch as he was faithful, neither was there any error or fault found in him.
This was the secret of Daniel's lifting.
Please note this: Integrity does not demote a person; rather, it promotes a person. Uprightness does not decrease; rather, it increases. Integrity is the twin of prosperity; holiness is the twin of wealth. All the people who were lifted by God and empowered financially were people that had character uprightness.
Paul the Apostle was another person who upheld financial uprightness.
In Acts 20:33, Paul said:
I have coveted no man's silver, or gold, or apparel.
This means that he did not take whatever was not his, neither did he covet it. He lived a financially upright life and as a result, he said in Philippians 4:19:
But my God shall supply all your need according to his riches in glory by Christ Jesus.
Paul had everything he needed; he lacked nothing. This was the testimony of the man who coveted nobody's silver, gold or apparel.
Beloved, refuse to be destroyed by covetousness; Ask God to bless you financially.
REMEMBER THIS: Integrity is the twin of prosperity; holiness is the twin of wealth.
ASSIGNMENTS:
Refuse to be involved in shady financial deals.
Maintain a financially upright life.
PRAYER: Lord, I ask that You deliver me from every form of shady financial operation. I receive the grace to maintain financial integrity, Lord, in Jesus' Name.
FOR FURTHER UNDERSTANDING, GET THIS MESSAGE: THE TRAGEDY OF EVIL MONEY.
QUOTE: Integrity determines destiny, both in this world and in the world to come. Your character determines your future with God, both in this world and in the world to come. Culled from "21 UNCOMMON KEYS TO FINANCIAL OVERFLOW" by Dr Paul Enenche.
DAILY BIBLE READING: Numbers 11-15.
REFLECTION: Whatever God does not give you does not add to you; Rather it takes from you. Many so called gains are losses in disguise. Ask Adam. What will reduce you, may you not touch.
PROPHETIC WORD/DECLARATION: Mercy and Grace be released on you in Jesus' Name. The Blood of Jesus release you from past consequences in Jesus' Name.
Today's devotional was written by Pastor Paul Enenche of the Dunamis International Gospel Centre (DIGC), headquartered at Abuja, Nigeria, with Pastor Paul and Becky Enenche, as the Senior Pastors. It is a power-packed arena where God's Presence, Principles and Power are at work for the salvation, healing and restoration of human destinies and dignities
Flatimes Notice Board: Until you are born again, God ever abiding presence will never be with you. You must be born again to enjoy continuous victory. Please say the displayed prayer below in faith:
Lord Jesus, come into my life. I accept You as my Lord and Personal Saviour. I believe in my heart You died and rose from the dead to save me. Thank You Lord for saving me, in Jesus name Amen.
If you just prayed the prayer of salvation online please send your testimonies and prayer request to info@dunamisgospel.org, +234-803-3144-509, 234-803-320-0320.