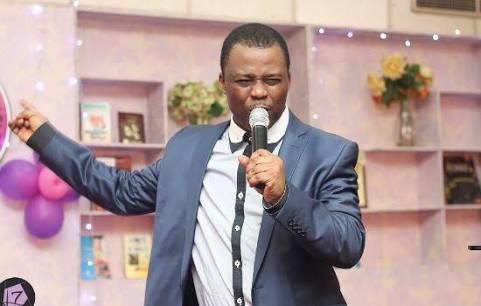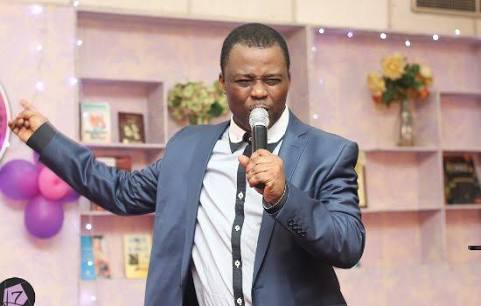 MFM INTERNATIONAL HEADQUARTERS SUNDAY WORSHIP SERVICE
DATE: 13-JANUARY-2019
TOPIC: GET OUT OF EVIL CAVES (A TEACHING SERIES PART 3)
MINISTERING: DR. D.K OLUKOYA (G.O, MFM WORLDWIDE)
Anchored Scriptures: John 14:1, Philippians 4:7, John 14:27, Isaiah 26:3
Message:
About three weeks ago, we began to discuss on the above topic. Last Sunday, we discussed the ten dangerous 'Ds' we must be careful of. We also discussed the dangers of discouragement. Some people get discouraged because the way is hard, some people get discouraged because they are looking at the prosperity of the wicked, some get discouraged because of envy.
The truth is this: sometimes we downgrade ourselves. Decide this year that even when the enemy brings discouragement your way, you must encourage yourself in the Lord. The devil knows that discouraged people do not hear the voice of the Lord. Encouragement brings hope, discouragement brings hopelessness.
When you allow discouragement to have you, the person will snatch defeat from certain victory, the person will be drinking the wine of frustration, the person will be advertising the devil's disgrace. The person will be having faith in failure, there will be plenty of fear.
David came home on day and found out that the enemy has taken his family from him, the Bible said he cried and cried. Later he brushed up himself and shook off discouragement. He asked the Lord that shall I pursue and shall I overtake?

This is a serious situation, when some people are sick, they give up easily.
Discouragement has killed more people than typhoid and malaria. The children of Israel when they were crossing into the promise land, they heard the voice 'GO'.
Listen beloveth, you must make a conscious effort not to give in to discouragement or allow it to cage you. Don't wait for someone to come and encourage you. Theses days, there is a scarcity of human beings who want to encourage others. Begin to decree that you will pursue, you will overtake and recover.
When 12 spies went into the land of AI, some came back discouraged and said they were like grasshoppers. Many believers need deliverance from the grasshoppers spirit. I'm tired of deliverance, I'm tired of laying hands on myself, I'm tired of paying tithe: in the key of encouragement, Don't be tired, keep at it. Instead of being discouraged, make a conscious effort that you won't be discouragement. You need to stand against evil expectation. Acts 16. Philippians 4:7, Isaiah 26:3
The greatest medicine against discouragement is the peace of God. It is the birthright of every Christian. Isaiah 26:3. Peace is a condition of calm happiness, it's more quiet and lasting than joy. Peace is resting in the Lord. It's divine calmness. It's in the face of all kind of challenges/adversities, you look to the face of the Lord and praise Him.
The thing is this: the more you worry, the more the problem become. Worry makes defeat out of success. Worry keeps you so busy and so hardworking that there is no reward in it.
Be addicted to 7 things, the enemy will not be able to get around you:
Get addicted to your quiet time. Never jump out of your house without spending g some quiet time before the Lord. There is a devotional now, not just reading the devotional, pray other prayers. Learn the principle of commanding your day. The people of the other religion, scream and pray some enchantment into the sky before many of us wakes up. Some are not even praying at all or observing quiet time, what you are doing is to write letter to discouragement.
You should be addicted to reading of the Bible. Let the word be like honey that you eat. You should be an addict to the word of God. It's not nice to you as a believer that you're asked to pray in a public place and you cannot pray. It's a terrible thing when you have Bible poverty, biblical illiteracy. When the only place you read is psalm, you don't learn memory verse; it's a serious concern. It's a very powerful thing when we say 'it is written'. It's a tragedy when you don't know your Bible, it's a tragedy when you're just calling prayer point. The devil will study you and he will come and attack on a day you cannot memories the scripture to address a certain situation. Don't let anyone deceive you that there are no powers of darkness. The magicians that face Moses and turned rod to serpents, where did they get their powers from? We as Christian have an overcoming power. There is power in the word: 'it is written'. Jesus faces the devil with it is written.
Be a prayer addict.
Fasting.
Sacrificial giving.
Praises. Spend time praising God.
Witnessing. Tell others about Christ. Win souls for the kingdom.
Prayer Rain:

Before Ministration prayers by Daddy G.O

Wear your warrior cap, this prayer is highly personal, we want to call on what is known as the hammer of God:
Hammer of God, smite the head of my infirmities to death in the name of Jesus.
Hammer of God, what are you waiting for? Fight for me now in the name of Jesus.
Powers provoking my destiny to sleep, before I leave this place: die in the name of Jesus.
Lay your right hand on your head: wicked powers hiding poison in my body, die with your poison in the name of Jesus.
The next three prayers needs maximum concentration:
Powers flying against me, fall down and die in the name of Jesus.
Any power assigned to use infirmity to swallow my money, die in the name of Jesus.
Any wicked power holding the key of my joy, release them, die in the name of Jesus.
Wicked powers holding the key of my joy, what are you waiting for: die in the name of Jesus.
Powers that wants me to die like an animal, what are you waiting for: die in the name of Jesus.
These next prayer is for sisters:
Any thing that has touched my body and it's in the hands of the enemy now, catch fire in the name of Jesus.
Three more prayers, don't relax:
Powers assigned to use my blood for promotion, wherever you are: die in the name of Jesus.
Wicked powers assigned to attract bad luck to me, destroy yourself in the name of Jesus.
Anything in my life saying 'NO' to my angels of breakthrough, die in the name of Jesus.
During Sermon Prayers by Daddy G.O:
Make this prophetic declaration three times: I, Bolaji Abiodun Emmanuel shall pursue, shall overtake and shall recover all in the name of Jesus.
After Sermon prayers by Daddy G.O:
There are three arrows to fire back to the senders:
Lay your hand on your chest: Arrows of failure, backfire in the name of Jesus.
Arrows of affliction, backfire in the name of Jesus.
Arrows of frustration, backfire in the name of Jesus.
Battles of wicked elders working against my life, die in the name of Jesus.
Glory killers of fathers, I'm not your candidate, die in the name of Jesus.
Powers assigned to keep my breakthrough inside the grave, die in the name of Jesus.
Alters of darkness assigned to drink my blood, destroy your owner in the name of Jesus.
Dream serpent, dream rat, die in the name of Jesus.
Powers sending my helpers away, you're a liar, die in the name of Jesus.
Any family taboo working against my progress, die in the name of Jesus.
You can Read other MESSAGES by Pastor D.K Olukoya HERE
Flatimes Notice Board: Until you are born again, God ever abiding presence will never be with you. You must be born again to enjoy continuous victory. Please say the displayed prayer below in faith:
Lord Jesus, come into my life. I accept You as my Lord and Personal Saviour. I believe in my heart You died and rose from the dead to save me. Thank You Lord for saving me, in Jesus name Amen.
If you just prayed the prayer of salvation online please send your testimonies and prayer request to contact@faithoyedepo.org, 07026385437 OR 08141320204.