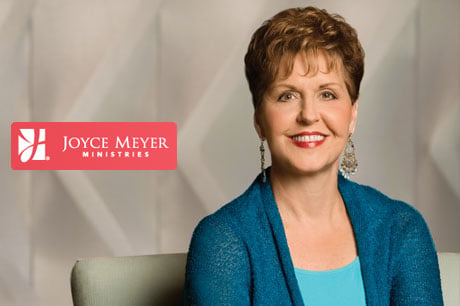 Topic: Think on Purpose [Joyce Meyer Devotional 6 June 2020]
Click HERE for Previous MESSAGES
You will guard him and keep him in perfect and constant peace whose mind [both its inclination and its character] is stayed on You…. — Isaiah 26:3 (AMPC)
If you want to live a peaceful, joy-filled, abundant life, you need to understand it all begins with the thoughts you choose to think. Your mind is connected to every feeling you have and every action you take.
A worried, anxious life starts with thoughts like this: How am I going to do everything I have to do? My life is impossible. This is more than I can handle! But a content, happy life begins with thoughts like this: God loves me, and He's going to take care of me (see Matthew 6:25-34). He'll give me the strength and wisdom to handle every situation I face as it comes up (see Philippians 4:13; James 1:5).
You can decide which thoughts you want to dwell on. Your mind is connected to every part of your life, so choose to focus on godly, true thoughts today so you can experience the life Jesus came to give you.
Prayer Starter: Father, please show me any negative thoughts that are pushing my life in an unhealthy direction, and help me replace them with the truth of Your Word. Thank You for making a way for me to live in freedom and joy! In Jesus' Name, amen.
From the book Wake Up to the Word – by Joyce Meyer