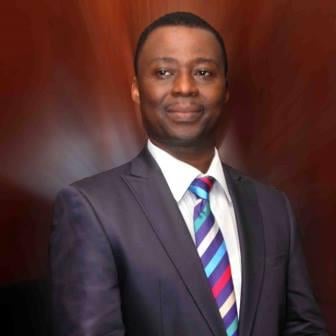 MFM Mountain Top Life Daily Devotional 2 March 2020 By Dr. D.K Olukoya – When The Enemy Is On Rampage
Click HERE for Previous MESSAGES by Pastor D.K. Olukoya
TOPIC: When The Enemy Is On Rampage (Mountain Of Fire and Miracle Ministries, MFM Daily Devotional 2 March 2020)
BIBLE IN ONE YEAR: Deuteronomy 11-13
FIRE SCRIPTURE: Psalm 68:1-3; Hosea 13:3
MEMORY VERSE: "O LORD, be gracious unto us; we have waited for thee: be thou their arm every morning, our salvation also in the time of trouble." – Isaiah 33:2
MOTIVATIONAL QUOTE:
Life is a journey of destiny. There is a distinction you must reach. The greatest thing that can happen to you on earth is to fulfil your destiny.
PRAISE WORSHIP: Take a worship song as led by the Holy Spirit
PROPHETIC WORD FOR TODAY:
YOU SHALL NOT DIE BUT LIVE TO DECLARE THE WORKS OF GOD.
The MESSAGE:
There is no denying the fact that the enemy is on rampage. Strange things are happening. In fact, hell is being let loose. Dark spirits move from place to place in broad day light. There are many people with witchcraft spirits going round looking for people they would harm.
Also Read: Open Heaven 2 March 2020 – Fresh Oil
One day at a popular bus-stop in Lagos, Nigeria; I was watching how a man selling demonic wares was advertising them one after the other. He held up a padlock and said: "With this one, you can lock up anybody. If one person's life does not spoil, another person's life cannot be good. So you must spoil another person's life for yours to be good." He went further to say: "Is it your boss in the office that is annoying you, lock him up so that you can take his position…". I thought nobody would buy such a fetish object. But I was mistaken as I saw one man put his hand up and asked how much it costs. He was told that the price was N1, 500.00. The man paid for the padlock and took it and asked if there were rules he must observe concerning it. He brought out another one. It was the horn of an animal. A woman bought it and left. How amazing and tragic that Satanists were advertising and selling their wares without any caution.
Some people notice that at certain periods of the night, they feel as if their heads are swelling up and they would not know what is happening. It is simply because there are evil vessels around. Some notice that they are being choked on their beds; while some others have cold feelings all over their bodies. These are signs that there are satanic vessels around; and they must be paralysed. Some of these evil vessels transfer demons into people's lives through many means, including handshakes. We must avoid such evil handshakes. Those who have no fire in them are mostly affected by the wicked operations of these evil vessels.
Beloved, you must declare war against the wicked. You must invoke the powers of God against them. You must pray this prayer: Arise O God and let your enemies be scattered.
PRAYER POINTS:
MORNING
Mention the name of your children and say: you will not go to the grave before me, in the name of Jesus.
Thou demon sending children to early grave, you will not locate any of my children, in the name of Jesus.
Father, deliver my children from any sickness that may want to claim their lives, in the name of Jesus.
EVENING
Any portion in the body of my children that is infected with diseases, be cleansed by the blood of Jesus.
Every witch/wizard that wants to terminate the lives of my children, be roasted, in the name of Jesus.
Every harassment in the dream of my children, I stop you by fire, in the name of Jesus.
Every nightmare aimed at terminating the lives of my children, backfire, in the name of Jesus.
MOUNTAIN TOP LIFE is a daily devotional by Dr. D.K Olukoya (General Overseer, Mountain of Fire and Miracle Ministries, Worldwide)
Flatimes Notice Board: Until you are born again, God ever abiding presence will never be with you. You must be born again to enjoy continuous victory. Please say the displayed prayer below in faith:
Lord Jesus, come into my life. I accept You as my Lord and Personal Saviour. I believe in my heart You died and rose from the dead to save me. Thank You Lord for saving me, in Jesus name Amen.
If you just prayed the prayer of salvation online please send your testimonies and prayer request to ecounselling@mountainoffire.org, +234 (803) 078-0919 OR +234 (817) 363-1657.