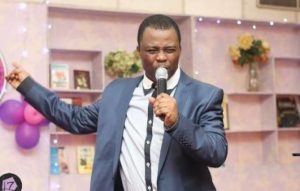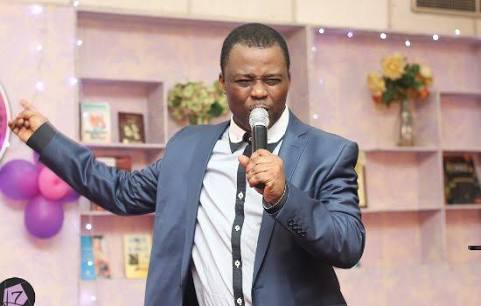 MFM Mountain Top Life Daily Devotional 23 September 2018 By Dr. D.K Olukoya – From Pain to Gain
TOPIC: From Pain to Gain (Mountain Of Fire and Miracle Ministries, MFM Daily Devotional 23 September 2018)
FIRE SCRIPTURE: Luke 8:43-48
MEMORY VERSE: "Many are the afflictions of the righteous: but the LORD delivereth him out of them all." – Psalms 34:19
The MESSAGE:
The greatest motivation in taking actions that can bring about a drastic change is pain. Severe pain and hunger can push one into looking for what to eat; experiencing the pains of lack could motivate one to get a job. The pains from sickness could move one to see a doctor. Pain from unpleasant situations is a strong motivator and call for action. The Scripture says in 1 Peter 4:12: "Beloved, don't be dismayed at the painful trial you are suffering, as though something strange has happened to you". Pains and suffering are normal situations that will provoke you to seek positive actions. The Scripture says in James 1 verse 2: "Count it pure joy brethren when you are faced with trails of many kind." In Luke 8:43-48, pain moved the woman with an issue of blood to meet Jesus. She had suffered a great deal under the care of many doctors and had spent all her money, but the situation remained the same. Twelve years of suffering and agony pushed her into looking for a solution desperately. The pain caused her to take a chance and activated the faith that was lying dormant in her heart into action.
Jeremiah 29 verse 13 says, "When you seek me you will find me." Pain can either defeat you or develop you. It might move you to Jesus or move you away from God. No one has truly increased his or her strength without pain. After the pain comes the gain. You have to pass through the wilderness to get to Canaan. You must run the race of life with perseverance, get excuses off your path, obstacles must come but they must also be removed. "Let us fix our eyes on Jesus the Author and Perfecter of our faith." Pains come to train us, they teach us what really matters, and to grow us in areas we are not fit. During the time of pain, develop strong faith because faith will encourage you to look beyond the pain. You will always gain after every pain with God by your side, in Jesus' name.
MOTIVATIONAL QUOTE:
LIFE IS FILLED WITH PEAKS, VALLEYS AND CHALLENGES TO TEST OUR RESILIENCE. THE LESSONS WE LEARN ON OUR WAY TO THE TOP ARE DESIGNED TO MAKE US STRONGER.
PROPHETIC WORD:
The Lord shall turn your sorrow to laughter.
PRAYER POINTS:
MORNING
1. Powers assigned to celebrate my pains, die, in the name of Jesus.
2. Decree of sorrow and pain upon my life, scatter, in the name of Jesus.
3. Power to endure to the end, possess me now, in the name of Jesus.
EVENING
4. My Father, convert my pains to gain, in the name of Jesus.
5. Satanic embargo of affliction and pain upon my life, die, in the name of Jesus.
6. Arrow of failure fired into my life, backfire, in the name of Jesus.
7. I shall not die in the wilderness of life, in the name of Jesus.
If you missed yesterday devotional, please click to read MFM Mountain Top Life Daily Devotional HERE
MOUNTAIN TOP LIFE is a daily devotional by Dr. D.K Olukoya (General Overseer, Mountain of Fire and Miracle Ministries, Worldwide)
Flatimes Notice Board: Until you are born again, God ever abiding presence will never be with you. You must be born again to enjoy continuous victory. Please say the displayed prayer below in faith:
Lord Jesus, come into my life. I accept You as my Lord and Personal Saviour. I believe in my heart You died and rose from the dead to save me. Thank You Lord for saving me, in Jesus name Amen.
If you just prayed the prayer of salvation online please send your testimonies and prayer request to contact@faithoyedepo.org, 07026385437 OR 08141320204.