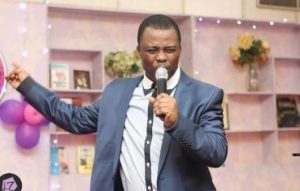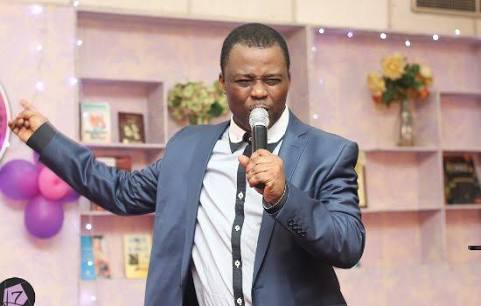 TOPIC: You Can Be Your Own Greatest Enemy (Mountain Of Fire and Miracle Ministries Tuesday, 18 September 2018)
FIRE SCRIPTURE: 1 Kings 11:1-9
MEMORY VERSE: "But I keep under my body, and bring it into subjection: lest that by any means, when I have preached to others, I myself should be a castaway." – 1 Corinthians 9:27
The MESSAGE:
Beloved, many times we fail to put our bodies under strict control. You need to tell yourself the hard and bitter truth and deal with yourself more than you deal with the devil. The devil is not a greater enemy than you because God had already bruised his head over 2,000 years ago. Isaiah 54:17 says "No weapon fashioned against thee shall prosper and any tongue that rise against thee in judgement, thou shall condemn." Note daily that your greatest enemy is yourself, your emotions, your flesh, your appetite and your lust. King Solomon hindered his glory because he refused to acknowledge and deal with the enemy within himself (1 Kings 11:1) when he went against the instructions of God and lived with strange women. Child of God, you can hinder your prayers, breakthrough and deliverance with your own hands. For example, lust, envy and bitterness can nullify all your prayer efforts.
Non payment of tithe slows down your progress. Dishonesty to your spouse makes you go round the cycles of life in pains and affliction. Murmuring and backbiting spiritual authority dry you up. Laziness in prayer and Bible study can ruin you forever. Your eating and sleeping habits are the enemies you need to deal with. Do you know that most of the problems of man are caused by his thoughts because the walls you built for yourself only confine you? Don't forget that some people create their own storms and lament when it rains. That is why you must learn to see the hidden enemy of your life, which is you, and never blame others.
Remember that you can also be your best friend and supporter if you choose to. Your enemies know that they can put you in a form of pity party, depression, discouragement, self-hate and self-rejection, then, you have thoroughly settled to being a life-long enemy of yourself. Therefore, never hate yourself, tell yourself it is okay to fall and rise again, to make mistakes and learn from them, to cry today and laugh tomorrow. By doing this, you will leave your comfort zone, forge ahead and stop being your own worst enemy.
MOTIVATIONAL QUOTE:
REFUSING THE FRIENDSHIP OF THE WORLD IS THE FIRST STEP TO BECOMING THE FRIEND OF GOD.
PROPHETIC WORD:
The grace of God is sufficient for you to overcome that hidden enemy.
PRAYER POINTS:
MORNING
1. O Lord my Father, empower me to overcome my greatest enemy, in Jesus' name.
2. O Lord, arise and subdue the flesh in my life, in the name of Jesus.
3. My Father, my Father, my Father, deliver me from the programmes and agenda of darkness, in Jesus' name.
EVENING
4. O Lord, give me wisdom from above, in the name of Jesus.
5. O Lord my Father, deliver me from the cruel hands of the enemy within me, in Jesus' name.
6. My Father and my Lord, let my life please You daily, in Jesus' name.
7. My Father, arise and make me an instrument for the kingdom of God, in the name of Jesus.
"If you missed yesterday devotional, please click to read MFM Mountain Top Life Daily Devotional HERE"
MOUNTAIN TOP LIFE is a daily devotional by Dr. D.K Olukoya (General Overseer, Mountain of Fire and Miracle Ministries, Worldwide)
Flatimes Notice Board: Until you are born again, God ever abiding presence will never be with you. You must be born again to enjoy continuous victory. Please say the displayed prayer below in faith:
Lord Jesus, come into my life. I accept You as my Lord and Personal Saviour. I believe in my heart You died and rose from the dead to save me. Thank You Lord for saving me, in Jesus name Amen.
If you just prayed the prayer of salvation online please send your testimonies and prayer request to contact@faithoyedepo.org, 07026385437 OR 08141320204.