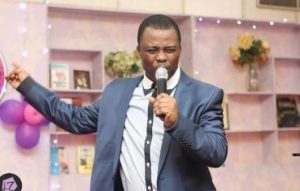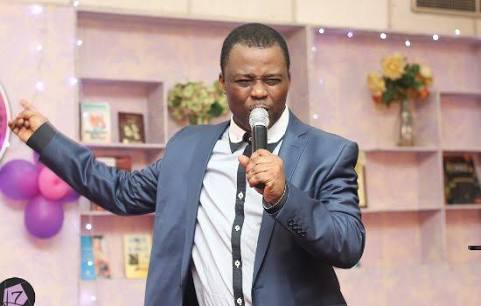 MFM Mountain Top Life Daily Devotional 24 September 2018 By Dr. D.K Olukoya – When the Lord's Servant goes Fishing
TOPIC: When the Lord's Servant goes Fishing (Mountain Of Fire and Miracle Ministries, MFM Daily Devotional 24 September 2018)
FIRE SCRIPTURE: John 21:2-3
MEMORY VERSE: "…And Jesus said unto Simon "Fear not from henceforth thou shalt catch men." – Luke 5:10b
The MESSAGE:
Some satanic teachings are currently flying about that a believer cannot backside. These are teachings that have no basis from the Scriptures. In today's Fire Scripture, some disciples took few steps backward from the faith they had professed. They abandoned the Great Commission for their former ways. They took the backward step of giving up being fishers of men for being mere fishermen. Here, we see the Lord's servants who ate and drank with Him and who learnt from Him going "a fishing". The Lord's servant going "a fishing" here means that a child or a servant of the Lord experienced some discouragement and decides to go back from the service of the Lord to the service of self-aggrandisement. When the servant of the Lord goes a-fishing, he signs in for the omission of favour to fruitless labour. When a servant of the Lord goes a-fishing, he works like an elephant and eats like an ant. When a servant of the Lord goes a-fishing, he toils all night without catching anything. Going a-fishing is a life of backsliding or backwardness. It is a pure emptiness.
In Luke 5:5-10, the Lord Jesus Christ transformed Peter, Andrew, James and John from catching fish to catching men for God. Before this time, they had toiled all night without a catch, but their meeting with Jesus turned their lives around; they made a great catch and followed Jesus. However, in John 21:2-3, Peter and the other disciples went back to fishing; they toiled all night without catching anything –what a fruitless effort! They left their proper place of allocation and went back to the sea of alienation, despondence and disappointment. Catching fish was not the main divine purpose for Peter, John and other disciples that accompanied them but the Great Commission. That was why they experienced unbearable loss of time, sleep and purpose on the sea. They spent all these resources without getting anything in return, but they caught multitude of fishes as they followed Jesus' instruction.
Many of the Lord's servants are still toiling in the high sea and wandering in the market square of life with hard labour and nothing for their efforts. Your own case must not be like that. You must discover your divine purpose in life, else you will be wasting your destiny fishing all night without a catch. May the good Lord guide you through His Holy Spirit to heed the Great Commission and fish for the kingdom of God, in Jesus' name.
MOTIVATIONAL QUOTE:
YOUR DIVINE LOCATION WILL GUARANTEE YOUR DIVINE ALLOCATION.
PROPHETIC WORD:
In the remaining days of this year, you shall experience divine acceleration in every area of your life.
PRAYER POINTS:
MORNING
1. O Lord my Father, give me my divine allocation, in the name of Jesus.
2. Any power keeping me fishing in the sea of alienation and hopelessness, die, in the name of Jesus.
3. Every spirit of ignorance keeping me outside my divine purpose, die, in Jesus' name.
EVENING
4. Jesus Christ, the story changer, change my story to glory, in the name of Jesus.
5. Tonight O Lord, show me my proper place of divine allocation, in the name of Jesus.
6. O God arise and deliver me from every spiritual diversion, in Jesus' name.
7. O God my Father, set my feet in the right location, in the name of Jesus.
"If you missed yesterday devotional, please click to read MFM Mountain Top Life Daily Devotional HERE
MOUNTAIN TOP LIFE is a daily devotional by Dr. D.K Olukoya (General Overseer, Mountain of Fire and Miracle Ministries, Worldwide)
Flatimes Notice Board: Until you are born again, God ever abiding presence will never be with you. You must be born again to enjoy continuous victory. Please say the displayed prayer below in faith:
Lord Jesus, come into my life. I accept You as my Lord and Personal Saviour. I believe in my heart You died and rose from the dead to save me. Thank You Lord for saving me, in Jesus name Amen.
If you just prayed the prayer of salvation online please send your testimonies and prayer request to contact@faithoyedepo.org, 07026385437 OR 08141320204.