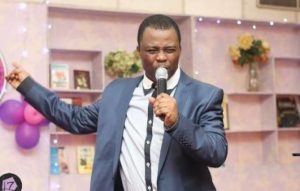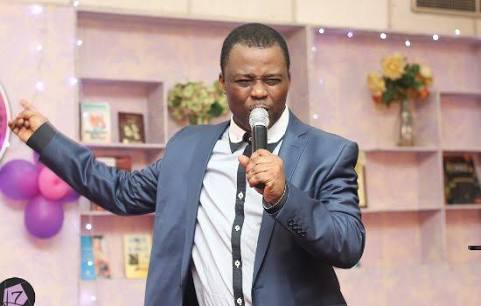 TOPIC: Divine Grace (Mountain Of Fire and Miracle Ministries Sunday, 16 September 2018)
FIRE SCRIPTURE: Genesis 9:20-25
MEMORY VERSE: "But Noah found grace in the eyes of the LORD." – Genesis 6:8
The MESSAGE:
Everyone faces a constant struggle against sin. Even the best of Christians cannot stand upright except they depend on grace. This is because the devil is constantly on a mission to bring believers down. The believer, therefore, cannot overcome the devil by his effort or righteousness. The believer needs the grace of God to overcome him. Noah was a righteous man who found favour in the eyes of the Lord in the midst of a generation defined by immorality, and he was not, therefore, immune to sin. In a moment of weakness, he became drunk and unclothed himself, thereby, opening himself to ridicule before his children. This shows that past devoutness or victory does not guarantee immunity from sin. We must consciously walk in total daily dependence on God. The drunkenness of Noah is an evidence of how imperfect and weak humans are. Age or maturity does not provide protection from temptation and sin.
As believers, we need God's grace at every point in time, whether in prosperity or adversity. Quite often, we may be unaware that we are slipping away from God until the deed is done. We must constantly be on our guard because the devil's mission is to detail us from the path God has planned for us. Do not attempt to walk the journey of life on your own. Always ask for divine grace from God so you can walk in the righteousness and obedience that please Him.
MOTIVATIONAL QUOTE:
AGE OR MATURITY DOES NOT PROVIDE PROTECTION FROM TEMPTATION AND SIN.
PROPHETIC WORD:
Anointing to guard your life against any form of sin shall overshadow you.
PRAYER POINTS:
MORNING
1. Thou spirit of carelessness operating in my life, die, in the name of Jesus.
2. Every curse of "thou shall not prosper" targeted at my life, break by fire, in the name of Jesus.
3. You, my weakness, shall not destroy me, in the name of Jesus.
EVENING
4. Anointing of self-control over sin, fall upon my life, in the name of Jesus.
5. By the power of the Holy Ghost, I shall not slip away from the Lord, in the name of Jesus.
6. Anointing to remain steadfast in the Lord till the end, fall upon my life, in the name of Jesus.
7. My life, you shall not disgrace the name of my God, in the name of Jesus.
"If you missed yesterday devotional, please click to read MFM Mountain Top Life Daily Devotional HERE
MOUNTAIN TOP LIFE is a daily devotional by Dr. D.K Olukoya (General Overseer, Mountain of Fire and Miracle Ministries, Worldwide)
Flatimes Notice Board: Until you are born again, God ever abiding presence will never be with you. You must be born again to enjoy continuous victory. Please say the displayed prayer below in faith:
Lord Jesus, come into my life. I accept You as my Lord and Personal Saviour. I believe in my heart You died and rose from the dead to save me. Thank You Lord for saving me, in Jesus name Amen.
If you just prayed the prayer of salvation online please send your testimonies and prayer request to contact@faithoyedepo.org, 07026385437 OR 08141320204.