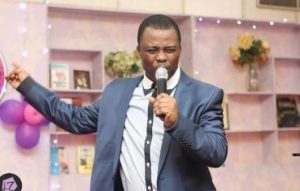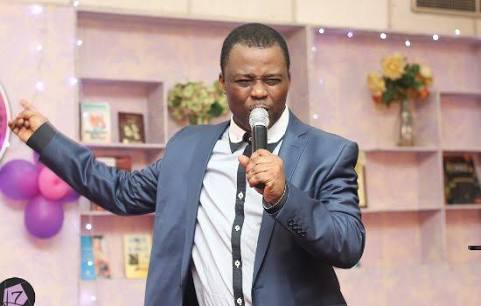 TOPIC: Offences and Forgiveness (Mountain Of Fire And Miracle Ministries Friday, 24 August 2018)
FIRE SCRIPTURE: Matthew 18:15-17
MEMORY VERSE: "Jesus saith unto him, I say not unto thee, Until seven times: but, Until seventy times seven." – Matthew 18:22
The MESSAGE:
The Adamic nature in human race has made offending one another and keeping the offence in order to pay back, the way of life. We cannot expect that offence should not come from a brother or a sister because he or she is a Christian. What we need to remember is the charge that Jesus gave us to forgive as often as we are offended, because we offend God from time to time and He keeps forgiving us.
You should live in the reality of the fact that your brother or sister in Christ is not perfect and he or she is capable of offending you. Offence comes when your brother or sister misses the mark of your expectation. If you are offended because your brother fails to meet your standard in something particular, you should go to him. We must be careful to note here that this refers only to something personal as indicated by the phrase 'against thee'. It does not say that you should take up the cause if it is against someone else. It must be something which affects you and you alone.
Your brother or sister may be totally unaware of the thing he has done to disappoint you. If you refuse to see him about it, you may continue to harbour feelings against him, which would be harmful to you. The injured person must privately go to the one who offended. Instead of telling others, go and reprove him. This should be a once and for all action. The purpose of going to him is to win him. If you do not make him aware of the problem, he will continue sinning to his own detriment. The approach of the injured is redemptive… if he shall hear thee, thou hast gained the brother. The Christian standard is that the offender needs to amend his way and apologise for his wrong doings. If the offending person does not heed to the reproof of the injured person, he must be given a second opportunity to 'shape up' in the presence of other witnesses (Matthew 18:16). If this reproof is also rejected, it should be brought before the church or the governing body of the church (Matthew 18:17). The church is then given authority to deal with such a person as if it were a heathen, and no more a brother. He is a troublemaker and not a man of peace. Others must know what he has done so that they can be careful with him henceforth. He should not be allowed to handle any responsibility in the church until he fully repents of his unchristian behaviour. Continuing to harm a brother is inadmissible in the church and taking revenge must not be practised by anyone. Let go and move on.
MOTIVATIONAL QUOTE:
WE ARE NOT IN HEAVEN YET, SO OFFENCE WILL COME; BE READY TO FORGIVE.
PROPHETIC WORD:
May the power to let go of offence, rest on you.
PRAYER POINTS:
MORNING
1. Unforgiving spirit, the Lord rebuke you, come out of my life and die, in the name of Jesus.
2. Spirit of humility, fill my life to overflow, in the name of Jesus.
3. Hardness in my heart, I bring the blood of Jesus against you, break and loose your hold, in the name of Jesus.
EVENING
4. I shall not take revenge against my brother, no matter how painful it may be, in the name of Jesus.
5. Holy Spirit, fill me with unconditional love for my brethren, in the name of Jesus.
6. The power to let go of all offences against, enter me now, in the name of Jesus.
7. I commit myself to daily flush out all offences and grudges from my heart, in the name of Jesus.
"If you missed yesterday devotional, please click to read MFM Mountain Top Life Daily Devotional HERE
MOUNTAIN TOP LIFE is a daily devotional by Dr. D.K Olukoya (General Overseer, Mountain of Fire and Miracle Ministries, Worldwide)
Flatimes Notice Board: Until you are born again, God ever abiding presence will never be with you. You must be born again to enjoy continuous victory. Please say the displayed prayer below in faith:
Lord Jesus, come into my life. I accept You as my Lord and Personal Saviour. I believe in my heart You died and rose from the dead to save me. Thank You Lord for saving me, in Jesus name Amen.
If you just prayed the prayer of salvation online please send your testimonies and prayer request to contact@faithoyedepo.org, 07026385437 OR 08141320204.