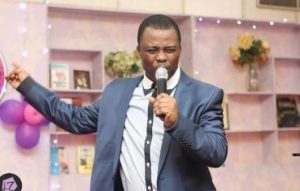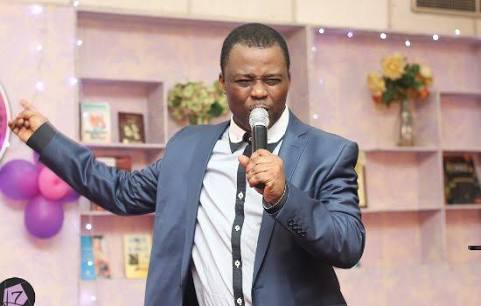 MFM Mountain Top Life Daily Devotional 27 September 2018 By Dr. D.K Olukoya – Absolute Trust in God
TOPIC: Absolute Trust in God (Mountain Of Fire and Miracle Ministries, MFM Daily Devotional 27 September 2018)
FIRE SCRIPTURE: Psalms 127:1-2
MEMORY VERSE:
"Be careful for nothing; but in every thing by prayer and supplication with thanksgiving let your requests be made known unto God."
–
Philippians 4:6
The MESSAGE:
As believers, it is necessary we trust in God absolutely. However, it is a pain in the heart of God that some Christians put their trust in chariots and horses, perhaps because they do not fully know what God can do or because of the anxieties and cares of this world. More often than not, these type of believers are under the bondage of the enemy because satan knows that when a believer trusts in God absolutely, no matter his plans and evil devices, the believer will always overcome. Beloved, satan wants to capture your sleep through faithlessness. When you begin to experience difficulty in falling asleep, lying awake all nights or waking unusually too early without a goal to accomplish, know that the devil is set to steal, kill and destroy your life. He starts this by withdrawing your sleep through worry, depression, self-hatred, bitterness, inferiority complex or acute anxiety. Daniel 3:17-18 is emphatic on this issue. The three Hebrew children declared fearlessly to king Nebuchadnezzar, "if it be so, our God whom we serve is able to deliver us from the burning fiery furnace, and he will deliver us from thine hands O, King. But if not, be it known unto thee, O king that we will not serve thy gods, nor worship the golden image which thou hast set up." Note that worry and fear do not win battles. Battles of life are only won by faith. Faith is the total and complete trust or confidence in what you belief in, while fear is a direct opposite of faith. Why worry when you can pray? Jesus our perfect example and intercesssor is not dead: He is alive and is always ready to defend His name and power in our lives; only call Him in faith because without faith, it is impossible to please God. Remember Psalm 127:2 says, "God give His beloved sleep." Good does not slumber so that you can sleep (Psalm 121). Note again that, until you sleep over an issue, God will not wake up on that case. Adam had to sleep for Eve to be brought out of him. That breakthrough you are hoping for will not show up until you learn to trust God completely and foolishly too. As this year progresses, resist worry and faithlessness if you must make progress. Do not quit trusting God. Hold on just a little while, your God will meet you at the very point of your need, and you will come out victorious, in Jesus' name.
MOTIVATIONAL QUOTE:
UNTIL YOU, A BELIEVER, SLEEPS OVER AN ISSUE, GOD WILL NOT WAKE UP ON IT.
PROPHETIC WORD:
Afflictions shall not bury your faith.
PRAYER POINTS:
MORNING
1. Affliction of my father's house calling my God a liar, die, in the name of Jesus. 2. Persistent problems assigned to kill my faith, die, in the name of Jesus. 3. You spirit of fear and worry, depart from my life, in the name of Jesus.
EVENING
4. Satanic fear, release me and let me go, in the name of Jesus. 5. Spirit of faithlessness, I am not your candidate, die, in the name of Jesus. 6. Spirit of doubt and unbelief, release me and die, in the name of Jesus. 7. My inner man, resist discouragement, in the name of Jesus. "If you missed yesterday devotional, please click to read
MFM Mountain Top Life Daily Devotional HERE
MOUNTAIN TOP LIFE is a daily devotional by Dr. D.K Olukoya (General Overseer, Mountain of Fire and Miracle Ministries, Worldwide)
Flatimes Notice Board:
Until you are born again, God ever abiding presence will never be with you. You must be born again to enjoy continuous victory. Please say the displayed prayer below in faith:
Lord Jesus, come into my life. I accept You as my Lord and Personal Saviour. I believe in my heart You died and rose from the dead to save me. Thank You Lord for saving me, in Jesus name Amen.
If you just prayed the prayer of salvation online please send your testimonies and prayer request to contact@faithoyedepo.org, 07026385437 OR 08141320204.