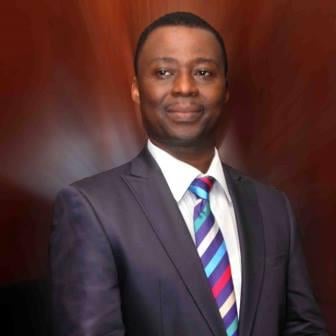 Mountain Top Life Daily Devotional 13 March 2021 By Dr. D.K Olukoya – Remove The Stumbling Block (II)
Click HERE for Previous MESSAGES by Pastor D.K. Olukoya
TOPIC: Remove The Stumbling Block (II) (Mountain Of Fire and Miracle Ministries, MFM Daily Devotional 13 March 2021)
BIBLE IN ONE YEAR: Deuteronomy 5-7
FIRE SCRIPTURE: Malachi 2:7-8 (KJV)
7 For the priest's lips should keep knowledge, and they should seek the law at his mouth: for he is the messenger of the LORD of hosts.
8 But ye are departed out of the way; ye have caused many to stumble at the law; ye have corrupted the covenant of Levi, saith the LORD of hosts.
MEMORY VERSE: "Let us not therefore judge one another any more: but judge this rather, that no man put a stumblingblock or an occasion to fall in his brother's way." – Romans 14:13
MOTIVATIONAL QUOTE:
Do not confuse motion and progress. A rocking home keeps moving but does not make any progress.
PRAISE WORSHIP: Take a worship song as led by the Holy Spirit
PROPHETIC WORD FOR TODAY:
FROM TODAY, RECEIVE THE GRACE TO BE A SUCCESSFUL KINGDOM BUILDER AND NOT A STUMBLING BLOCK, IN THE NAME OF JESUS.
The MESSAGE:
What are stumbling blocks? You need to know what constitutes stumbling blocks in the light of the Scriptures. This will also enable you to know how to remove them and to avoid becoming one.
Also See: OPEN HEAVEN 13 MARCH 2021 – EXAMINE YOUR THOUGHTS
First, the Bible says that leaders that are unfaithful become stumbling blocks. In Malachi 2:7-8, the Bible reveals that the priesthood of Israel failed to teach the truth to honour God. They were offering impure sacrifices in disobedience to the law God had given them and were leading the people astray. Today, teachers and preachers of God's word that spread false teachings as well as wrong doctrines and make believers to stumble, belong to this category. Their message contradict the timeless truth of the Bible (don't pay tithe and first fruit, there is nothing like demons and deliverance, etc). Beware of them and pray to the Lord to change them.
The Second category of people the Bible describes as stumbling blocks are hypocrites in the church. Jesus Christ addressed them in Matthew 23:13, "But woe unto you, scribes and Pharisees, hypocrites! for ye shut up the kingdom of heaven against men: for ye neither go in yourselves, neither suffer ye them that are entering to go in." The truth is that the Lord commanded us to win souls and populate the Kingdom of God. Those that call themselves Christians and identify with the church but are not ready to go to heaven and take others with them are stumbling blocks. Jesus pronounced woe on them to express His disaffection towards them. If you belong to this category, you must repent today.
Beloved, we all need to watch against becoming stumbling block. Romans 14:13 says, "Let us not therefore judge one another any more: but judge this rather, that no man put a stumblingblock or an occasion to fall in his brother's way." We are to love and help one another and not be a hindrance or cause of falling or going back to others. The Bible affirms that love is the effective prevention for not becoming a stumbling block to others. 1 John 2:10 says, "He that loveth his brother abideth in the light, and there is none occasion of stumbling in him." God bless you immensely as you heed His word, in Jesus' name.
PRAYER POINTS:
MORNING
Spirit of the end-times, I rebuke you. Depart from me now, in the name of Jesus.
Father, make me a good and practical instrument in Your kingdom, in the name of Jesus.
I refuse to be a stumbling block to others, in the name of Jesus.
EVENING
Father, give false teachers and hypocrites in the church the grace to repent, in the name of Jesus.
O God, arise and remove stumbling blocks out of my way, in the name of Jesus.
Father, give me genuine love for the church and the brethren, in the name of Jesus.
My Father, use me to populate Your kingdom and not be a stumbling block to those who should enter it, in the name of Jesus.
MOUNTAIN TOP LIFE is a daily devotional by Dr. D.K Olukoya (General Overseer, Mountain of Fire and Miracle Ministries, Worldwide)
Flatimes Notice Board: Until you are born again, God ever abiding presence will never be with you. You must be born again to enjoy continuous victory. Please say the displayed prayer below in faith:
Lord Jesus, come into my life. I accept You as my Lord and Personal Saviour. I believe in my heart You died and rose from the dead to save me. Thank You Lord for saving me, in Jesus name Amen.
If you just prayed the prayer of salvation online please send your testimonies and prayer request to ecounselling@mountainoffire.org, +234 (803) 078-0919 OR +234 (817) 363-1657.