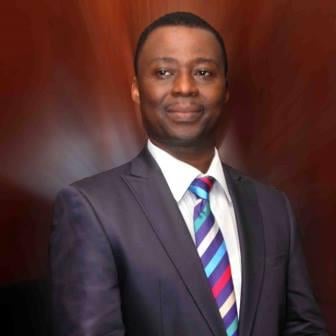 Mountain Top Life Daily Devotional 10 April 2022 By Dr. D.K Olukoya – That Giant Must Die (I)
Click HERE for Previous MESSAGES by Dr. D.K. Olukoya
TOPIC: That Giant Must Die (I) (Mountain Of Fire and Miracle Ministries, MFM Devotional 10 April 2022)
BIBLE IN ONE YEAR: Deuteronomy 13, Deuteronomy 14, Luke 13:1-30, Proverbs 9:1-12
FIRE SCRIPTURE: Numbers 13:27-33 (KJV)
27 And they told him, and said, We came unto the land whither thou sentest us, and surely it floweth with milk and honey; and this is the fruit of it.
28 Nevertheless the people be strong that dwell in the land, and the cities are walled, and very great: and moreover we saw the children of Anak there.
29 The Amalekites dwell in the land of the south: and the Hittites, and the Jebusites, and the Amorites, dwell in the mountains: and the Canaanites dwell by the sea, and by the coast of Jordan.
30 And Caleb stilled the people before Moses, and said, Let us go up at once, and possess it; for we are well able to overcome it.
31 But the men that went up with him said, We be not able to go up against the people; for they are stronger than we.
32 And they brought up an evil report of the land which they had searched unto the children of Israel, saying, The land, through which we have gone to search it, is a land that eateth up the inhabitants thereof; and all the people that we saw in it are men of a great stature.
33 And there we saw the giants, the sons of Anak, which come of the giants: and we were in our own sight as grasshoppers, and so we were in their sight.
MEMORY VERSE: "These were born unto the giant in Gath; and they fell by the hand of David, and by the hand of his servants." – 1 Chronicles 20:8
MOTIVATIONAL QUOTES:
Sometimes, it is the smallest things you do that will change your life forever.
PRAISE AND WORSHIP:
Take praise and worship songs as led by the Holy Spirit.
PROPHETIC WORD FOR TODAY:
I COMMAND EVERY GIANT STANDING AGAINST YOUR RISING AND SHINING TO FALL DOWN BY FIRE, IN THE NAME OF JESUS.
MFM Devotional For Today MESSAGE:
Moses sent 12 spies to go to the Promised Land to do spiritual mapping: find out the kind of people that dwell in the land, whether they be strong or weak, few or many and what the land is that they dwell in, whether it be good or bad and what cities they be that they dwell in, whether in tents, or in strong holds, and what the land is, whether it be fat or lean, whether there be wood therein, or not. He told the spies to be of good courage, and bring of the fruit of the land (Numbers 13:18-20).
Also Read: MFM Devotional 9 April 2022 – That Wall Must Come Down (III)
After going through the land, ten out of twelve spies brought back an evil report that the land was infested with giants and that they would not be able to go up to possess it. I pray for you, every giant of your father's house that is sitting on your inheritance shall be wasted by fire, in Jesus' name.
Beloved, the unbelief of the ten spies had two dimensions to it: First, God's past faithfulness, signs and wonders had not won the loyalty of their hearts. Second, they did not trust God and His promises concerning their future.
We have so many people today like the Israelites who believe more in what they see than the word of God. At the sight of a little challenge, they will forget God and begin to look for alternatives. In the journey of faith, there are many giants on the way. If you are on pilgrimage to heaven, you must encounter your own giants, be it in marriage, ministry, career or health. Job faced his own gaint, but he did not deny God. The devil stole everything he had and still afflicted him. The apostles kept faith when they faced giants and stiff oppositions like Herod, the Sanhedrins, Saul of Tarsus, and so on. Despite the gruesome persecutions they suffered, they endured for the name of Christ. These men stood firm in God and succeeded in their divine assignments. I enjoin you to imitate them. Any giant assigned against your life shall fall down and die, in the name of Jesus.
PRAYER POINTS:
MORNING
Sickness assigned to waste my age and time, die, in the name of Jesus.
Battles of 'you shall not escape our punishment', scatter, in the name of Jesus.
Power of slavery and servitude, die, in the name of Jesus.
EVENING
Every evil wall before me, come down by fire, in the name of Jesus.
Holy Ghost, empower me with Your dominion power to rule in the presence of my enemies, in the name of Jesus.
Power to destroy curses, come upon me, in the name of Jesus.
Power to fight and to conquer, come upon me, in the name of Jesus.
Also Read: Open Heaven 10 April 2022 – Wake Up II
MOUNTAIN TOP LIFE is a daily devotional by Dr. D.K Olukoya (General Overseer, Mountain of Fire and Miracle Ministries, Worldwide)
Flatimes Notice Board: Until you are born again, God ever abiding presence will never be with you. You must be born again to enjoy continuous victory. Please say the displayed prayer below in faith:
Lord Jesus, come into my life. I accept You as my Lord and Personal Saviour. I believe in my heart You died and rose from the dead to save me. Thank You Lord for saving me, in Jesus name Amen.
If you just prayed the prayer of salvation online please send your testimonies and prayer request to ecounselling@mountainoffire.org, +234 (803) 078-0919 OR +234 (817) 363-1657.