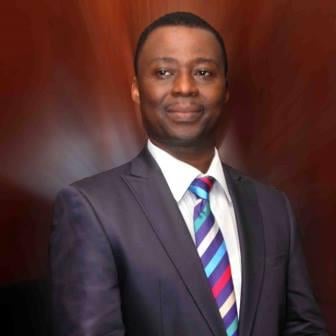 Mountain Top Life Daily Devotional 22 July 2021 By Dr. D.K Olukoya – The Power Of Worship
Click HERE for Previous MESSAGES by Dr. D.K. Olukoya
TOPIC: The Power Of Worship (Mountain Of Fire and Miracle Ministries, MFM Devotional 22 July 2021)
BIBLE IN ONE YEAR: Psalms 126-132
FIRE SCRIPTURE: Mark 5:2-9
2 And when he was come out of the ship, immediately there met him out of the tombs a man with an unclean spirit,
3 Who had his dwelling among the tombs; and no man could bind him, no, not with chains:
4 Because that he had been often bound with fetters and chains, and the chains had been plucked asunder by him, and the fetters broken in pieces: neither could any man tame him.
5 And always, night and day, he was in the mountains, and in the tombs, crying, and cutting himself with stones.
6 But when he saw Jesus afar off, he ran and worshipped him,
7 And cried with a loud voice, and said, What have I to do with thee, Jesus, thou Son of the most high God? I adjure thee by God, that thou torment me not.
8 For he said unto him, Come out of the man, thou unclean spirit.
9 And he asked him, What is thy name? And he answered, saying, My name is Legion: for we are many.
MEMORY VERSE: "And Jesus answered and said unto him, Get thee behind me, Satan: for it is written, Thou shalt worship the Lord thy God, and him only shalt thou serve." – Luke 4:8
MOTIVATIONAL QUOTE:
Whatever you worship becomes your God. God's true worshippers are carriers of His power and glory.
PRAISE WORSHIP: Take a worship song as led by the Holy Spirit
PROPHETIC WORD FOR TODAY:
ANYTHING THAT HAS BEEN DESIGNED TO HINDER YOUR WORSHIP IS THEREBY DESTROYED, IN THE NAME OF JESUS.
The MESSAGE:

Worship is both an attitude and an act. It is an attitude of reverence to a deity, a person or thing. It is an act of giving reverent honour and homage to God. Christians are to worship only the Almighty God. He must be worshipped in spirit and truth. You can worship God with musical instruments, with your offering, with songs, with your life etc. When you worship, you are reminding yourself of His holiness, peace, wisdom and power. Whatever you worship, you attract. When you worship God, He shows up.
Also Read: OPEN HEAVEN 22 JULY 2021 – ASPIRING TO HIGHER LEVELS?
The example of the mad man of Gadara in the text above shows the power of worship. The major power of worship is that it brings divine intervention. It attracts God's presence and causes Him to arise. It brings His searchlight into deep-rooted problems and terminates the reign of darkness. It brings about deliverance and makes the impossible possible.
Worship is an essential part of Christian faith. Part of our Christian service is to worship God with our lives in spirit and in truth. Do you have deep-rooted and long-term challenges? Are you bound by sickness or demons? Look away from yourself and look unto God; offer Him quality worship and see Him in your situation.
However, if you have not surrendered your life to Jesus, your worship will be abominable to God. Giving your life to Christ is the basic form of worship before any other. Surrender your life today and see the intervention of God in your matter. Come let us worship the Lord.
PRAYER POINTS:
MORNING
Father, give me the grace to follow You wholeheartedly, in the name of Jesus.
Father, let my devotion be to You alone, in the name of Jesus.
Holy Spirit, teach me how to worship God, in the name of Jesus.
EVENING
Father, let my whole life be an expression of Your worship, in the name of Jesus.
Father, let my conduct and attitude bring worship unto Your name, in the name of Jesus.
Father, let Your worship become a way of life to me, in the name of Jesus.
Lord, don't let my attention be shifted to other things in worship, in the name of Jesus.
MOUNTAIN TOP LIFE is a daily devotional by Dr. D.K Olukoya (General Overseer, Mountain of Fire and Miracle Ministries, Worldwide)
Flatimes Notice Board: Until you are born again, God ever abiding presence will never be with you. You must be born again to enjoy continuous victory. Please say the displayed prayer below in faith:
Lord Jesus, come into my life. I accept You as my Lord and Personal Saviour. I believe in my heart You died and rose from the dead to save me. Thank You Lord for saving me, in Jesus name Amen.
If you just prayed the prayer of salvation online please send your testimonies and prayer request to ecounselling@mountainoffire.org, +234 (803) 078-0919 OR +234 (817) 363-1657.