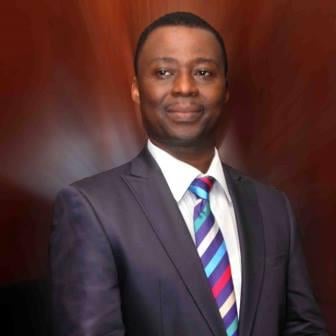 Mountain Top Life Daily Devotional 24 June 2021 By Dr. D.K Olukoya – Occupy Till I Come
Click HERE for Previous MESSAGES by Dr. D.K. Olukoya
TOPIC: Occupy Till I Come (Mountain Of Fire and Miracle Ministries, MFM Devotional 24 June 2021)
BIBLE IN ONE YEAR: 1 Kings 20-21
FIRE SCRIPTURE: Luke 9:12-27
12 And when the day began to wear away, then came the twelve, and said unto him, Send the multitude away, that they may go into the towns and country round about, and lodge, and get victuals: for we are here in a desert place.
13 But he said unto them, Give ye them to eat. And they said, We have no more but five loaves and two fishes; except we should go and buy meat for all this people.
14 For they were about five thousand men. And he said to his disciples, Make them sit down by fifties in a company.
15 And they did so, and made them all sit down.
16 Then he took the five loaves and the two fishes, and looking up to heaven, he blessed them, and brake, and gave to the disciples to set before the multitude.
17 And they did eat, and were all filled: and there was taken up of fragments that remained to them twelve baskets.
18 And it came to pass, as he was alone praying, his disciples were with him: and he asked them, saying, Whom say the people that I am?
19 They answering said, John the Baptist; but some say, Elias; and others say, that one of the old prophets is risen again.
20 He said unto them, But whom say ye that I am? Peter answering said, The Christ of God.
21 And he straitly charged them, and commanded them to tell no man that thing;
22 Saying, The Son of man must suffer many things, and be rejected of the elders and chief priests and scribes, and be slain, and be raised the third day.
23 And he said to them all, If any man will come after me, let him deny himself, and take up his cross daily, and follow me.
24 For whosoever will save his life shall lose it: but whosoever will lose his life for my sake, the same shall save it.
25 For what is a man advantaged, if he gain the whole world, and lose himself, or be cast away?
26 For whosoever shall be ashamed of me and of my words, of him shall the Son of man be ashamed, when he shall come in his own glory, and in his Father's, and of the holy angels.
27 But I tell you of a truth, there be some standing here, which shall not taste of death, till they see the kingdom of God.
MEMORY VERSE: "And he called his ten servants, and delivered them ten pounds, and said unto them, Occupy till I come." – Luke 19:13
God is looking for dedicated believers who will serve Him diligently.
PRAISE WORSHIP: Take a worship song as led by the Holy Spirit
PROPHETIC WORD FOR TODAY:
YOU SHALL REMAIN RELEVANT TO THE KINGDOM OF GOD, IN THE NAME OF JESUS.
The MESSAGE:
To occupy is to be busy or engaged in an enterprise. It is to take over a space. It is to go the territory of another, conquer and take over control or seize it. In the above scripture, the Lord used a parable to teach us what we really need to focus on. He spoke of a nobleman who was going to receive his kingdom. He left his servants with a charge over a portion of his wealth, and to use it profitably until He returns.
Also Read: OPEN HEAVEN 24 JUNE 2021 – MY PEACE I LEAVE WITH YOU
Jesus left us with a responsibility to occupy till He comes. In John 15:14-16, Jesus said "For all things that I have heard of my Father I have made known unto you." It means that He has made some investments in us all and we are to use them to advance His kingdom. The emphasis of the Lord in the parable is not to worry about the future kingdom, but to take care of the business today.
Are you occupied for the Master or idle? The charge to occupy till Jesus comes is a lifelong responsibility, there is no holiday or vacation on this task. Why should we occupy till He comes? When we occupy and are occupied for Him (Jesus Christ), we get transformed and change our levels (Matthew 24:45-47). We occupy till He comes so that when He comes, He does not turn His back on us (Ezekiel 18:24). We occupy till He comes so that we do not waste past labour and efforts (Acts 13:21-22).
How to occupy to profit: Do what you are told to do willingly, diligently, faithfully, and zealously.
PRAYER POINTS:
MORNING
My love for Christ will not grow cold, in the name of Jesus.
I will not betray my Lord Jesus, in the name of Jesus.
Activities of false prophets will not catch up with me, in the name of Jesus.
EVENING
I shall not operate in lukewarmness, in the name of Jesus.
I will not be occupied with the works of darkness, in the name of Jesus.
I shall not labour in vain, in the name of Jesus.
O God, help me to accomplish great things in Your Kingdom, in the name of Jesus.
MOUNTAIN TOP LIFE is a daily devotional by Dr. D.K Olukoya (General Overseer, Mountain of Fire and Miracle Ministries, Worldwide)
Flatimes Notice Board: Until you are born again, God ever abiding presence will never be with you. You must be born again to enjoy continuous victory. Please say the displayed prayer below in faith:
Lord Jesus, come into my life. I accept You as my Lord and Personal Saviour. I believe in my heart You died and rose from the dead to save me. Thank You Lord for saving me, in Jesus name Amen.
If you just prayed the prayer of salvation online please send your testimonies and prayer request to ecounselling@mountainoffire.org, +234 (803) 078-0919 OR +234 (817) 363-1657.