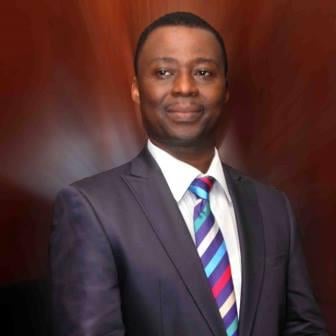 Mountain Top Life Daily Devotional 8 April 2022 By Dr. D.K Olukoya – That Wall Must Come Down (II)
Click HERE for Previous MESSAGES by Dr. D.K. Olukoya
TOPIC: That Wall Must Come Down (II) (Mountain Of Fire and Miracle Ministries, MFM Devotional 8 April 2022)
BIBLE IN ONE YEAR: Deuteronomy 9, Deuteronomy 10, Luke 12:1-34, Psalm 42:7-11
FIRE SCRIPTURE: Joshua 6:20 (KJV)
20 So the people shouted when the priests blew with the trumpets: and it came to pass, when the people heard the sound of the trumpet, and the people shouted with a great shout, that the wall fell down flat, so that the people went up into the city, every man straight before him, and they took the city.
MEMORY VERSE: "The mountains skipped like rams, and the little hills like lambs." – Psalms 114:4
MOTIVATIONAL QUOTES:
Having faith in God is the catalyst for miracles.
PRAISE AND WORSHIP:
Take praise and worship songs as led by the Holy Spirit.
PROPHETIC WORD FOR TODAY:
TODAY, I PROPHESY THAT ANY LAND OF BONDAGE THAT IS HARBOURING YOU SHALL VOMIT YOU BY FIRE, IN THE NAME OF JESUS.
MFM Devotional For Today MESSAGE:
Yesterday, we learnt about how God's intervention and help pulled down the seemingly impregnable wall of Jericho. By this wonderful act of God, His children were able to conquer Jericho and possess the Promised Land in fulfilment of God's age-long promise to them. God had fought for His children and defeated the enemies who did not want them to enter and possess the land of Canaan (the Amorites, the Canaanites and the Jebusites, and so on). I pray that every wall of hindrance standing on your way to divine fulfilment shall come down, in Jesus' name.
Also Read: MFM Devotional 7 April 2022 – That Wall Must Come Down (I)
The collapse of the wall was a direct act of God. The city was conquered because of Israel's obedience to God's instructions and their faith in His miraculous power. There are so many walls that one will come across in life: walls that stop the blessings of God from locating their owner, walls assigned to delay or make a person backward, walls that block the door of favour, and so on. Dear reader, whichever wall that is on assignment against you shall come down today, in Jesus' name.
Are you just going around in circles? It means a wall is encompassing your life. Have you laboured and there is no result to show for your struggles? A wall has been installed against you. That wall must come down. In Psalm 114, the Bible tells us that everything standing on the way of the Israelites gave way for them to pass: the sea, Jordan and mountains. It says, "The sea saw it and fled and Jordan was driven back, and mountain skipped like rams, and the little hills like lambs."
Are you confronting the wall of spirit spouse, or the wall of witchcraft caterers, or the wall of the idols in your ancestral lineage, or the wall of infirmities and afflictions? God is well able to bring down any wall of hindrance or impossibility that the enemy has erected to stop you. Just accept Jesus into your life and give the wall into His hands. You will sing a new song!
PRAYER POINTS:
MORNING
Every evil wall of embargo, placed upon my destiny, crumble, in the name of Jesus.
Invisible wall of witchcraft powers, collapse by fire, in the name of Jesus.
Powers transforming into animals in my dream, be trapped in that animal and die, in the name of Jesus.
EVENING
Family wall of Jericho, die, in the name of Jesus.
Satanic check point mounted against my life, scatter by fire, in the name of Jesus.
Holy Ghost fire, make a way for me, where the enemy says there is no way, in the name of Jesus.
O Lord, come into my life and perfect all that concerns me, in the name of Jesus.
Also Read: Open Heaven 8 April 2022 – That I May Know Him
MOUNTAIN TOP LIFE is a daily devotional by Dr. D.K Olukoya (General Overseer, Mountain of Fire and Miracle Ministries, Worldwide)
Flatimes Notice Board: Until you are born again, God ever abiding presence will never be with you. You must be born again to enjoy continuous victory. Please say the displayed prayer below in faith:
Lord Jesus, come into my life. I accept You as my Lord and Personal Saviour. I believe in my heart You died and rose from the dead to save me. Thank You Lord for saving me, in Jesus name Amen.
If you just prayed the prayer of salvation online please send your testimonies and prayer request to ecounselling@mountainoffire.org, +234 (803) 078-0919 OR +234 (817) 363-1657.