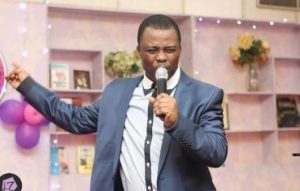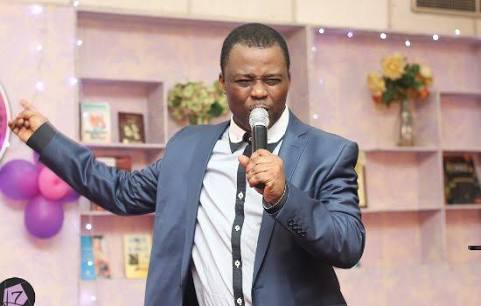 TOPIC: Delilah (Mountain Of Fire and Miracle Ministries Monday, 17 September 2018)
FIRE SCRIPTURE: Judges 16:16-18
MEMORY VERSE: "The LORD shall establish thee an holy people unto himself, as he hath sworn unto thee, if thou shalt keep the commandments of the LORD thy God, and walk in his ways." – Deuteronomy 28:9
The MESSAGE:
Delilah represents anything you love more than your life and calling. Our Fire Scripture (vs 17) clearly tells us that Samson knew the circumstances of his birth and the importance of his hair to his calling as a judge in Israel. Unfortunately, he was so attached to Delilah that he allowed himself to be 'pressed daily' to the point of being deflated. Because of Delilah, Samson allowed himself to be 'vexed unto death'. In other words, Samson was ready to abandon his calling, his God and die because of a woman. This kind of ungodly attachment is nothing but bewitchment.
Many people have been bewitched through food, drink, media, social activities, culture, family, friends and foes, simply because they lack discipline and refused to take heed when God is speaking. The Bible admonishes us to abstain from all appearance of evil (1 Thessalonians 5:22). The devil will not prosper when there is no weak point to work on. Let us not forget that before Delilah came, Samson saw and fell for a Philistine woman in Timnath. Again, he saw a harlot at Gaza and went in unto her.
God in His mercies has given the manifestation of the Spirit to every believer to profit withal. Nevertheless, everyone that calls the name of Christ should depart from iniquity. As a child of God, you should re-examine your lifestyle and passions to see if they are in line with the word of God. Do not hesitate to ask God for mercy, wisdom and direction if need be. Above all, make God your best friend and delight. Live in obedience to the word of God, apply discipline to all areas of your life, set your affection on things that promote God's kingdom and He will direct your path even unto eternity.
MOTIVATIONAL QUOTE:
SHUN ALL APPEARANCES OF EVIL AND IMBIBE THE SPIRIT OF EXCELLENCE.
PROPHETIC WORD:
Every bewitchment to deflate your destiny shall die now.
PRAYER POINTS:
MORNING
1. My Father, I thank You for Your mighty hand of preservation over my life, in Jesus' name.
2. Every enemy investigating my life for evil, die, in the name of Jesus.
3. Blood of Jesus, separate me from every plot of the wicked to slay me, in Jesus' name.
EVENING
4. Powers, holding vigil in order to destroy me, scatter and die, in the name of Jesus.
5. Blood of Jesus, fire of the Holy Ghost, saturate the spiritual air space over my home, in the name of Jesus.
6. The Lord is my light and my salvation, I shall fear no evil, in Jesus' name.
7. Ordination of dark elders assigned against me and my family, scatter unto desolation, in the name of Jesus.
"If you missed yesterday devotional, please click to read MFM Mountain Top Life Daily Devotional HERE
MOUNTAIN TOP LIFE is a daily devotional by Dr. D.K Olukoya (General Overseer, Mountain of Fire and Miracle Ministries, Worldwide)
Flatimes Notice Board: Until you are born again, God ever abiding presence will never be with you. You must be born again to enjoy continuous victory. Please say the displayed prayer below in faith:
Lord Jesus, come into my life. I accept You as my Lord and Personal Saviour. I believe in my heart You died and rose from the dead to save me. Thank You Lord for saving me, in Jesus name Amen.
If you just prayed the prayer of salvation online please send your testimonies and prayer request to contact@faithoyedepo.org, 07026385437 OR 08141320204.