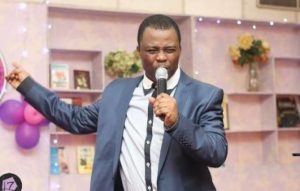 TOPIC: Learn To Say Sorry (Mountain of Fire and Miracle Ministries Saturday, 21 July 2018)
FIRE SCRIPTURE: 1 Samuel 25: 23-25, 35
MEMORY VERSE: "A gentle answer turns away wrath, but a harsh word stirs up anger." – Proverbs 15:1
The MESSAGE:
As the Fire Scripture reveals, we encounter various situations in life which can generate into chaos and crisis if they are not well managed. An example of this was the disagreement between David and Nabal. Under such circumstances, a wise approach in expressing sorrow as displayed by the woman, Abigail, will make the difference between escalating and worsening the situation or profferring reconciliation and total forgiveness.
Some of us would rather sulk and keep quiet deliberately when we know we have done something totally wrong instead of expressing genuine sorrow. Some others will actually express sorrow by saying "I am sorry", but their body language will contradict the statement. Others, out of pride, will never want to say "I am sorry" and would rather make matters worse by blaming others for their wrong doings. These types of attitude, beloved, are wrong and shouldn't be found amongst us as Christians. We must learn to say "sorry" even in some cases when we are right so that peace may reign. Forgiveness and renewal of fellowship comes from a genuine feeling of regret and sorrow. We must strive to have a conscience devoid of offence towards God and man, and follow peace with all men. Note these bitter facts: to be able to say "I am sorry" in sincerity is a sign of brokenness and not weakness. It shows some level of maturity. It shows humility. It is an indication that you are in tune with what God expects of you as a peacemaker and not a lover of trouble. We must not forget that we are light and salt of the earth and our Father in heaven will also be glorified. Let us inculcate the habit of saying "I am sorry" always.
You will have favour with God and man when you cultivate the habit of saying, "I am sorry" to elders, colleagues, younger ones, neighbours or spouse as the case arises during any misunderstanding. The absence of the word "sorry" in many conversations and arguments has destroyed many families, friendships, and even caused loss of lives and property. It has led to unintended crisis, pain and agonies in life. Beloved, whether at school, place of work, bus stops, in the church or at home, saying "I am sorry" is usually a soothing and healing balm when applied to situations of anger and disagreement. Please, look for avenues to say, "I am sorry" to someone on a daily basis if and when the need arises. This will become a building block of God's presence around you. Peace and favour will follow you, once those around you know that, with all humility, you are the type that will not hesitate to say "I am sorry" especially when you are wrong.
MOTIVATIONAL QUOTE:
SAYING "I AM SORRY" IS A DIVINE SOOTHING AND HEALING BALM WHEN APPLIED TO SITUATIONS OF CONFLICT IN OUR LIVES. SO, LEARN TO SAY, "I AM SORRY".
PROPHETIC WORD:
Pride will not ruin your destiny.
PRAYER POINTS:
MORNING
1. Every stronghold of pride in my life, catch fire and burn to ashes, in the name of Jesus.
2. Spirit of humility, possess my life, in the name of Jesus.
3. Any bad habit in my life, programmed to destroy my destiny, die completely now, in the name of Jesus.
EVENING
4. Every access to my life by the enemy, I block you by the blood of Jesus, in the name of Jesus.
5. Father Lord, let the foothold and the seats of enemies in my life be destroyed totally, in the name of Jesus.
6. All my trapped blessings, hear the word of the Lord, be uncaged and be released unto me, in the name of Jesus.
7. Power that neutralises poison, enter me now, in the mighty name of Jesus.
"If you missed yesterday devotional, please click to read MFM Mountain Top Life Daily Devotional HERE 
MOUNTAIN TOP LIFE is a daily devotional by Dr. D.K Olukoya (General Overseer, Mountain of Fire and Miracle Ministries, Worldwide)
Flatimes Notice Board: Until you are born again, God ever abiding presence will never be with you. You must be born again to enjoy continuous victory. Please say the displayed prayer below in faith:
Lord Jesus, come into my life. I accept You as my Lord and Personal Saviour. I believe in my heart You died and rose from the dead to save me. Thank You Lord for saving me, in Jesus name Amen.
If you just prayed the prayer of salvation online please send your testimonies and prayer request to contact@faithoyedepo.org, 07026385437 OR 08141320204.