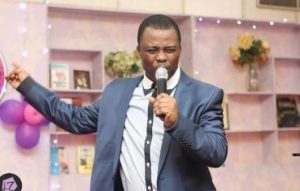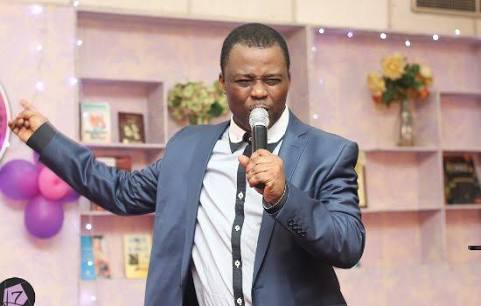 TOPIC: Celebrating The Christ He Didn't Know (Friday, 09 March 2018)
FIRE SCRIPTURE: John 9:1-14
MEMORY VERSE: "That I may know him, and the power of his resurrection, and the fellowship of his sufferings, being made conformable unto his death;" – Philippians 3:10
MESSAGE:
Many people have heard the name of Jesus, but only a few know the person of Jesus. Many people read the Bible without knowing the author. Worse still, many people preach the gospel of the Jesus they don't really know. This is why we can hardly differentiate between many people who call themselves Christians and the unbelievers. This is not supposed to be so. Christians ought to work daily towards knowing the Lord. You will worship God better when you worship Him in the light of the truth you know about Him.  "If you missed yesterday devotional click to read MFM Mountain Top Life Daily Devotional Thursday, 08 March 2018 – Learn To Invest In People"
Sometimes ago, while I was reading the account of the man born blind, I received some fresh illuminations that I want to share with you in today's devotional. I realised that what happened between Christ and that man after Jesus opened his eyes can be related to what is happening to people in these last days. Often times, you find this set of people going about in a high spirit to celebrate Christ especially during the festive periods even when they have no relationship with Him.
The story takes up all of Chapter 9. First, I want you to notice two or three facts about this man. Although I don't know his name, He apparently was someone known to the people of the community in Jerusalem. Nobody brought him to Jesus. He didn't know Jesus beforehand and he didn't ask to be healed either. All of his life he had lived in darkness. He was blind from birth, and he had no idea what it meant to see. Now the amazing thing is this: the poor blind fellow had his eyes miraculously opened. Everyone seemed to be disturbed and distressed about it that in the end he was excommunicated from the synagogue. When they all denied Jesus, He told them that although "Ye know not from whence he is, and yet he hath opened mine eyes." (Vs 30) or "will ye also be his disciples?" [Vs 27]. While he was going through that incredible challenge of criticism, he stood his ground and celebrated Jesus although he had yet to know him telling the rulers of the synagogue that He was the Christ.
On meeting with Jesus after he was put out of the synagogue, his action turned out to be a complete paradox. Jesus met him and said "Dost thou believe on the Son of God? He answered and said, who is he, Lord, that I might believe on him" (Vs 35-36). This is what is happening in the life of anybody who goes around drinking, going to parties and even ending their lives carelessly during festive periods. Beloved, you are professing to be a Christian, have you really known Jesus intimately? Do you have a relationship with Him? Are you born again? Think about that!
MOTIVATIONAL QUOTE:
You cannot effectively serve the God whom you have not encountered.
PROPHETIC WORD:
May you have an encounter with the Lord today that will change your story to glory.*
PRAYER POINTS:
MORNING
1. Sing songs of praises unto God for how far He has helped you in the journey of your life, in the name of Jesus.
2. Begin to cover yourself, household and properties with the blood of Jesus, in the name of Jesus.
3. Every spirit of limitation against my breakthroughs, die, in the name of Jesus.
EVENING
4. Every power of demotion targeted against my destiny, die, in the name of Jesus.
5. O Lord, empower my prayer altar by fire, in the name of Jesus.
6. O Lord, soak me in the spirit of prayer, in the name of Jesus.
7. Let God arise in His anger and fight for me today, in the name of Jesus.
MOUNTAIN TOP LIFE is a daily devotional by Dr. D.K Olukoya (General Overseer, Mountain of Fire and Miracle Ministries, Worldwide)