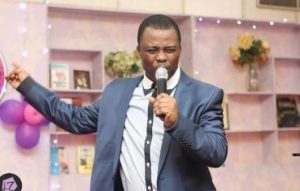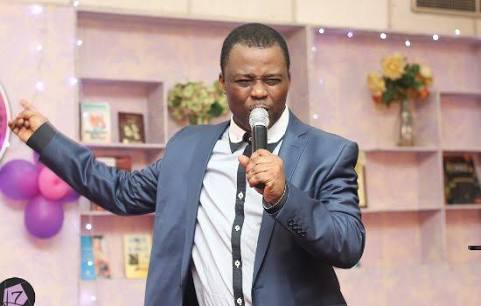 TOPIC: No For Answer (Mountain of Fire and Miracle Ministries Monday, 4 June 2018)
FIRE SCRIPTURE: Genesis 39:7-10
MEMORY VERSE: "My son, if sinners entice thee, consent thou not." – Proverbs 1:10
The MESSAGE:
Many years back, when in primary school in the western part of Nigeria, our teacher taught us a roll call song that went thus: "Wherever you be, do not say yes when you mean to say no." In today's text, Joseph was the second-in-command in the house of Potiphar, his master, and was given all the paraphernalia of power to operate. Nonetheless, when the temptation came to say NO to Potiphar's wife's immoral desire, he did not waste time to say no. This singular choice of Joseph though caused him momentary displeasure, he gained eternal favour from God his creator who provided a way of escape for him from the prison where he was kept.
A portion in the Lord's Prayer (Luke 6:4b) says, "And lead us not into temptation, but deliver us from evil." However, when temptation comes in the form of Potiphar's wife, you should not hesitate to say NO. Your uncompromising stance will vindicate you. Don't yield to temptation, for yielding is sin says a hymn writer. Do not entertain "What would she do if I say no?" Should I just go ahead and follow the orders of my boss's wife?" If you do, you may be lured into sin which may change the cause of your destiny forever.
Today's Fire Scripture says, "She spoke to Joseph day by day" which means temptation speaks to you on a daily basis. Temptation is not only persistent but subtle and cunning in its ways. Therefore, make up your mind that just as Joseph did, you will not compromise your moral convictions and sin against God. Eventually, Joseph became a prime minister in a foreign land, a position, that the devil planned to steal from him had he consented to his enticement. Whether we believe it or not, temptation to sin will come our way. It is not a sin to be tempted, but it is a sin to yield to temptation.
MOTIVATIONAL QUOTE:
Inordinate affections are not the baits of the sly old fox. Be bold as a lion to say NO to them.
PROPHETIC WORD:
Temptation assigned to destroy your destiny shall die.
PRAYER POINTS:
MORNING
1. Temptation confronting my life, die, in the name of Jesus.
2. Foundational iniquity, release me by fire, in the name of Jesus.
3. Temptation shall not wound my destiny, in the name of Jesus.
EVENING
4. I shall not eat forbidden fruit, in the name of Jesus.
5. Bewitchment of sin, die by fire, in the name of Jesus.
6. Power to say No to temptation, fall on me, in the name of Jesus.
7. Slavery in my foundation, die, in the name of Jesus.
If you missed yesterday devotional, please click to read MFM Mountain Top Life Daily Devotional HERE
MOUNTAIN TOP LIFE is a daily devotional by Dr. D.K Olukoya (General Overseer, Mountain of Fire and Miracle Ministries, Worldwide)
Flatimes Notice Board: Until you are born again, God ever abiding presence will never be with you. You must be born again to enjoy continuous victory. Please say the displayed prayer below in faith:
Lord Jesus, come into my life. I accept You as my Lord and Personal Saviour. I believe in my heart You died and rose from the dead to save me. Thank You Lord for saving me, in Jesus name Amen.
If you just prayed the prayer of salvation online please send your testimonies and prayer request to contact@faithoyedepo.org, 07026385437 OR 08141320204.