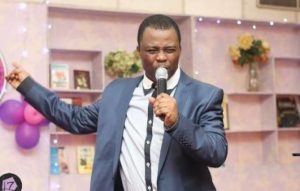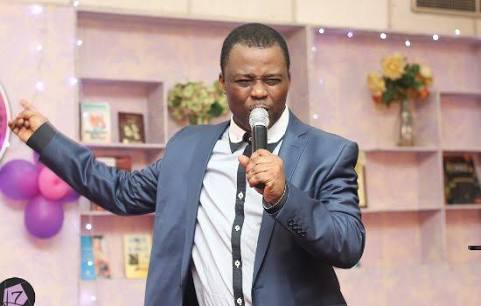 TOPIC: Enemy Of Wholeness (Mountain of Fire and Miracle Ministries Thursday, 14 June 2018)
FIRE SCRIPTURE: John 5:5-14
MEMORY VERSE: "And said, If thou wilt diligently hearken to the voice of the LORD thy God, and wilt do that which is right in his sight, and wilt give ear to his commandments, and keep all his statutes, I will put none of these diseases upon thee, which I have brought upon the Egyptians: for I am the LORD that healeth thee." – Exodus 15:26
The MESSAGE:
As long as we live in the natural body, we will be subjected to sickness and diseases. However, the more whole we become, physically, emotionally and spiritually is dependent on how close we are to God. Unresolved spiritual and emotional issues make us more susceptible to illnesses of all kinds. A person whose life is riddled with guilt because of unconfessed sin, or is nursing a grudge and refusing to forgive someone who has hurt him, is more likely to get sick physically and mentally. An ulcer for example is caused not so much by what we eat but by what eats us in the inside. When we repress, supercharge negative emotions, we'll have one pleasant experience Jobs Powell described as "My stomach keeps sore" which means a negative emotion such as bitterness, unforgiveness and hatred can cause damage to our body.
Mary Magdalene's tender attitude brought her so close to Jesus. She was the last at the cross, the first one to the tomb, the first to see the risen Christ and the first to proclaim the resurrection. It all started with the healing of her body and soul from demonic possessions (seven demons exorcised). She walked closely with the Master and became a disciple. Herein lies the secret of her wholeness.
Jesus met the impotent man whom he had cured earlier in the temple and sounded a warning, "Behold thou art made whole sin no more, lest a worse thing come unto thee" (vs 14). Sin brings infirmity. A life of sin is a life that is in bondage. To receive wholeness of life, you must do away with sin. Sin of any sort is an enemy to your wholeness. Confess your sin and ask God to forgive you. Make sure you do not go to your sin again.
MOTIVATIONAL QUOTE:
Your wholeness is dependent on your closeness to Jesus.
PROPHETIC WORD:
Spiritual termite assigned against your wholeness shall die by fire.
PRAYER POINTS:
MORNING
1. Every enemy of wholeness in my life, die, in the name of Jesus.
2. I receive wholeness by the power in the blood of Jesus, in the name of Jesus.
3. My body, receive the fire of the Holy Spirit to be whole, in the name of Jesus.
EVENING
4. Agents of darkness against wholeness in my body, your time is up, die, in the name of Jesus.
5. Powers of my father's house attacking my wholeness, fall down and die, in the name of Jesus.
6. My inner man, receive fire and possess fire, in the name of Jesus.
7. Power to walk closely with God, fall on me, in the name of Jesus.
If you missed yesterday devotional, please click to read MFM Mountain Top Life Daily Devotional HERE
MOUNTAIN TOP LIFE is a daily devotional by Dr. D.K Olukoya (General Overseer, Mountain of Fire and Miracle Ministries, Worldwide)
Flatimes Notice Board: Until you are born again, God ever abiding presence will never be with you. You must be born again to enjoy continuous victory. Please say the displayed prayer below in faith:
Lord Jesus, come into my life. I accept You as my Lord and Personal Saviour. I believe in my heart You died and rose from the dead to save me. Thank You Lord for saving me, in Jesus name Amen.
If you just prayed the prayer of salvation online please send your testimonies and prayer request to contact@faithoyedepo.org, 07026385437 OR 08141320204.